Announcing data availability reporting for institutions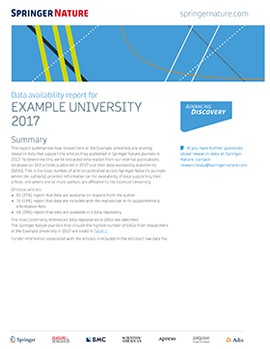 20 November 2018
To help institutions understand how researchers are sharing their data, we've introduced a new data availability reporting service.
This service aims to save institutions and research support staff time in understanding the data sharing practices of their researchers. The report provides curated and easy-to-understand information on how researchers are sharing data associated with their Springer Nature articles.
Read the blog on the Research Data @ Springer Nature community.