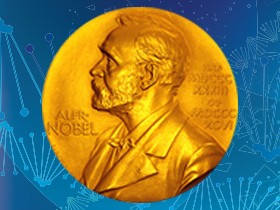 On October 4, the Nobel Prize in Physiology or Medicine 2021 was awarded jointly to David Julius and Ardem Patapoutian "for their discoveries of receptors for temperature and touch."*
This year's Nobel Laureates didn't achieve their breakthroughs overnight. Below you can read, share, and download a selection of their research that's published across Springer Nature's journals and books. Find the story of this year's Laureates in Physiology or Medicine.
Read the subscription articles and a book chapter below for free until December 12, 2021. The open access articles are permanently free.
*The Nobel Prize in Physiology or Medicine 2021. NobelPrize.org. Nobel Prize Outreach AB 2021. Mon. 4 Oct 2021.