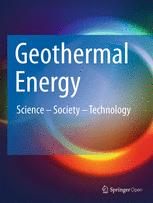 It has become a new cliché to say that the current Covid-19 pandemic is creating an unprecedented crisis worldwide, both for its medical aspects and for its economic consequences. More than nine months since its identification, there still are more things we don't know about the disease than things we actually know, in spite of the thousands of papers and pre-prints (freely) available in the Springer Nature's and other websites. This is perhaps the main reason why the WHO's General Secretary stated this is the "most severe" of the six global health emergencies declared under the international health regulations. And regarding the economic crisis due to the lockdowns and other drastic measures in almost all countries, it's worth recalling that the US and EU economies are facing the deepest GDP decline ever recorded, and that the World Bank estimates 100 million more people will fall into extreme poverty due to the pandemic. To make matters worse, many of those countries, particularly the OECD members, will probably add public debt worth 20 to 30 percentage points of their gross domestic product this year and next, which could mean higher taxes, to pay for it.
For sustainable energy, things look a little different. Yes, it's true that public federal, state or county programs for energy efficiency, have been slowed or simply postponed, and that utilities have pushed clean energy initiatives, if any, aside, focusing on providing ways to help customers pay the bill. It's also true that solar and wind industries have experienced disruptions in their supply chains, due to temporary stops or reductions in the production of solar panels in Chinese and other Asian factories and in large wind-turbine factories in Italy, Spain and India. But renewable power plants already in operation have increased their production and their share of total power generation. The most recent report on electricity statistics by the International Energy Agency (IEA) indicates that the electricity generated by renewable sources in the 35 countries of the OECD in the first third of 2020 (January-May) has increased 7.8% compared with the same period of 2019. On the other hand, electricity produced by non-renewable plants has plunged -9.6%. What's more, the share of renewable sources of total power production increased from 28.2% in the first third of 2019 to 35.8% in this year. Of course, the total electric generation in the OECD countries dropped -4.5% between January-May 2019 and 2020, but in absolute figures, renewables increased their generation from 1276.3 terawatts-hour (TWh) in 2019 to 1375.3 TWh in 2020.
Thus, as another cliché goes, the Covid-19 crisis can be an opportunity for sustainable energy. In another report, the IEA makes a preliminary assessment of the crisis' impact on CO2, suggesting emissions could fall by 8% this year, equivalent to 2.6 gigatonnes (Gt) of CO2, which is roughly the annual reduction needed to limit warming to less than 1.5°C above pre-industrial temperatures. Even though it would be necessary to maintain similar reductions for the entire decade, Covid-19 is showing us the main Paris Agreement's goal is actually achievable, and reinforcing in this way the Goal 7 of the UN's Sustainable Development Goals (SDG): Ensure access to affordable, reliable, sustainable and modern energy for all.
Rebuilding the global economy once the pandemic is under control is a good opportunity to boost sustainable energy projects and resume efforts to deal climate change. Renewable power generation must be a key part of the global economic stimulus measures in the post-Covid new normality, as written by the International Renewable Energy Agency (IRENA)'s Director General in a recent report. In fact, the same report shows that the average levelized cost of electricity (LCOE) of renewable sources in 2019 (0.047-0.073 USD per kilowatt-hour) was competitive with the rank of fossil fuel plants (0.05-0.177 USD/kWh).
In The Post-Covid Recovery, IRENA introduces its proposed agenda for resilience, development and equality "to take the decisive step towards the structural shift needed to fulfil the 2030 Agenda for Sustainable Development and keep global warming at 1.5°C". It includes a series of short-term measures to stimulate recovery and accelerate the energy transition through 2030 and beyond, in the power, heating & cooling, and transport sectors.
For its part, the Sustainable Recovery report, published in June 2020 by the IEA in collaboration with the International Monetary Fund (IMF), states that despite the expected plunge of 20% in global energy investment in 2020, governments have the opportunity "to boost economic growth, create millions of new jobs and put global greenhouse gas emissions into structural decline". Its Sustainable Recovery Plan looks to maintain and create jobs, boost economic growth, and improve energy sustainability and resilience, estimating an overall spending of one trillion USD per year over 2021-2023, representing "about 0.7% of global GDP today" (which) "includes both public spending and private finance that would be mobilized by public policies". According to this plan, CO2 emissions would be nearly 3.5 Gt lower by 2025 than if they were without it.
In that context, geothermal energy plays a certainly tiny, but locally relevant part of the global effort. It's the only baseload renewable power source, which is independent of daily or seasonal weather variations, whose power dispatch can be reliably programmed months in advance, and it can be used integrated to or off the electric grid (distributed generation). The Earth's energy can also provide heat and hot water in several domestic, commercial and agro-industrial direct uses. Besides conventional geothermal resources being harnessed for more than a century, non-conventional resources such as supercritical and superhot geothermal systems could play a more relevant role to reach the SDG, though these non-conventional resources require more research and innovation, as an upcoming special issue of our journal Geothermal Energy: Science, Society, Technology will show.
Biography: Luis C.A. Gutiérrez-Negrín

He is a Mexican geologist retired from the geothermal division of the Comisión Federal de Electricidad (CFE), where he was in charge of different areas during 1979 and 2008. He is currently the executive director of the consulting company Geocónsul, SA de CV, as well as a member of the steering committee of the GEMex Project, and Secretary of the CeMIE-Geo, AC. He is a former President of the Mexican Geothermal Association (AGM) (2015-2017) and has served as a member of the Boards of Directors of the Geothermal Resources Council - GRC (2006-07) and the International Geothermal Association - IGA (2010-16). He was the chair of the IGA's Information Committee (2013-2016), and editor of the then quarterly newsletter IGA News (2014-2018). He is currently a member of the Steering Committee of the World Geothermal Congress 2020, and Editor-in-Chief of the SpringerOpen journal Geothermal Energy: Science – Society – Technology.