At Springer Nature, we are committed to bridging the gap between research and policymaking by helping researchers increase the societal impact of their work. As part of our SDG15 hub launch, dedicated to life on land, we asked several experts how they work to make sure their related research is reaching those that need it most to make urgent decisions when it comes to the future of our planet.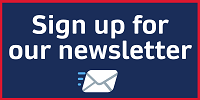 What is the focus of your research and how is it related to SDG15?
My research is on climate change adaptation, coastal planning and sustainable cities.
How important is societal impact to your research? Why?
Societal impact is very important to my research. In the Australian context we have experienced extreme climate events in recent years including prolonged drought, extreme wildfire, floods and coastal storms. The impact on communities has been very substantial. Some coastal rural communities have experienced a number of events and are now suffering from cumulative impacts. They need evidence based help with recovery and 'building back better'.
What do you believe are the most effective ways of communicating your research?
The most effective way of communicating research is through national and international media, particularly linking up with leading science reporters. A recent example can be found here, where scientists in Australia warn about rebuilding neighborhoods in 'at risk' areas.
Who do you prioritize reaching and why? i.e.: policymakers, educators, health professionals, the general public, etc.
I generally seek to reach leading decision makers influencing budgets and public policy outcomes i.e. impact. Increasing broader community understanding of the issues is also very important.
What advice do you have for researchers who are looking for ways to make societal impact, in other words, impact beyond their scholarly circle/academia?
Contribute to reputable blogs such as The Conversation and Nature discussions and occasionally write opinion pieces too. This way you will become well known in the public sphere which will lead to invitations to become involved in higher level discussions and research collaborations.
About Barbara Norman
Professor Barbara Norman is Chair and Professor of Urban & Regional Planning, University of Canberra, Australia. Professor Norman's has a combined professional and academic background as a former national president of the Planning Institute of Australia and a current leader in urban and regional research. Recent international research includes
Sustainable Pathways for our Cities and Regions: planning within planetary boundaries
(Routledge, 2018);
Are autonomous cities our urban future? Comment in Nature Communications
(Nature Communications, 2018) and
Apocalypse Now: Australian Bushfires and the future of Urban Settlements
(Nature Urban Sustainability). Professor Norman's next book is
Urban Planning for Climate Change
(Routledge, 2022).