The role of Editor is demanding to say the least. It requires juggling many balls at the same time and that's before you take into account the day job! In this series we interview various EiCs/Editors who work on MRWs and Handbooks to get an insight into their role of being at the helm of such voluminous titles that require enormous effort and take years to compile.
In this post, Weicheng Cui discusses how in his opinion, he sees being an Editor a public service and a duty of a scientist.
Please give us some background on yourself and what attracted you to this role?
To be honest, it is hard to say that I wanted to be an Editor from the outset. But rather as a scientist, I feel it is my responsibility to do some public service to educate the general public in addition to carrying out my own individual research. So when I was asked to be an Editor for the Encyclopedia of Ocean Engineering I could not refuse. That is the main reason I am involved in this MRW, to make my contribution, a duty as a scientist.
Describe a typical day as an Editor?
At the beginning of the project, I spent quite a lot of time on it every day. I first divided the book into 23 sections and then invited Section Editors (SEs). After they had accepted my invitation, I asked them to detail each section into entries. After the approval of the entries, SEs invited authors for each entry. I myself also wrote three entries. After the submission of entry writing, I reviewed and also asked some other experts to review these entries.
What are the most challenging tasks of the role and how do you tackle them?
The most challenging task is how to divide the book into different sections and how to define entries in each section. I applied a systematic approach to solve the problem for different sections. This MRW needed to cover all the contents in ocean engineering and any overlap among sections needed to be avoided. So before the invitation of authors by SEs, the three Editors first approved the division of entries in each section.
Another challenge tends to be if problems exist with the text, you need to tactfully persuade the authors to make the revisions. In some cases, the authors are reluctant to make revisions about format and content. In that case, the SEs and even the Editors can spend their time making the revisions themselves since this is non-paid volunteer service.
How has Springer Nature supported you within your role?
Springer Nature has published such Encyclopedias many times and are very experienced in executing these projects. By providing us samples of each book in the different roles such as EiCs, Editors, SE and authors of entries, each person can easily understand their role in the project. For example, after we signed the contract, we were trained for the roles of Editors and we were provided a hard copy of a complete Encyclopedia book. SEs are also provided with electronic samples of how to divide sections into entries. Each author receives several samples for entries. Through this training, each person can quickly know their role and responsibility. If further specific issues are met along the way, there is always scope to request assistance. For example, the authors of entries can turn to SEs for guidance and SEs in turn can ask Editors.
What advice can you give to someone who has recently stepped into the position of Editor?
From my own experience, in order to perform the role of editor well, just do the work carefully. Springer Nature is very experienced in guiding their Editors to work on Encyclopedias, Handbooks and other types of books. First you must be aware of your own role and responsibilities, what it entails and what is expected from you. With this information, you advise SEs and in some cases the authors to perform their roles. Finally you approve the writing of entries only when a certain standard has been reached.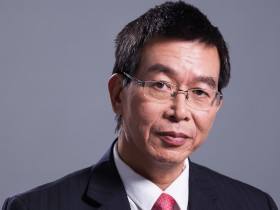 About the author
Weicheng Cui is a Chair professor at Westlake University and the head of Deep Sea Technology Research Laboratory. His current interest is to develop robotic fish type submersibles together with fundamental research on establishing a unified theory for complex systems of marco and micro scales.