Serving as an editor takes dedication, time, and passion. Regardless of the discipline, editors can learn a lot from one another's successes. We asked some of our exceptional editors at Springer Nature to share initiatives that took their publications to new heights. Their stories of success highlight the impact that even a small change can have. Whatever the goal may be, big or small, be it growth, a major change-up, or a refinement of a process, we hope that the stories from our Exceptional Editors Series will help inspire new ways that editors can help advance their publications.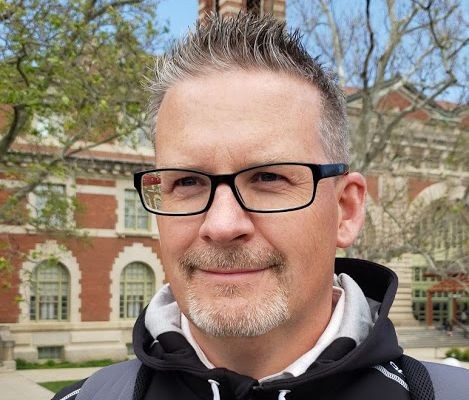 Dr. Erin Bennett, Editor-in-Chief of the
Bulletin of Environmental Contamination and Toxicology
shared his experience creating a unique initiative to commemorate BECT's 50 years of publication.
When Erin Bennett signed on as Editor-in-Chief of the Bulletin of Environmental Contamination and Toxicology in 2012 one of his goals was to come up with a way to celebrate the journal's 50th anniversary. With four years to plan, there was ample time to build an initiative with impact to recognize past authors that published papers which helped shape the environmental field.

The process
Dr. Bennett discussed options for how to mark the journal's milestone with senior editors at editorial board meetings. His idea to contact former authors of highly cited papers became the direction to their approach. Dr. Bennett was lucky enough to connect with the journal's founding editor, Dr. John Hylin, who served as Editor-in-Chief from 1966 to 1978. He was able to gain a better understanding of Dr. Hylin's vision for the journal.

"It was a great experience to hear and learn about the early days of the journal and the state of the environmental field in the mid-1960's. I pitched the "retrospective" idea to John and he was extremely pleased that the new editorial board had an interest in looking back to hear earlier authors tell the story of their research careers." - Dr. Bennett
Dr. Bennett took a look back at highly cited papers from the 1960's and early 1970's with Harzing's Publish or Perish citation tool to perform citation analysis. Authors of the most highly cited papers were asked to write a retrospective about their early publication. The retrospectives are designed as short two-page editorials that discuss the basis for the author's research, how the paper shaped their future research and the research field as a whole, and where the field is today.

The retrospectives were published in front of the journal's paywall as free access content that anyone can read. This allows researchers to easily read and share the articles.

The challenge
Reaching authors proved to be difficult. Many authors had retired, and it became a labor of love to find correct contact information. Through determination and commitment a series of calls to past research colleagues, students, and postdocs led Dr. Bennett to 12 authors. Seven of the authors and co-authors responded enthusiastically to the opportunity.

What was gained
The initiative brought a firm understanding of the worldwide respect of the journal. Taking a look book at the journal's history has been instrumental in strengthening its future.

"I did have many long phone calls and e-mail exchanges with these authors - WOW, the stories they had! This made me realize that we were on to something - the chance to capture some history that may have been lost." - Dr. Bennett

After the 50th anniversary, the retrospective format proved to be so successful that the Editorial Board agreed that it should be continued. In addition to the initial seven retrospectives that were published for the journal's anniversary in 2016, two more have been published, with another two planned for future publication.

The results

Nine retrospectives have been published between 2016 and 2019. They have already generated over 9,000 downloads and 21 citations.

Read the most recent retrospective, Forty-five Years of Foam: A Retrospective on Air Sampling with Polyurethane Foam by Terry F. Bidleman and Lisa Melymuk.
Have you commemorated a major milestone or anniversary? What worked for your publication? Let us know in the comments.