Serving as an editor takes dedication, time, and passion. Regardless of the discipline, editors can learn a lot from one another's successes. We asked some of our exceptional editors at Springer Nature to share initiatives that took their publications to new heights. Their stories of success highlight the impact that even a small change can have. Whatever the goal may be, big or small, be it growth, a major change-up, or a refinement of a process, we hope that the stories from our Exceptional Editor Case Study Series will help inspire new ways that editors can help advance their publications.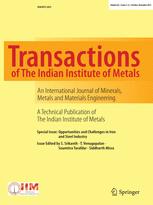 The Inspiration:
Good quality reviews completed within a reasonable time-frame are essential to a journal's success. Reviewers dedicate valuable time to perform peer review activities, and deserve recognition for their commitment to research.
In August 2017 took over as Chief Editor of Transactions of The Indian Institute of Metals, and began to work on ways to improve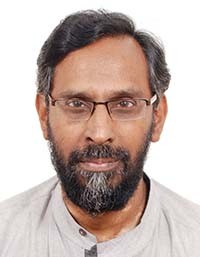 the journal's visibility and article quality. He recognized the immense importance of review to achieve these goals, and decided to seek out a way to thank reviewers for their contribution to his journal's growth.
The Process:
Working with the Publishing Editor of the journal, Dr. Murty elected to have a rating function activated in Editorial Manager, the system which handles article submissions and reviews. Starting in January 2019, handling editors rated the quality of a review on a scale of 1 through 5, with 5 being the best. The implementation manager of the system quickly established the process in the system, and since then Dr. Murty has been able to recognize exceptional reviewers.
To keep track of the ratings of each reviewer, a report was created that allowed Dr. Murty to keep track of the top rated reviewers each month. In order to motivate reviewers, from August 2019 all reviewers who received a rating of 5 were personally sent an e-mail from the Chief Editor with a certificate of appreciation.
The Challenge:
Convincing the editors to rate each review that they receive was a change that required a new level of attention and detail. Measures had to be put into place to ensure that a rating was assigned before a final decision could be made on the manuscript's acceptance. There were also some roadblocks to obtaining the list of reviewers.
The Results:
In 2019 nineteen reviewer appreciation certificates were sent. All of the reviewers acknowledged them very positively.
Lessons Learned:
Reviewers submit reviews out of their own good will, and appreciate being recognized for the quality of their work. In the future this will help improve upon the quality of publications and lead to better journal visibility.