The Right to Know – Building Back Better with Access to Information is the theme of this year's International Day for Universal Access to Information.  It highlights the importance of access to information to protect and promote fundamental freedoms.
How do we provide reliable, transparent, accountable information to all? How everyone on this planet can benefit from the available information and knowledge online as we speak in the digital realm? How can new technologies foster peace and sustainable development?
To answer to all these hows, we need to bridge and regulate the major digital divides that we face in the 21st century, and further, provide the conditions for digital inclusion.
The digital divide is even more prominent in the past 18 months as we are living through collective trauma, and this is very alarming. There is more than connectivity that takes to bridge the digital divide. Currently, there are three levels, three challenges of the digital divide. Level one reflects in connectivity, level two in digital literacy and skills, and the third level of the digital divide implies life benefits and opportunities gained from internet access and obtained digital skills.
The first challenge is the lack of reliable, affordable and universal connectivity and the infrastructure necessary to access the information. In other words – internet access should serve as an enabler and as a human right. Internet technology can be a barrier in our everyday life but also an asset. I find myself reflecting on its value in my ability to connect online with so many of you who read this essay without ever meeting face-to-face. On the other side, 3.5 billion people not included in this digital revolution do not have this privilege.
The second challenge we need to address is the digital literacy of those seeking the information online, which requires a wider set of digital competencies. We've seen that the connectivity is not enough. We need a new narrative for meaningful human-centric connectivity. Having the technological infrastructure and the access present starting point to benefit from, having the digital skills presents the key factor for digital transformation and sustainable development.
The third challenge of the digital divide implies life benefits and opportunities gained from internet access and obtained digital skills. I would include here digital intelligence and digital resilience as valuable assets for navigation, prosperity and sustainability in a digital age. Digital resilience is the ability how we as a society can use technological tools to strengthen ourselves and our knowledge, how to successfully and safely navigate online, and interact with others. Resilience is a fundamental aspect of normal, everyday coping skills, and all changes need resilience, especially in the current situation of globally turbulent times.
These emerging changes have given birth to a new kind of intelligence that must be learned and further cultivated, and that is digital intelligence. Professor Stephen Hawking famously said that intelligence is the ability to adapt to change, and now more than ever, we are witnessing and testing this into practice, especially in the digital realm.
This is not a complete list of challenges by any means. They are the starting point to initiate dialogue and collaboration, raise awareness and reflect the extraordinary impact of the Internet on so many aspects of 21st century life. I want to give you few notions here on the importance of digital literacy as the major component for our daily personal and professional selves.
To be digitally literate is the ability to understand and navigate the digital world, the capability to mindfully produce information, to possess critical thinking skills, to engage, to create, participate and communicate with others. Only then we are free to access, use, contribute, and collaborate online. Only then do we become independent critical thinkers and digitally resilient.
This way, the access to information online is in the focus for a human-centred recovery, narrows the digital divide and empowers the freedom of information access, freedom of thought, expression, and collaboration.
Digital resilience is driven by the empathy, community, belonging, creativity, mentorship, participation that the planet is urgently needed as a counterweight to what is happening around us.
And I will leave you with the following thought. As the world begins to recover from the widespread effects of the global disruption and adapt to the new digital landscape, the timing is more than appropriate to examine the effect of it as we reconcile a time of chaos. Could digital intelligence and digital literacy be offering us the solution and inspiration for our renewal and digital regeneration? What if renewal and regeneration were not only encouraged - but required?
Let's start the conversation. Your comments and thoughts are more than welcome.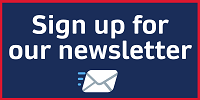 Other blogs of interest
The importance of digital inclusion
About Dr Danica Radovanović
Dr Danica Radovanović is a sociologist of internet tech, and a senior advisor on digital inclusion and digital literacy. She serves as a senior innovation and research associate at the University of Oslo, working on the NURTURE project for digital social innovation in education. She is a policy advisor at PRIO's (The Peace Research Institute Oslo) NORM project on Digital Silk Road, serves as an academic board member who advise on educational programming and pedagogy at the ICAF (International ChildArt Foundation), and is a DITA IEEE member. Danica has worked for the United Nations of the FAO, worked on digital inclusion projects at the Basic Internet Foundation, expert-advised Google's NBU initiative study on digital literacy. She is a Ph.D. Chevening Scholar, Oxford Internet Institute (University of Oxford), and a doctorate graduate from the Faculty of Technical Sciences (University of Novi Sad).
Combining both research and development, her work focuses on societal, psychological and communication aspects of digital transformation and regenerative technologies, digital intelligence, and digital resilience.
She is the author and editor of the forthcoming Springer book on Digital Literacy. More info at: https://www.danicar.info