In celebration of Nature Communications' 10th anniversary, the editors have opened a competition aiming to humanize science and the research journey. Have you previously published with the journal? Tell us your story for a chance at a one-on-one editor Q+A for your lab group.
Written by Ross Cloney, Senior Editor, Nature Communications
We all know that your first paper is one you'll remember for years. The hard work that goes into it, dealing with reviewers and editors for the first time, the thrill of finally receiving that email that says "Congratulations, you're going to be published."
Like all editors at Nature Communications I have an academic background. I did my Ph.D. at the University of Sussex followed by postdoctoral research at the same institute. My colleagues and I all know what it is like to go from that original seed of an idea discussed in a lab meeting or that odd piece of data you want to investigate further and have it grow into a full-fledged project; to put in the hours gathering the data to fill in the gaps in the story until it's finally ready. The Paper. Away it goes to a journal (the nail biting tension until you learn if it has gone to review!) and that brief moment of relaxation before the work begins again – reviewer reports to pour over, experiments to do, editors to talk to until finally, it's ready again. The Paper (v2.0).
We also know how the work is worth it once the acceptance email comes through, the celebrations begin (the labs I worked in always managed to make a bottle of champagne appear out of thin air when a paper got accepted) and that original gem of an idea is now a reality – a published paper released into the world for people to hold, read, discuss and use to inform their own ideas and hypotheses.
But the paper can only tell part of the story of the work that went into it and we want to hear the full story.
If we were involved in the journey to that first paper, we want to hear about what went into making it a reality. As part of Nature Communications' 10 year anniversary celebrations, we want to hear from PhD students, post-docs and new PIs. If your first paper was with us, tell us about what happened behind the scenes. Where did the idea for the work come from? What were the highs and lows?
Let us know in a 1500 word piece sent to naturecommscompetition@nature.com. Deadline is September 15th.
The editors of Nature Communications will pick the best entries to be published on our anniversary website and the winners will have the opportunity to (virtually) sit down with an editor for an ask us anything session.
Science isn't just about the data on a page, it is also about the people that did the work, had the insights, and made the discoveries. It is about you. Tell us the story of your paper.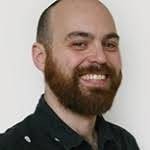 Ross joined Nature Communications in November 2014. Like many synthetic biologists, he came to the field from other areas of molecular biology – in his case from an academic background in DNA damage and repair at the University of Sussex. His manuscript remit includes synthetic biology and genome engineering, as well as therapeutic biotechnology. Ross is based in the London office.