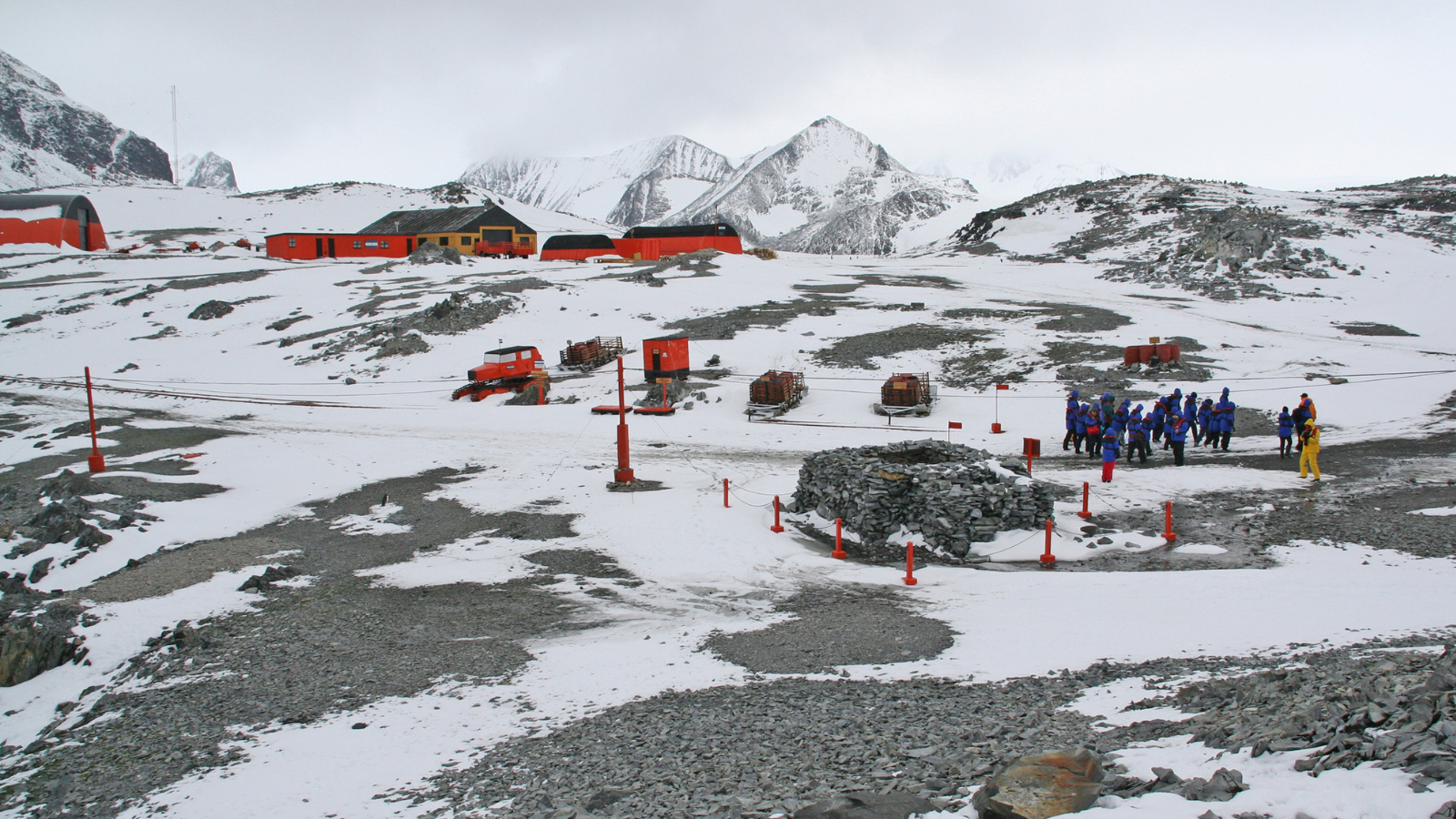 An early career researcher unpacks the impact that the pandemic has had on field work in the Arctic, plus how working closer with Indigenous researchers is critical to address the particular challenges researchers are facing right now across disciplines.
Written by Anuszka Mosurska, University of Leeds, UK.
With recent wildfires, oil spills, storms, and numerous other disturbances in the Arctic, it would be easy to fall into the trap of viewing the Arctic as a vulnerable, disaster-prone place with an uncertain future.
However, driven by the voices of Indigenous peoples, the dominant discourse about the Arctic is steadily being transformed from a place traditionally classed as 'vulnerable' to one where the ingenuity, capability and agency of peoples living there is increasingly acknowledged. Perhaps one of the most impressive examples of this was at COP25 in December, where Inuit youth from Tuktoyaktuk showcased their documentary about the realities of living in their hometown.
Just this past year, Springer has embraced and contributed to this shift in discourse, with their book Arctic Triumph, highlighting strides in Indigenous rights, disaster risk reduction, and international cooperation, amongst others. This is important because how we frame a place (and its peoples) has very real impacts. For example, for too long now the Arctic has come to be defined by climate change. We are well-versed in the fact that the Arctic is warming faster than anywhere else, that it is the canary of climate change, that sea ice is being lost. Yet, it is far less common to hear about the political, social, cultural or economic dimensions of the Arctic. Instead, the Arctic is treated as a global commons, rendering invisible the people who live there, and masking their triumphs.
It is an exciting time for Arctic research. With the growing recognition and inclusion of local and Indigenous voices, I think we can expect to see a continued shift in the discourse around the Arctic, which will be one that challenges many of our long-held beliefs and assumptions.
At the time of writing, COVID-19 is running rampant across the globe, posing new challenges about the practicalities and ethics of Arctic research, particularly where outside researchers are working in small, remote communities. Like many other researchers, my own fieldwork in Utqiaġvik, Alaska, is postponed (if not cancelled altogether). In response, I am planning not to travel to Utqiaġvik, but to relegate more control over to people in Utqiaġvik, training them in research methods, and ultimately involving them more closely in my research. My personal approach to relegating more control to people in Utqiaġvik will most likely involve me hiring a co-researcher from there to work with me. As I am in the fairly early stages of formulating my research, I hope that my co-researcher will not only assist with data collection and analysis, but also in research design, making the research more relevant to the people who live there, as opposed to relying solely on my own (outsider) framing.
It is no secret that outside researchers often (unknowingly) put strain on the small, remote Arctic communities they work in so, what started out as a disruption to my research is now an opportunity to improve it, to make it ethically more rigorous, and to better capture Indigenous voices and perspectives. This leads to some questions: What will Arctic research look like in a post-pandemic world? As researchers, will we finally embrace a new way of working, which gives more control to researched communities? What benefits will Arctic peoples reap, now that their homes are not flooded with researchers? How can the Arctic research community work more respectfully with Arctic peoples? And, most importantly, how can we make space for Indigenous researchers within academia?
The answer to this final question does not lie in our fieldwork sites but within our own institutions. At the level of disciplines, we might want to think about how best practices in our fields might be at odds with how Indigenous researchers know that research should be done within their communities. For those of us with Indigenous colleagues, we could take time to reflect on whether we expect them to give their two cents too frequently about our research, thus making academia a more emotionally exhausting space than it need be. When we collaborate with Indigenous colleagues, do we reflect on the power relations within these efforts? Do we listen to our Indigenous colleagues, respect their viewpoints and incorporate these into our work? Or do we boast the extent of our Indigenous collaborations by granting authorship on papers without actually involving Indigenous peoples perspectives? Do we consider the emotional toll on Indigenous researchers of working with non-Indigenous peoples about topics that affect them? Even within our teaching spaces, do we acknowledge that there will be Indigenous students in our classes? And, if so, do we call on them to talk about Indigenous issues, thus using them as a learning experience for other students? These are just a handful of the questions we can be asking ourselves.
From my own personal experience, it is important that we not only ask ourselves these questions, but others within our institutions too. With all the suffering and disruption that COVID-19 has caused, through careful interrogation of these questions, researchers and researched communities alike may be able to change the course of Arctic research and reap a little triumph from this pandemic.
About Anuszka Mosurska
Anuszka Mosurska is in the second year of her doctorate studies at the University of Leeds, UK. She completed her Master of Research in Risk and Disaster Reduction at University College London, where she looked at 'insiders' and 'outsiders' perspectives on disaster risk reduction activities in Utqiaġvik, Alaska. Through this work she became especially interested in the politics and micro-politics of conducting research. For her doctorate, Anuszka is looking at discourses of disaster, expertise and Indigeneity at global and local scales. You can follow her @AnuszkaMosurska on Twitter and Instagram.