(Introduction by Gareth Moore, University of Manchester, Voice of Young Science member)
The 2020 John Maddox Prize was awarded to Professor Salim Abdool Karim and Dr Anthony Fauci for going beyond the line of duty as government advisors, to communicate the science behind COVID-19 and AIDS to the public and policymakers. The early career prize was awarded to Associate Professor Anne Abbott, a neurologist at Monash University in Melbourne. Anne fought against entrenched practices in the treatment of 'carotid stenosis' (arterial disease narrowing of the main brain artery).
The John Maddox Prize, a joint award by Sense about Science and Nature, recognises researchers who have shown great courage and integrity in standing up for science against fierce opposition and hostility, advancing the public discussion around difficult topics.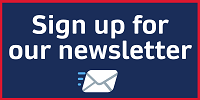 Anne was interviewed for Voice of Young Science, Sense about Science's network of early career researchers. Her perseverance through personal and professional intimidation exemplified the VoYS ethos of standing up for science when it really matters. It was put best by Anne: "We all have a part to play, and it is important to speak up to correct injustice, even if that injustice appears small".
What made you want to become a neurologist?
I've been interested in medicine from a young age, probably influenced by my family through their work in nursing and engineering, but also by a family history of serious neurological disease. Whilst I was studying medicine, I found neurology especially interesting and challenging. However, I noticed a lack of understanding of most neurological conditions. This led me into a PhD, as I was determined to explore at least one condition in depth.
Since you've started speaking out against the traditional treatment of carotid stenosis, do you think this reason has changed? Has it changed your motivations?
The traditional treatment for carotid stenosis was a surgical procedure called carotid endarterectomy. Patients underwent this surgery whether or not they had stroke or TIA (transient ischaemic attack) involving the part of the brain supplied by the carotid artery. This was pretty much based on just a few randomised trials, done in the 1980s and early '90s, of surgery plus medical intervention versus medical intervention alone.
During my, PhD I was responsible for a study of people with stroke/TIA-free carotid stenosis, which we refer to as 'asymptomatic carotid stenosis'. The study looked at medical intervention, simply encouraging healthy lifestyle habits and appropriate use of medication. In this study, the incidence of same-sided stroke with just medical intervention was 2-3 times lower than expected compared to earlier studies. Our subjects were just not having the number of strokes we expected!
It occurred to me that medical interventions may have changed since the 1980s. This prompted me to do a meta-analysis of studies in which people with asymptomatic carotid stenosis were treated with medical intervention alone. I broke ranks and published this meta-analysis alone in 2009. The meta-analysis confirmed that between the 1980s and 2007, the same-sided stroke rate had fallen by approximately 50%.
The 2009 meta-analysis demonstrated that medical intervention alone was, by then, at least as good as surgery at reducing stroke risk associated with asymptomatic carotid stenosis. This meant that surgery was no longer necessary for such patients and that all past randomised trials of surgery plus medical intervention versus medical intervention alone were outdated. It also meant that improved prevention of stroke and other arterial disease complications can be expected for everyone!
My 2017 updated meta-analysis showed the stroke rate with medical intervention alone was, by then, 65% lower since those randomised carotid surgery trials versus medical intervention were started. I think it's highly likely that we can improve stroke prevention even further with medical intervention alone, as medical intervention has continued to improve.
Speaking of traditional treatment of carotid stenosis, was this something you were always aware of and always were bothered by, or was there a defining moment when you thought "hang on a second, this a real problem"?
While my suspicion was raised by the study during my PhD, I'd say the defining moment came when my 2009 meta-analysis showed just how effective medical intervention had become. I saw this as a good news story, as stroke prevention had become more effective, less invasive and cheaper.
My focus on overtreatment only came when there was resistance by others in the profession to acknowledge the improvements in medical intervention and the implications with respect to fewer carotid procedural indications.
Around about 2010–2012, there was a powerful international push to use carotid stenting in the same way as surgery for symptomatic and asymptomatic patients with carotid stenosis. This was totally inappropriate because randomised trials had shown that stenting is clearly more dangerous than surgery. These randomised trials were being misinterpreted to make stenting look as safe as surgery. Plus, improvements in medical intervention were being ignored. Medical intervention was being portrayed as next to useless, when in fact it was the most powerful stroke prevention intervention!
When and why did you feel you had to stand up against this treatment?
I felt I had to stand up against inappropriate treatment for carotid artery disease because of the implications for patient welfare. From the outset, others told me I shouldn't publish or pursue my findings regarding the improved stroke prevention effectiveness of medical intervention. This was clearly unjust and against a doctor's role as patient advocate. Then came the international push to expand dangerous carotid stenting from about 2011. I felt I was in the best position to set that right because of my special knowledge of the evidence at the time. Subsequently I performed a critical comparative audit of guidelines for regarding carotid artery surgery and stenting. This was published in 2015 and showed how outdated and procedurally biased world-wide guidelines were.
I felt I had to lead the voice against inappropriate carotid artery treatment because I was so familiar with the research evidence and I could not find anyone else to lead the cause, although I found helpers. I was continually reminded that that publishing my results in 2009 about improved medical intervention was not enough to reform practice, policy or guidelines. I was continually reminded that something else had to be done to address the growing injustice.
These reminders prompted my multinational campaign to advise US Medicare not to expand reimbursement indications for carotid stenting. In 2012 and 2013 I led groups of multinational opinion leaders to publish evidence reviews and advice supporting this policy approach. Since then, I've continued to work to reform the field.
I am currently using my 2015 systematic audit of worldwide guidelines on carotid artery procedures to create criteria for an 'evidence-true' guideline. Currently the term 'evidence-based' is used to give a sense of quality and applicability with respect to medical practice and policy. However, my experience of the term 'evidence-based' is that such practice and policy may have some link to scientific evidence but that link has been distorted in ways that then make practice and policy bad for patient outcomes.
Approaches to ranking the relevance of scientific evidence at the point-of-care of individual patients has been far too simple. One major problem is that randomised trial data is ranked best for treatment decisions regarding carotid arterial disease, even if that randomised trial data is decades out of date, is procedurally biased or is not required to direct patient management.
The award you are winning today [14 December 2020] is for people in the early stages of their career. Do you think standing up for science is something that many people in early stages of their career do in Australia? Or do you think there might be hesitation to do so?
It can be very difficult for anyone to stand up for science and the facts, particularly when the status quo is lucrative. It's especially difficult for junior people to stand up to seniors who have so much power over their future career options. I think a few things need to be changed. We need system change, to recognise that incompetence and corruption can occur in any field and at any level. This is where access to independent arbitration and conflict resolution is vital, particularly for people in early career stages.
Changes in the way medicine is funded, away from activity-based medicine to outcome-based medicine, would help so much. For example, it's relatively easy to get funding for new services, medicines or procedures but incredibly difficult to obtain funding to show how interventions accepted in current routine practice are defunct.
Further, medical research needs to be easier, cheaper and involve many more clinicians and patients. We should aim to make every clinician a researcher and to use the experience of every patient to improve healthcare services. We shouldn't be relying a few randomised trials of several thousand patients conducted decades ago in some particular place to dictate what happens now at the point-of-care for hundreds of thousands of patients across the world.
Reform can be achieved by better use of electronic health record systems, such that standardised information is collected once at the point-of-care and simultaneously used for research and clinical duties. This would make it much easier for clinicians to routinely measure key outcomes from the services provided.
Clinicians should routinely receive financial compensation for the extra time and effort that is required to measure key outcomes from the services they provide and in creating this missing information link in healthcare reform – information that would help us preferentially fund only services that are good for patients and use the savings to fund new research.
Why do you think early career researchers or scientists should stand up for science?
It's essential for everyone, including early career researchers or scientists, to stand up for science and scientific fact. Without enlightenment and direction from scientific fact, there's only chaos and loss. We need to educate individuals from the start but also, as I said before, make system changes to make it easier for individuals to succeed in standing up for science.
What would be your one piece of big advice for people in their early stages of their career who also want to stand up for science?
Good on you! Keep going and find the help you need to keep going. Help can come in different and unexpected ways. Remember, your efforts can help many people and in different and unexpected ways. This benefit, and especially for me overturning error, is what makes the effort well worthwhile, very interesting and personally fulfilling.
Last question: what is next for you?
I'm leading a team backed by the International Union of Angiology to create the first 'evidence-true guideline' for carotid artery disease management. As mentioned above, the idea is to correct the procedural biases in existing guidelines using existing knowledge. The methods of creating this guideline could be applied across all clinical guidelines to minimise bias, no matter the type of medical condition being addressed.
I'm also leading a new study to measure the impact of the current best medical intervention alone in stroke prevention in symptomatic and asymptomatic people with carotid stenosis. We're studying patients for whom carotid procedures are not possible, considered unethical or are refused. Our aim is to truly integrate the work of clinical research and clinical care, to save clinician-researcher time and other resources. If successful, this new research methodology will serve as a model that can be scaled up so that, one day, the experience of every patient is used to improve healthcare services and medical knowledge advances at a pace never seen before.
Nominations for the 2021 John Maddox Prize are open until Monday 14 June 2021. If you know someone who has promoted sound science in the face of hostility, consider nominating them.
You can find the details and nomination form on our website – remember to inform the person you nominate.
Other Blogs you might find interesting:
A climate change expert highlights the media's important role in communicating research
"There is little time left ecologically to resurrect clear-headed sustainable existence": Why societal impact is everything
About Gareth Moore
Gareth is a second year PhD Student at the University of Manchester. He is researching the extracellular regulation of Bone Morphogenetic Protein signalling by making use of structural and biophysical techniques as well as the model organism Drosophila. Gareth is a member of Voice of Young Science, an international network of early career researchers committed to playing an active role and supporting each other in public discussions about science and evidence. He can be found on Twitter @Gareth_R_Moore.