The 'Researcher Spotlight' series shines a light on the work and varied career journeys of the researchers who publish with us. We want researchers to be able to share their own personal stories and help others draw inspiration and extract learnings that can serve as a guide for the next steps in their own careers. These interviews provide insights and advice from researchers in different career stages and fields, from those who are just getting started in research to more experienced researchers.
August John, Ph.D student at the Mayo Clinic Graduate School of Biomedical Sciences, discusses the most effective ways of choosing a journal for publication, the time commitment required to publish his work and the importance of persistence in achieving his goals.
What is the most effective way to work with your supervisor when choosing a journal for publication?
The most effective factors to take into account for choosing a journal for publication are aiming for the widest possible audience that could effectively utilize the scientific discovery, while also looking for the journal that is the best fit for the topic of research being done. I felt it was particularly important to discuss with my mentor the balance between the prestige of a journal and its target readership. Rejection is almost always hard but can also be a great opportunity to learn and improve the manuscript for the next submission ultimately making the paper better. Our team is proud of our tenacity to repeatedly rework our manuscripts to optimize the best fit for journals. A good supervisor encourages hope in trainees that the work is important, and the results need to be shared with the world, but also keeping a critical eye for what needs tweaking. I felt my supervisor Dr. Jun J. Yang was excellent in this balance between inspiring hope but maintaining a critical attitude for the project at hand, and he maintained a long-term perspective that I think ultimately made the project better.
Rejection is almost always hard but can also be a great opportunity to learn and improve the manuscript for the next submission ultimately making the paper better.
What is the next step you're hoping to take in your career? What are your plans post-PhD?
As I am currently a PhD student, I am focused on gaining a mastery of the field of pharmacology and gaining skills that will be required in the future. I am trying to grow my computational biology skills as they become more vital for researchers to possess. Following graduation, I hope to remain in cancer pharmacology as a post-doctoral fellow to gain more confidence as an independent scientist. Regarding where I hope to ultimately end up or what I want to study, I honestly do not know. I think most fields in biomedical science are constantly undergoing rapid changes that make long term career planning limited, and flexibility in goals has been a virtue, in my experience.
How can publishers better support researchers that are at the beginning of their careers now?
I think the review process for journal submission and review is an often arduous process, but this seems to be universal to all researchers and needed as a filter to accept the best possible articles for publication. I will say that many early-career researchers often see journals and the articles therein as sort of monolithic institutions rather than human-driven organizations, and in that respect publicizing the human aspect of both research and curation of research is helpful to demystify the process.
What have been some of the challenges you have encountered in getting your research published?
One challenge for me in publishing was learning the time commitment required to publish a primary paper. Start to finish, I believe the manuscript I worked on took about 3.5 years to complete and publish. To give perspective: during the project I graduated from my undergraduate university, worked for 2 years on this project, was accepted into, started, and finished my first year and a half of graduate school before the paper was finally accepted. This experience taught me patience is a virtue in research, and if the material is worth publishing, it will be published. I'm grateful I learned this lesson early in my career as this time commitment seems to be normal and I know what to expect in future endeavours.
What advice would you give to your younger self?
If you really want something, keep trying even if you fail. I think a lot of the achievements I feel proud of happened after the third or fourth try. For example: I didn't get into graduate school my first try, I only got a job where I wanted to work after my fourth try, and we did not publish to the first journal we submitted. But all those things came about through persistence and perseverance. I think I would have also told myself to make sure to always be in the position to learn new things. I would also tell myself to make sure to learn how to prioritize life beyond work, as life beyond work has helped to make me a better person.
Other Blogs you might find interesting: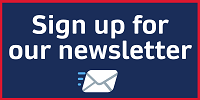 Researcher Spotlight: "The importance of working with multidisciplinary teams"
Researcher Spotlight: "Why researchers should treat scientific journals like museums for scientific discovery"


About August John
My name is August (Augie) John, and I am currently a 2nd year Ph.D student at the Mayo Clinic Graduate School of Biomedical Sciences studying Molecular Pharmacology. I am primarily interested in predicting and optimizing targeted cancer therapies and combination therapies, primarily in breast and prostate cancer. I am originally from St. Louis, MO and I currently reside in Rochester, MN. I previously received a Bachelor of Science degree from Rhodes College in Biochemistry and Molecular Biology, and subsequently worked for 2 years as a research technician at St. Jude's Children's Research Hospital in the Department of Pharmaceutical Sciences in Dr. Jun J. Yang's laboratory studying targeted cancer therapies in Acute Lymphoblastic Leukaemia (ALL). In my free time I enjoy running, cooking, reading, and watching old films.