We are exploring the impact OA has around the globe by speaking to researchers from Argentina, Australia, Germany, Japan and the United States.
Dr. Kazuo Yamagata is a reproductive biologist at the Graduate School of Biology-Oriented Science and Technology at Kindai University in Japan. We asked him to share his thoughts about open access (OA) publishing, focusing on a recent article that generated interest around the world due to its Jurassic Park connotations.
Can you please tell us a bit more about your research and your recent open access article?
My subject areas are reproductive biology and developmental biotechnology. My work involves developing new methodologies and using these to analyze dynamic changes in chromatin structure and function before and after mammalian fertilization. As methodologies for analysing them, I have uniquely developed and used live-cell imaging, cell nucleus reconstruction and epigenome editing techniques. I aim to use these techniques, and the knowledge we obtain from them, to contribute to social issues such as human infertility, animal breeding and for the conservation of endangered species.
This article, which was published in the open access journal Scientific Reports, involved the recovery of cell nucleus-like structure from the frozen remains of a 28,000-year-old woolly mammoth. After introducing this into a mouse egg, I succeeded in the partial formation of a cell nucleus and spindle.
Why did you choose to publish open access?
My research lies between basic and applied research, and I expect the results and outcomes of my research to directly influence society and people. However, most fertility clinics and organizations engaged in animal breeding research or business have limited access to scientific journals. Therefore, publishing open access is very important to provide these people with opportunities to read my articles. Another reason is that I want to reach not only researchers and engineers but also the wider public.
What is the impact of publishing OA on your research?
The article had a very strong impact, with an Altmetric score exceeding 2900. It was covered by 96 media outlets, tweeted 3,875 times. By closely examining Twitter, I found that non-scientists appear to have read the article. Interestingly, the article drew more interest overseas than in Japan, even though it's my home country. Before publishing open access, I never had the experience of being able to learn in real-time the reactions of people around the world.
What has been your experience so far with publishing articles in open access journals?
I have published several articles in open access journals. I do not think it poses any particular challenges in the process of submission and publication compared with other journals. But at the same time, I do not particularly think submitting papers is any easier either. The most difficult challenge is the expense of publication fees. Some authors may give up submitting a paper because of this problem.
How did you identify funds to publish OA?
In Japan, publication fees can be covered by grants-in-aid for scientific research (Kaken-hi) provided by the Ministry of Education, Culture, Sports, Science and Technology, and its affiliated organizations. Besides Kaken-hi, some research funds of other ministries and external funds including corporate donations can cover publication fees.
In addition, in most cases, publication fees can be covered by basic funds provided by the organization to which a researcher belongs. However, basic funds are not generally enough to conduct research, and some researchers need to spend all the basic funds allocated for the year for publication fees alone. Certain organizations, including my own university – Kindai University – have a system to support publication fees that is separate from basic funds. Even in those cases, they appear to cap the amount or provide support for publication only in socially influential journals.
Is publishing open access popular in Japan?
Although I can't be certain without gathering the data, my impression is that many researchers have shifted to open access publishing over the past few years in Japan. Nevertheless, I am personally concerned that open access publishing may not become very popular in Japan because the articles are written in English. In countries where English is a native language, more non-scientists and ordinary people can read articles through open access. Most Japanese people, however, are poor at English and cannot read, write, or speak it. Therefore, in Japan, there may be limited opportunities in which the benefits of open access can be enjoyed. I have high expectations for the development of automatic translation technology in the future.
What your advice would be to others thinking of publishing open access?
I would advise them that they should positively consider publishing OA if the article is likely to have social ramifications or worth issuing a press release. Meanwhile, if the contents of the article may deepen academic discussions, I would advise them to submit that article to an academic journal with a long history.
Is there anything else you would like to add?
Publication fees impose a heavy burden on Japanese researchers. An explanation of why publication fees vary so much among open access journals will lead researchers to a more complete understanding. As I mentioned earlier, given the improved performance of automatic translation, it will be a dream to submit and publish a paper in the native language of each country.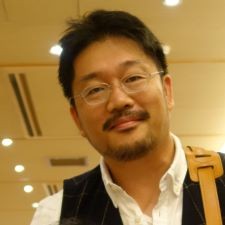 Dr. Kazuo Yamagata is a reproductive biologist who works across basic and applied sciences, contributing to infertility and animal reproduction through the studies on genome integrity of mammalian embryos. He currently works in a team that includes more than 30 students at Kindai University and was a program officer of the Japanese government.