The existing gender gap in STEM is no secret, and has been made even more patent by the COVID pandemic, when women were often the ones forced to leave their jobs temporarily or permanently to care for young or older relatives.
Initiatives and programs have been launched worldwide to reduce the gender gap in STEM at several levels, from creating incentives for young women to pursue a scientific career, to decreasing the "leaky pipeline", i.e. the loss of women at more advanced career stages. In this context, one of the most promising strategies for maintaining women in the STEM path is the establishment of mentoring programs for female early career researchers (ECR). If you are a female ECR, you could argue: "Why do I need an extra person telling me what to do or giving me advice?" Let me tell you.
What is a mentor and why do you need one?
In the Greek mythology, Mentor was a friend of Odysseus, so trusted by the hero that he requested him to take charge of his son´s (Telemachus) education while he was gone to fight the Trojan war. Nowadays, a mentor is someone that can help you build or strengthen your career, set up your goals and achieve them, and gain self-confidence. A mentor is different than a coach in the sense that he or she will seek to foster introspection; a mentor will actively listen to you and guide you through a reflection process so that you can find your own answers, and will not provide you with "ready-to-wear" solutions. They will accompany you, rather than guide you. Your learning process will be all the more rewarding! Moreover, in the fast-pace world that is science, taking an hour a week to meet with your mentor and reflect on your achievements and objectives can also be considered as a form of self-care.
Mentoring relationships are obviously not limited to female ECR or female mentors. But considering the challenges that are predominantly faced by women, i.e. imposter syndrome, struggle to find a work/family balance or to stay productive through motherhood, finding a mentor that can understand you and support you is critical. A good mentor needs to be empathetic, and will listen to you without judging, whilst encouraging you to thrive. As we, women in STEM, can sometimes feel underrepresented in male-dominated environments, having an ally who is invested in empowering you can be transformative. And who better than a female mentor?
How to find a mentor?
Now that I have convinced you of the importance of finding a mentor, you may ask: "Where do I find one?" Reflecting on who has positively influenced you during your studies or career, or who is inspiring you at the moment, can be a first step, and you may contact them directly. There are also different mentoring schemes that you can apply to, either at your institutions or through mentoring programs such as those offered by scientific societies (e.g. the American Society for Microbiology), the British Council ("Mentoras en la Ciencia") or by womeninstem.org. By consolidating mentoring networks, we will hopefully contribute to reduce the gender bias in STEM.
A final note on the need for more female mentors, in academia and beyond
While writing this piece, I was thinking on famous mentoring relationships in the fictional arts: Jiminy Cricket and Pinocchio, Harry Potter and Dumbledore, Frodo and Gandalf, Yoda and Luke Skywalker… See any common point here? The figure of mentor seems to be dominantly male. I thus consulted my colleagues from the "Mentoras en la Ciencia" mentoring scheme, who came up with a few examples of women mentors, mostly from recent TV shows such as "The luckiest girl alive", "The bold type", or the not-so-recent movie "Dangerous minds". Good news, it seems that "times they are a-changin´". Let´s continue defying the odds.
Frédérique is an Associate Editor on the CABI Agriculture & Bioscience Editorial Board which recently launched a Special Collection on Gender and Agriculture.
For more discussion, journal papers and book chapters about gender inequality and its wide-reaching effects, visit the SDG5: Gender Equality page and to discover more research about Women in Ecology and Conservation, visit the SDG15: Life on Land page to see the most recent research and discussions.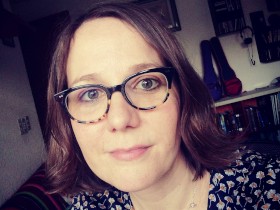 About the Author:
Frédérique Reverchon completed a M.Sc. in Environmental Sciences at Wageningen University (The Netherlands) and Ph.D. in Earth Sciences at the National Autonomous University of Mexico (UNAM). She then spent three years as a postdoctoral researcher at Griffith University (Australia), studying plant-soil-microbe interactions in natural and managed ecosystems. Since 2014, she is an environmental microbiologist at the Institute of Ecology (INECOL) in Mexico, where she investigates the drivers of microbial communities in the rhizosphere and the potential of plant-associated microorganisms as biofertilizers or for biocontrol. She is a strong advocate of closing the gender gap in science and of mentoring to increase women representation in academia. She was a 2022 awardee of the
"Mentoras en la Ciencia"
program, financed by the British Council to foster mentoring relationships in Mexico and Perú.