In honor of the International Day of Women and Girls in STEM, we spoke with Springer Nature author and professional engineer, Dr. Pamela Norris, who shares her experience as a woman at the forefront of the women in STEM movement.
In a recent talk for the Springer Nature Women's Network, Dr. Norris presents data on the participation of women and underrepresented minorities in engineering and computer science in the United States and in comparison to other nations. She makes the case for the value of diversity and offers concrete suggestions for ways in which we can communicate that value and help attract a more diverse population to become future engineering and technology leaders. Watch her talk below.


What are some obstacles/pushback that you've faced in your career as a scientist and/or in your efforts at the forefront of the women in STEM movement?
I think perhaps the biggest obstacle has been myself. I have made the mistake of assuming, at times, that I was given an opportunity, an invitation, an award, merely because I am a woman, when in fact, my credentials stand on their own and I have received such opportunities because I EARNED them. It's taken me a while to come to this realization. This has certainly resulted in a delay in me finding my own voice and becoming a vocal advocate for the benefits of diversity in our engineering work.
Why did you become a scientist?
I decided to become an engineer in fourth grade when I learned that my two favorite topics, science and math, were the fields upon which engineering is based. When I attended college orientation and was told most of what I would be learning in my engineering studies was "critical problem-solving skills" and "with these skills you can become anything you want to be," I knew I had made the right choice. I think it's important for kids to recognize that you don't need superior math and science talent to become an engineer; these are just two of the important tools in an engineer's toolkit. To succeed in engineering, you have to be creative and inquisitive, with a passion to make a positive impact on the world, and you must be armed with a solid toolkit including communication skills, creativity, teamwork, statistical skills, ethics, etc., along with strong math and science abilities.
Who are some mentors that you've had in your life?
Perhaps most impactful was my high school math teacher, Ms. Duke, who challenged me and supported me in my love of mathematics. She actually encouraged me to compete in a state math competition, where I placed 2nd my sophomore year, and that was a huge boost to my confidence and convinced me I could succeed. Then my mechanical engineering department chair, Prof. Robert Ash, at Old Dominion University, where I attended as an undergrad, was the reason I even considered graduate school. And he helped me through the application process, actually walking me over to the library to show me how to research the different graduate programs so that I could find the right match for me. Then Prof. Bill Wepfer very actively recruited me to Georgia Tech and ultimately became my advisor and convinced me to stay for my Ph.D. And Chancellor Chang-Lin Tien arranged for me to come do a post-doc in his lab at Berkeley. Chang-Lin taught me how important it is to tailor your advising approach to each individual student, and my time in his lab truly changed the trajectory of my career. I could go on and on; there were so many mentors along the way.
What would you tell a young woman who is considering STEM as a career path?
It is imperative for the security and future survival of our nation and world that women and others from many diverse backgrounds contribute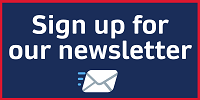 through engineering. I'd advise young women that there are few other professions in which you can make a bigger contribution to humanity than in engineering. We design clean energy sources, provide safe infrastructure, design effective safety restraint systems, invent new types of diagnostic medical scanners, create faster microprocessors, synthesize biologically compatible materials for artificial limbs and organs – and the list of advances keeps growing. Engineers are constantly learning and adjusting to the changing world, and are helping push society forward, creating a better way of life. Our work is exciting, challenging, stimulating, and usually requires working in teams with diverse backgrounds and expertise. The world's most challenging problems will require innovative solutions, and our best hope for addressing these challenges, and doing so in a socially just fashion, lies in the types of creative solutions that result when diverse teams work together.
About Pamela Norris
Dr. Pamela Norris
is the Executive Dean in the School of Engineering and Applied Science and the Frederick Tracy Morse Professor of Mechanical and Aerospace Engineering at the University of Virginia. A native of Portsmouth, Virginia, she joined the faculty at UVA in 1994 after receiving her undergraduate degree from Old Dominion University and her MS and PhD degrees from Georgia Tech and completing post-doctoral studies at UC Berkeley. She is recognized globally as a leading expert in nanoscale heat transfer, especially interfacial thermal transport with a focus on thermal management across a range of length scales. She routinely chairs and speaks at international conferences on those subjects and has published over 100 heavily cited, refereed journal papers. She holds patents for applications of aerogels in areas ranging from biological warfare detection to lab-on-a-chip to thermal insulation, along with patents for innovative thermal management techniques for jet-blast deflectors. She has served as the PI or co-PI on over 45 sponsored research projects representing well over $25M from DOD, NSF, Industry and Foundations. Pam is well-known for her mentoring skills and for her dedication to increasing the representation and retention of women faculty in the STEM disciplines. In 2016 she was honored with the Society of Women Engineers Distinguished Engineering Educator Award
"for enduring, positive influence on students' lives as a gifted teacher, mentor, and role model; and for promoting greater diversity in STEM higher education,"
as well as the UVA Zintl Leadership award honoring "excellence in work that makes a direct and significant impact on the core academic enterprise of the University and an unusually high degree of service to the University, within and beyond the expectations of the woman's position description." She was also the 2018 recipient of the Raven Award, which recognizes two faculty per year for their "excellence in service and contribution to the University," the highest honor the Raven Society bestows upon an individual.