Earl Carr, Chief Global Strategist at Pivotal Advisors, explores the relationship between China and the US in terms of economic growth, and looks at China's track record with SDG compliance.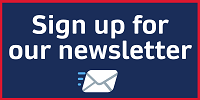 In 2015, the UN drew up 17 global goals to confront humanity's greatest challenges by 2030. The Sustainable Development Goals otherwise known as (SDG's) offer a roadmap for achieving sustainable global prosperity. Democracy for all. Racial justice. Indigenous rights. LGBTQ rights. Poverty alleviation and the list goes on as evidenced with the infographic above. So if given a report card, how would China as the second largest economy in the world fair in living up to its responsibilities in meeting the UN's SDG's? At the heart of this question is equitable and sustainable growth and here the answer is mixed. On one hand, if you look at the transformative growth that China has experienced since the 1980's, it is an undeniable fact that the quality of life for millions of people in China were drastically improved. The World Bank estimates that around 800 million people in China were lifted out of poverty. The Economic Reforms known as 改革开放(Gaige Kai Fang) which literal translate into "reform and open up to the outside world" were economic policies implemented by Deng Xiaoping, China's paramount leader at the time. These policies also made huge inroads in areas like: access to health, education, and other services over the same period. That being said, while the positive externalities of these policies are clear, there have also been clear negative externalities that are undeniable as well namely: income inequality, corruption, environmental decline, a decadent and consumer driven culture and other social ills that can be best summarized by The American rapper Puff Daddy & Mase's 2014 hit song "Mo Money Mo Problem." The Chinese government has for decades acknowledged these pernicious problems associated with economic growth hence a more recent focus on policies that focus on "Common Prosperity" and "Green Finance" and more equitable and sustainable growth. In September of 2021 at The UN, Chinese President Xi Jinping said, "China will strive to peak carbon dioxide emissions before 2030 and achieve carbon neutrality before 2060," he pledged. However, these policies require intentionality and concerted approach working with policy makers, the private sector, nonprofit organizations, academic institutions, and civil society as a whole. Given China's 1.4 billion population and coupled with a nation that shares a border with 14 other countries more than any other country on the planet, Beijing has a plethora of migration, environmental, and development challenges that are formidable. If Beijing's leaders strive for the recognition great global power, it must also recognize and maintain a sustained effort toward achieving its commitment to the UN's SDG's.
In conclusion, while China's leaders should be applauded on one hand for historic transformative economic growth, they must also recognize that China is now in a unique inflection point in its economic, political, and social trajectory and must be pushed more and held more accountable into order to meet the future demands of China's future challenges. So with respect to China meeting its SDG goals I give China a B. For a nation steeped in Confucius values and scholarly excellence it's not an A, but it should not be viewed as a discouragement rather that there is so much work that needs to be done. China's leaders, the private sector and other centers of influence need and should aspire to do more. No pressure, the future generation of 1.4 billion people are counting on you, but me and the world are cheering for you.
About Earl Carr
Earl Carr is the Chief Global Strategist at Pivotal Advisors based in New York City. Earl is fluent in Mandarin Chinese, and conversant in Japanese and Spanish. Mr. Carr is the Editor of the new book "From Trump to Biden and Beyond: Reimagining US-China Relations," published by Palgrave Macmillan, September 2021.