In August 2023, the United Nations focused on Sustainable Development Goal 8 - Decent Work and Economic Growth. The global pandemic challenged economic stability and limited advances made to create employment for all. However, researchers continue to investigate opportunities to improve economic growth around the world and have shared some of their latest findings in the Research Communities, including looking back in time to assess how much economic circumstances have changed during human history.
The ecology of economic growth
In ecology, a population's growth rate depends on its size, which is influenced by resource availability and species competition, among other factors. It is proposed that this can also be applied to human populations, particularly in relation to the growth rate of a country's gross domestic product (GDP) per capita. GDP growth is often slower in poor countries where a lack of capital, poor governance or conflict can limit economic prosperity. However, very rich countries can also have slow GDP growth rates because of ageing populations and a transition from manufacturing to service-based economies. Researchers have modelled economic development, finding that the convergence of economic growth and income is slower than previously thought. Matthew Burgess and Ryan Langendorf explain more in the Social Sciences Community.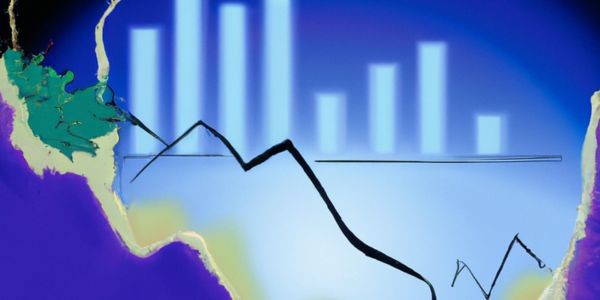 Building a circular economy for rare-earth elements
Some countries experience economic prosperity as a result of the natural resources available for technological advancements. China, Russia and the United States have a large abundance of rare-earth elements (REE) needed for clean energy technology, housing 56% of global REE reserves and being responsible for 76% of their production. Researchers suggest that developing a global circular economy could be beneficial to better use the resources we already have available. To generate a circular economy, global recycling of REE needs to increase, added investment is required to recover and trace REEs, and supply chains need to be improved. Such changes could enhance international partnerships and trade, while creating many more jobs, Raimund Bleischwitz writes in the Sustainability Community.
Credit: Christophe Archambault/AFP via Getty
Income inequality in the Aztec empire
The Aztec empire encompassed parts of Guatemala and much of Mexico until Spanish colonisation began in 1521. New research investigated economic inequalities that existed prior to this colonisation. A recent study estimated per capita income from imperial tax records and suggests that during the time of the Aztec empire, 41.8% of the total income was earned by the top 1% of the population. There was noticeable economic inequality not only between provinces but also between classes within Aztec society. Estimates indicate that the per capita income of lower nobility was still 13 times larger than that of the richest peasants. The inequality at this time was further exacerbated by the Spanish conquest, Guido Alfani and Alfonso Carballo share in the Social Sciences Community.
About the author
Charlotte Bird is the Research Communities Content Manager at Springer Nature and is responsible for showcasing the multidisciplinary research published in our journals through commissioning Behind the Paper posts and engaging audiences via the Nature Portfolio Instagram and Twitter accounts.