In honor of Global Goals Week (17-26 September), we've launched the SDG 13 hub dedicated to global warming mitigation and our better adaptation to changing environment under a rapid climate change. As a part of this initiative, we spoke to several opinion leaders about how they address issues directly related to Sustainable Development Goal (SDG) 13 through their work as well as their experience in making societal impact beyond their academic circles.
In this interview we hear from Patrick Prouzet, Chairman of the French-Japanese Society of Oceanography and member of the Europe wide conservation and science led organisation Sustainable Eel Group (SEG).
What is the focus of your research work?
The focus of my research work is an ecosystem based approach by attempting to integrate not only the 3 key parameters of sustainable development, but also two other parameters: governance (the so-called environmental governance) and a strong link between Nature and Culture in order to better integrate intergenerational solidarity (importance of knowledge and know-how). I am chairman of the French-Japanese Society of Oceanography (SFJO), which is currently developing a "Nature and Culture" project based on the 5 pillars of sustainable development: economy, society, environment, environmental governance, culture (knowledge and know-how) and the 5 senses: hearing, smell, sight, taste and touch.
What are the short- and long-term goals of your work?
The aim of my work is to develop true expertise by combining academic and traditional knowledge in the context of small-scale fishing through participatory science. To this end, the SFJO has joined forces with professional organisations in France and Japan: Comité National des Pêches Maritimes et des Élevages Marins (National Committee for Maritime Fisheries and Marine Breeding); Comité National de la Pêche Professionnelle en Eau douce (National Committee for Professional Freshwater Fishing); and Satoumi Research Institute in Japan, with close links to numerous research organisations: Muséum d'Histoire Naturelle (Natural History Museum); CNRS; Ifremer; universities; and the SFJO Japan, which federates numerous Japanese universities.
How would you define societal impact when it comes to research?
This is quite difficult to define for several reasons:
The integration of social and life sciences is a transdisciplinary approach. The life sciences' understanding of societal impact is generally based on bioeconomics (e.g. fisheries). In the social sciences, the approach is different and the foundations of analysis are no longer the same, as they are based on ethnography or ethnology. Geography, however, remains a bridge between life and social sciences. In any case, this transdisciplinary approach is still underdeveloped because it is difficult to have these analyses evaluated by reviewers who can detach themselves from their own research topics. For this reason, few researchers undertake cross-disciplinary analyses, even those working with researchers from life sciences and social sciences.
From a fisheries perspective, societal impact is often considered in terms of the economic aspects of fishing. Only a cross-analysis with geographers allows for a broader approach by integrating at least the evolution of other pressures on the productivity of the environment studied and of local communities.
To properly study this impact, a transdisciplinary approach on a regional level is needed. Publishers are not very keen on this and do not engage in studies that are too geographically targeted. This leaves only limited editions via grey literature: contract or expert reports. However, this is not very satisfactory given the relatively low circulation (see CHARM programme, for example).
How important is societal impact to your research? Why?
It is fundamental because it is one of the components of sustainable development which, along with the economic aspect, is often a major factor in the negotiation for a sustainable development policy. However, it is too often restricted to a social component linked to the economic aspect (the importance of a community's influence on the regional economy, for example) and not to its role in structuring a territory, hence the importance of the cultural component (knowledge, know-how, tourism and landscapes, gastronomy, landscape maintenance, ...).
What do you think is the most relevant way to measure success against SDG13?
In terms of combating climate change, we need a global approach on a regional scale to determine the increase in the resilience capacity of ecosystems. With regard to my research objective, this concerns the resilience capacity of continental and sea-land interface ecosystems. Recovering biodiversity by restoring functional habitats of various marine and continental species; ecological connectivity and implementing a participatory approach allowing the use of academic and traditional knowledge. This is one of the objectives of the SFJO through its "Nature and Culture" programme. Measuring the fight against climate change simply by means of a carbon footprint and a rise in temperature is not sufficient. We now know that the objectives set by COP21 will not be achieved, far from it. This is why we need to measure the adaptive capacities of human and non-human communities to the risk of change, including but not limited to the pressure of climate change (see IPBES 2019 report).
How, if at all, has your research shifted given the impacts of the COVID-19 pandemic? What are the trends you've noticed within your field?
There were no changes linked to the impact of COVID-19, except for the fact that it was not possible to meet in person.
What do you believe are the most effective ways of communicating your research?
Given the multi or even transdisciplinary aspect, it is undoubtedly the publication of proceedings and dedicated books. See the Proceedings published by Springer and the SFJO or the collections Mers et Océans (ISTE) or Seas and Oceans (Wiley). Atlas-type publications are also interesting, but difficult to organise. The last 4 issues of the Proceedings of the SFJO published by Springer have, I believe, reached some 140,000 downloads, which is both for the scientific publishers and for Springer a guarantee of the relevance of such publications.
What do you see as the role of publishers when it comes to addressing the SDGs? How can they best support researchers?
The organisers of symposia or meetings should be supported in creating a multi- or even trans-disciplinary framework for their work, both in terms of the academic aspect and the participatory sciences, linking academic and traditional knowledge. I also think that the publisher should be financially involved in the organisation of symposia (provided of course that the submitted content is accepted). The support of a publisher such as Springer is a great asset for the organisation in an academic context, as it guarantees wide dissemination of papers that are not very popular on networks such as Researchgate, for example. This wide dissemination of expertise compensates for the low gain on ranking sites such as Researchgate. This is a subject we discussed briefly with Mr Robert Doe, but that was before Covid 19.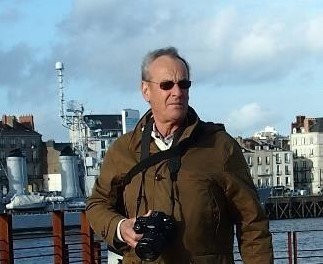 About Patrick Prouzet
Patrick Prouzet is Chairman of the French-Japanese Society of Oceanography since 2017 and member of the Europe wide conservation and science led organisation Sustainable Eel Group (SEG) since 2015. He has worked on the ecosystem approach at the scientific directorate of Ifremer and has been involved in the management of diadromous fish at the international level. Furthermore, he is an advisory member of the Commission for the Estuarine Environment and Diadromous Fish (CMEA), National Committee for Sea Fisheries and Marine Breeding (CNPMEM) and the National Committee for Professional Freshwater Fishing (CONAPPED). From 2013 to 2017, he was Honorary Research Director of the French Research Institute for Exploitation of the Sea, Ifremer, and is Knight of the Order of Maritime Merit. His numerous publications include two books published by Springer in 2019 and 2020, for which he was one of the editors: Oceanography Challenges to Future Earth – and Natural Impacts on our Seas Human and Evolution of Marine Coastal Ecosystems under the Pressure of Global Changes.