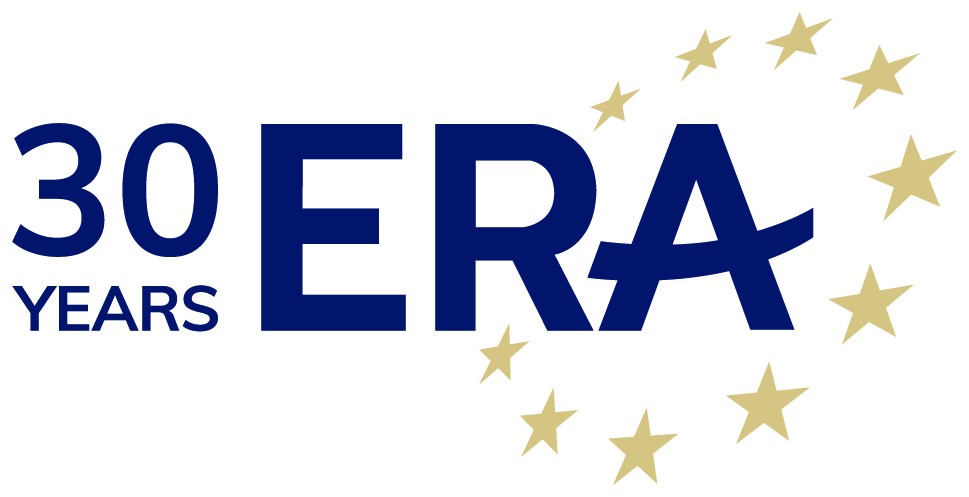 In honor of Europe Day 2022, John Coughlan, Director of Communications, Academy of European Law (ERA) explores the developments in European Law and the current challenges facing the EU today.
What is the focus of ERA's work? What are the short- and long-term goals of your work?
The Academy of European Law was established 30 years ago to provide training and a forum for debate on European law to all those practitioners who are called to apply it: from civil servants transposing legislation into national laws through lawyers in private practice using it to defend their clients' interests to judges ruling on its implementation in each Member State of the European Union.
The scope of ERA's work as a training institution is, on the one hand, very broad, as it is concerned with all the legal professions in a way that would be very unusual at national level. On the other hand, its focus is exclusively on European law and it does not pursue projects in other fields. European law has become so intertwined with national law in the EU that it is essential for ERA to work in close cooperation with national training institutions and the representative bodies of the legal professions. (ERA's former Director Wolfgang Heusel provides an overview of the diversity of national systems for the training of one of ERA's key target groups – the judiciary – in this recent article.)
Our short-term goal is to ensure that all practitioners of law in the European Union have access to the training they need to be able to apply European law correctly. The long-term impact of that will be a community of law based on mutual trust and common standards, in which the citizens of the EU can be assured that their rights will be respected in every Member State.
Providing a forum for debate among legal practitioners and with policymakers and academics on the development of European law is key to fostering that sense of community. The role of our quarterly journal ERA Forum is to share the best contributions from our conferences and seminars with a wider audience. The articles reflect the diversity of legal topics with a European dimension. Our authors come from all sectors of legal practice and academia. Each article provides a thought-provoking perspective on a specific issue of European law and helps readers to understand how the law is developing, what challenges it faces in implementation and in which direction it might be going in future.
Looking back at the development of European law, and as ERA celebrates 30 years, can you describe which moments define European sovereignty and what the future holds?
Sovereignty means that a polity has control over its own destiny. European sovereignty would mean that the European Union is sovereign, yet it is made up of Member States that are themselves sovereign. Europe can only be sovereign to the extent that its Member States agree to pool their sovereignty in certain areas and entrust the Institutions of the European Union to act on their behalf in their common sovereign interest.
That is why mutual trust between governments and peoples is such an essential foundation of the European project. Trust is based on a combination of good faith and shared norms, above all respect for fundamental rights and the rule of law. The key moments in the development of European sovereignty have been when the Member States decided that they have sufficient trust in one another to confer certain powers on the European Union – or indeed when the Court of Justice has ruled that such powers can only be exercised effectively if underlying principles such as the supremacy of European law are upheld.
Examples of such steps in just the last few years include the establishment of the European Public Prosecutor's Office (described in this article by Hans-Holger and Judith Herrnfeld), the introduction of a mechanism to safeguard the rule of law in the Member States (illustrated by the case of Romania in this article by Horatius Dumbrava) or the acceptance of the strongest standards of data protection anywhere in the world in the form of the GDPR (raising new issues addressed by Veronique Cimina in this article).
As for the future of European law, over the last year at ERA we have conducted a series of online public debates in the framework of the Conference on the Future of Europe: futureof.european.law. This article by Peter-Christian Müller-Graff provides an introduction to this historic consultation exercise.
Which measures must policymakers and the EU take to withstand constant threats and protect the lives and health of citizens, sustain the economy and preserve the environment?
So many of the challenges facing our societies today can only be met with concerted effort at European and indeed global level. Whether it be climate change, artificial intelligence, the Covid-19 pandemic or sanctions against governments that infringe human rights and international law – such as following the Russian invasion of Ukraine – we need political action combined with a sound legal framework.
European law serves citizens not only on such big issues but also in their daily lives, in areas such as work-life balance, gender equality, the rights of persons with disabilities, tackling cybercrime and ensuring fair business practices. On all these and many other issues you will find legal analysis from experts from across Europe and beyond in the pages of ERA Forum.
Browse the latest research on European Law on our Europe Day page. Looking to publish your next article? View the aims and scope of ERA here.
About the Deputy Director
John Coughlan has been Head of Public Relations at ERA since 2004 and Deputy Director and Director of Corporate Communications since 2008. Born in Aberystwyth, Wales, Coughlan graduated from the University of Oxford in 1999 with an M.A. in Modern Languages and Literature (French and German), and completed an M.A. in International Conflict Analysis at the Brussels School of International Studies (University of Kent) in 2004.

From 1999 to 2004, Coughlan was spokesman and advisor for the Commission of the Bishops' Conferences of the European Community in Brussels and editor of Europe Infos. He has had numerous articles published on European law, EU politics, religion and society.