One of Springer Nature's central commitments to the research community is to support efforts aimed at improving research and publication practices. Our goal is to enable and enhance the reproducibility of research and allow others to build upon published findings; promoting the development of rigorous high quality research. Our journals continue to have an active part in the community, developing partnerships and initiatives to address this - one such partnership is with Cancer Research UK (CRUK) supporting Registered Reports.
What is a registered report?
A registered report is an article format that is peer reviewed and registered before the work is performed and then again after its completion. When authors submit a Registered Report, the study's research question, proposed methods and protocols are evaluated before any data is collected, with the journal making a commitment to publish this study (should it be accepted), irrespective of the results. Since its inception in 2017, Nature Human Behaviour, has been considering Registered Reports. Additional journals have followed suit including Nature Communications from 2020, BMC Medicine, Scientific Reports from 2021 and, more recently Nature Methods and Communications Medicine from 2022.Following submission of a Registered Report, experts are asked to assess the importance of the research question and critically evaluate the planned study design for collection of the data, giving researchers the opportunity to amend their plan and adopt the most rigorous research design. As such, through extensive peer review of the research plan before commencing the study, the Registered Reports format further supports the publication of robust and reproducible science in the communities served. Because the methods are peer-reviewed ahead of the start of the project, the format helps prevent publication bias and mis-use of statistical analysis to support a particular conclusion.
A selection of Springer Nature journals are participating in a Registered Reports Funding Partnership with CRUK and supported by researchers at the University of Bristol. BMC Medicine, Communications Medicine, Nature Communications, Nature Human Behaviour, Nature Methods and Scientific Reports will be open to consider Registered Reports from recipients of CRUK's Project Awards, in early detection and diagnosis research and prevention and population research. We're delighted to support these particular communities in enhancing open research.
Forward looking relationship between funders, researchers, and publishers
Similar to Springer Nature, CRUK is committed to supporting quality and reproducible research . Under some traditional publishing routes it can be difficult to publish studies that report inconclusive or null results, culminating in a type of publication bias that can disproportionately favour studies with significant, exciting or unexpected outcomes. Registered Reports shift the recognition and reward systems, incentivising the study of important research questions and strong methodologies and enabling a better representation of the work carried out in the community.
Through this partnership with CRUK we aim to extend this commitment to the community. This partnership is an interesting pilot for us as we look to better explore how to support our research community with various article types to enable, drive and encourage a move to a more open and transparent way of conducting research, ensuring research is reusable, reproducible and enables the wider goals of open science.
A number of funders have already worked in this fashion with one publisher in the past and those were the object of a meta-research study led by the Tobacco and Alcohol Research Group from the University of Bristol. The study aimed to establish the benefits and hurdles of such a partnership and the meta research group is also involved in advising how to frame the current partnership, which goes one step beyond by involving journals from multiple publishers thereby offering a choice of publishing avenue to authors.
How does the partnership work?
On submission of a grant application to the Early Detection and Diagnosis Research, and Prevention and Population Research committees, applicants can opt into the Registered Reports pilot. If they're successful in their application they can then submit their Registered Report to one of 13 journals of their choice. Following peer review of the Registered Report the participating journal may offer to publish it in principle. The authors then collect their data and submit their final study to the same journal and following further peer review to ensure the peer-reviewed protocol was followed the final report will be published irrespective of the outcome of the study.
Community support
The format has already received support from the cognitive neuroscience, psychology, social science and epidemiology fields. These areas are a particularly good avenue for Registered Reports as they have a strong focus on hypothesis-driven research. The CRUK awards made in early detection and diagnosis research, and prevention and population research cover many of these research areas and more and are thus attractive areas for Registered Reports. We are very happy to consider Registered Reports from these awardees as part of the Registered Reports Funding Partnership and to support the reproducible and open reporting of research in these important fields.
Benefits for authors
As well as providing a benefit for the research community as a whole, Registered Reports are a particularly appealing option for researchers just embarking on an independent career. They receive detailed feedback on their protocol and study plans before starting, helping them understand what reviewers expect from their study. The peer review of a Registered Report can also help save time and resources as potential flaws are identified ahead of substantial investment in carrying out the research. Once the Registered Report version of the protocol is approved it largely guarantees a publication on completion of the study. That security of finding a home for a study may relieve the pressure to publish when a researcher is getting started in leading a group and should avoid multiple rounds of revisions once the study is completed.
Next steps
The Early Detection and Diagnosis Research and Prevention and Population Research Project Award schemes are open for applications until the 22nd of June 2022, with final decisions made on the awards in winter 2022 of this year. Further questions at this stage can be directed to CRUK - policies@cancer.org.uk. The participating Springer Nature journals are looking forward to receiving the submission of Registered Reports from the awardees, reaffirming our commitment to supporting rigour and transparency in the publication process.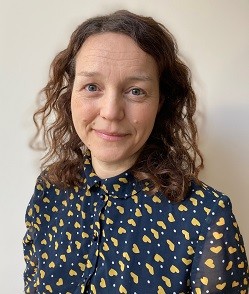 About Katie Ridd
Katie is the cancer Team Manager and Senior Editor at Nature Communications, where she leads a team of editors handling cancer content for the journal. Katie has a PhD in in vitro toxicology and carried out two postdoctoral research positions studying skin cancer before moving to an editorial career at Nature Protocols in 2008. Katie joined Nature Communications in 2009.