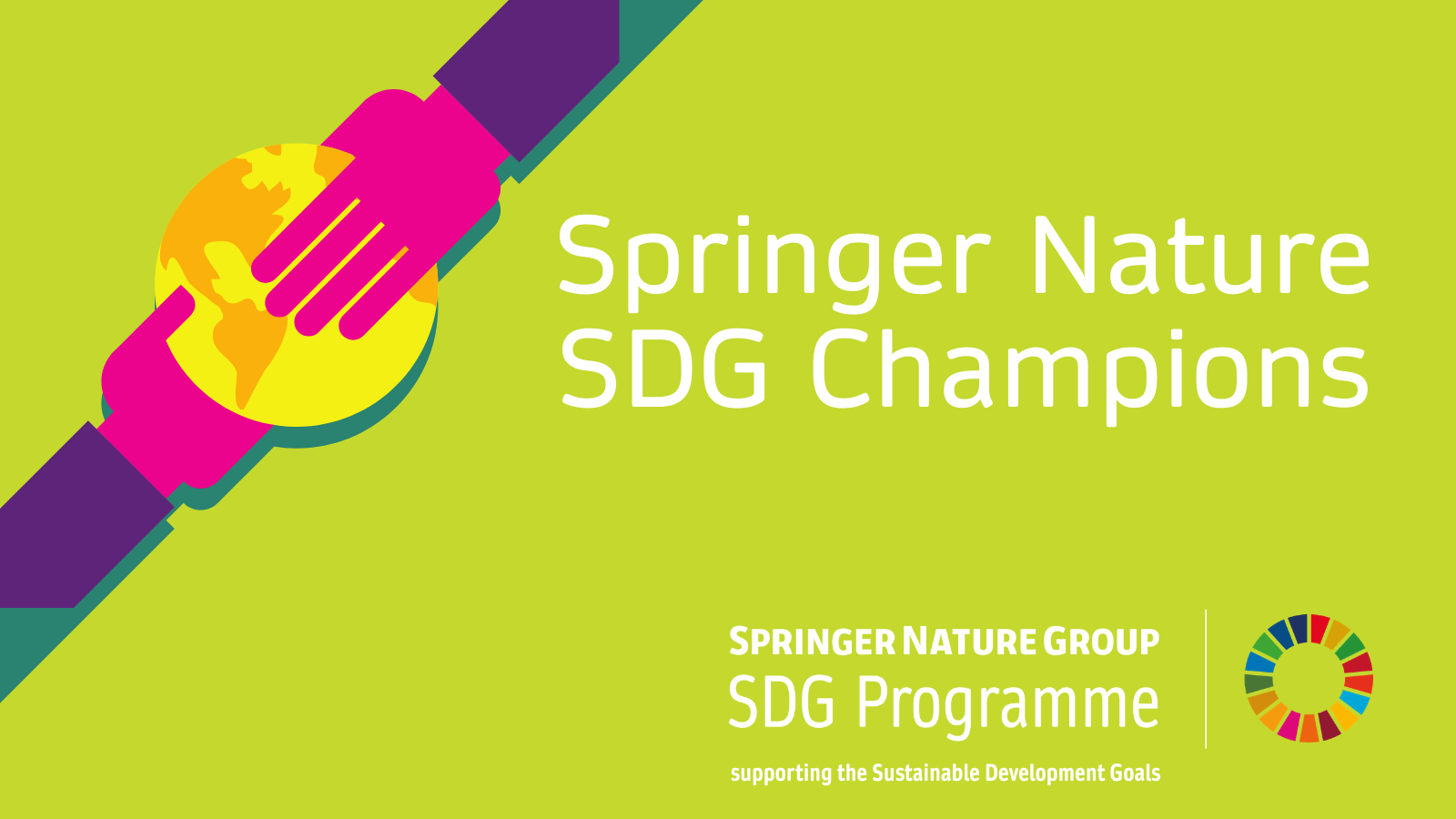 One of the most noteworthy highlights in the Springer Nature Group's 2020 Sustainable Business Report is that 2020 is the year that Springer Nature became carbon neutral. We are committed to continuing to work to reduce the wider environmental impact of our publishing and we want to highlight our employees' commitment to addressing the Sustainable Development Goals as well.
In this new series we're sharing the thoughts, opinions, and contributions of Springer Nature staff who are members of our 'SDG Champions' network. First up is our Executive Director for Social Sciences, Tamsine O'Riordan, who shares why she became involved with the SN SDG Programme.
What is your role at Springer Nature?
I am the Editorial Director for Social Science books for the Palgrave Macmillan imprint.
Why did you become an SDG champion at Springer Nature?
I work in scholarly publishing because I have a deep belief in the importance of the dissemination of knowledge. As a publisher of our scale and breadth we have a responsibility to put the knowledge that we're given stewardship of to its best effect and the SDGs have to be underpinned by research.
Which SDG most resonates with you, personally?
SDG 10: Reduced Inequalities . That's not to say I don't believe the others to be important but for someone with an interest in how people and groups of people behave I see the roots of so many of the goals, for example climate change and energy use, in the deep-grained inequalities that exist across global societies.
How do you think a publisher like Springer Nature can make a difference to the Sustainable Development Goals?
By finding ways to amplify the content we're privileged to publish and ensure that in an atmosphere of "post-truth" expertise and research sits in the middle of the SDGs, and support interdisciplinary approaches that will become increasingly essential to find solutions to some of the biggest global challenges.
Tell us about someone from outside Springer Nature who inspires you by their work to address the world's largest challenges.
This is really tricky, we get to work with some incredible thinkers across our publishing programmes. I am excited by a resurgence of focus on intersections of race, gender and class that will help to unpick how we react to these challenges, and have recently been particularly enjoying reading Reni Eddo-Lodge and Sam Friedman and Daniel Laurison's work on The Class Ceiling.
Explore highlights from Springer Nature's 2020 Sustainable Business Report