Open approaches benefit the whole scientific and research community, speeding up scientific progress, increasing collaboration, and in turn helping to solve real-world problems, fostering economic growth, and increasing the public's appreciation of research. At Springer Nature we strongly support Gold OA, enabling authors to make their final published article, book or chapter immediately available on publication with maximum options for sharing and reuse.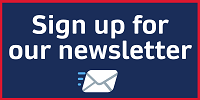 Here's why choosing immediate Gold open access is good for you as an author:
1. Anyone can read your work
When we ask authors what motivates them to publish in a particular journal, they tell us that they want to ensure wide readership of their work. Publishing Gold OA has been shown to dramatically increase readership, with an average of four times more downloads of OA articles in our hybrid journals compared to non-OA articles. We found seven times more downloads for OA books, compared with non-OA. OA makes a journal article, book or chapter available to anyone with an internet connection, anywhere in the world, easily discoverable from the publisher platform. This includes researchers working away from their institution, individual researchers not affiliated with an institution, or at institutions with limited access.
By publishing OA, authors can reach not only researchers in their own field but beyond, to related fields of research and more widely to educators, policy makers, healthcare professionals, industry, and the general public. Increased access to research can have a direct impact on public policy, increasing the possibility of using your research in new and innovative ways.
2. Impact and attention
With greater readership, we also see increased citations and online attention for OA content. A number of reports have shown that OA articles and books are cited more often than those that are only available to subscribers. We found OA articles in our hybrid journals were cited 1.6 times more on average compared with non-OA articles. We also found OA articles attracted higher online attention, including on social media, news mentions, and policy documents. For our hybrid journals this was 2.5 times higher for OA articles compared to non-OA. This helps you to demonstrate the significance of your work, and may help you to secure future funding or progress in your career.
3. Faster impact
Thanks to the increased visibility and accessibility of OA, we also see downloads and citations for OA content much earlier than for non-OA. This speeds up scientific progress, and helps to advance discovery. The benefits of faster sharing with immediate Gold OA has been particularly apparent during the COVID-19 pandemic, but this speed also has significant benefits for all sustainable development challenges, from public health to climate change. We recently published our 1000th OA book, Health of People Health of Planet and Our Responsibility which achieved more than 140,000 downloads in the first two months of publication.
4. Wider collaboration
Through open research and open data, researchers are collaborating on an international scale, often fostering greater dialogue across discipline boundaries — helping to find novel approaches to global grand challenges. Importantly, our Gold OA publications can be bi-directionally linked to any associated open research files, including datasets or code. This enables the work to have much greater role in ensuring the reproducibility of research, and in enabling others to build on the work.
5. You retain copyright for your work
We use a CC BY license for all our Gold OA publications. This is a public copyright license, which enables maximum reuse of your content whilst ensuring you gain credit. You retain copyright, whilst allowing others to use, distribute and build upon your research.
Springer Nature is the world's largest OA publisher. We published over 100,000 OA articles in 2019 alone. 30% of all content published by Springer Nature is OA with around 600 fully OA journals and about 2,200 journals with an OA option to choose from.
Discover our open access options and find out how to make your next article immediately OA.
About the Author
Mithu Lucraft has worked in academic publishing since 2004. A passion for storytelling combined with a lasting commitment to scholarly communications has led her through a variety of Marketing and Communications roles, including at Oxford University Press, Sage Publishing and Palgrave Macmillan. At Springer Nature she is responsible for promoting open books and research data services; institutional engagement with open research; as well as wider researcher content engagement strategy.