This week is Love Data Week, which aims to raise awareness and build a community to engage on topics related to research data. This year's theme is Data: Delivering a Better Future.
To mark Love Data Week, we've asked experts in data and data sharing to answer this vital question: How can data deliver a better future?
Written by Isabel Roth, Research Data, Springer Nature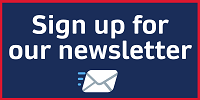 How can data deliver a better future?
"The COVID-19 pandemic has shown the value of open, interoperable and reusable data. Whether it is the development of new therapies or tracking success in public health initiatives, imagine what we could achieve if the collective intellectual might of the global research community was harnessed through open and FAIR data!"
- Annalisa Montesanti PhD, Programme Manager – Health Research Careers, Health Research Board Ireland (HRB)
"Data is an invaluable resource. Opening up data in a safe and secure way to bright minds from around the world enables it to be accessed, combined and re-used to gain vital new insights and help address the most urgent global challenges for health and humankind."
- David Carr, Programme Manager – Open Research, The Wellcome Trust
"Good science is good data. The COVID-19 pandemic has shone a spotlight on the research supporting decision making, and on its foundations: data. We've seen huge achievements and notable scandals. If one outcome is more of us asking to see the data, we're a step closer to better science and a better future."
- Graham Smith, Senior Research Data Editor, Springer Nature
"Data are vital for fulfilling the promise of personalized medicine. As observed genome variants and resultant phenotypes are catalogued and made openly available, researchers are using these data to find the drugs which will be most effective to treat cancer, rare diseases and other genetic conditions. Bringing together data from all across the world has been vital to demonstrate the impact of human activity on the global climate. Ensuring research data remain accessible to policy-makers across the world, to support the difficult decisions that need to be made, to keep the planet habitable for future generations. The COVID-19 pandemic has clearly demonstrated the need for good science communication. Citizen facing dashboards and talented data journalists have been key in helping to bring out primary research data from the scholarly literature, into the domain of citizens trying to keep themselves and their families safe and well."
- Varsha Khodiyar, Data Curation Manager, Springer Nature
"Too preliminary' or 'failed experiment' are just two reasons why data go unpublished. We may not see the bigger picture yet, but there is value in all data and each piece will help us solve a puzzle. It is one step towards a more open, collaborative and sustainable future."
- Tamara Hughes, Senior Editor, BMC series
"Although humanities scholars have been slower than scientists to embrace open data sharing, this has started to change through encouraging initiatives like the ALLEA's Sustainable and FAIR Data Sharing in the Humanities report.

Data sharing in the humanities is not only beneficial to scholarship, but also to scientific and technological advances: for example as AI increasingly intersects with public life there have been calls for humanities scholars and ethicists to help shape this research and its impacts. We are just beginning to see how increasingly open humanities data sharing can improve our lives."
- Rebecca Grant, Research Data Manager, Springer Nature
Sharing research data: what publishers want authors to know - sign up now
In this recorded session, Dr Rebecca Grant, Research Data Manager at Springer Nature, provides an introduction to good practice in research data sharing, describing the drivers and relevant policies, benefits to researchers, and tips and guidance for getting started.
Click here to sign-up for the times below:
Thursday 11 February | 08:00- 08:45 UTC
Thursday 11 February | 14:00- 14:45 UTC
This is a recorded webinar. If you attend the webinar at the specified time, you will be able to type questions in the chat box, at any time during the session. We will answer your question within 3 working days. If you are not able to attend at the specified time, simply sign up for the webinar, and we will send you the recording so you can catch up when it's convenient.
Insights from research funders - watch on demand
Find out about the benefits of sharing your research data, and how your funder can support you. Discover Better Research Through Better Data Live, a series of virtual events for researchers. You will learn how funders including the Wellcome Trust, NIH and the European Commission are helping researchers to manage and share their data.
Watch now on our Research Data Community.
Keep up with the latest on data sharing
Join the conversation and keep up with the latest insights on data sharing, on our Research Data Community. The community is a space for those working with research data to discuss ideas, find support, and share best practice.
About Isabel Roth
Isabel Roth is a Senior Marketing Manager, Research Data, at Springer Nature.