So, you've written a book proposal; you've come up with a detailed table of contents, you've endlessly searched the internet to find comparable books, and you've narrowed down your audience. There's been some back and forth, but now the editor you've been talking to is happy, and you get that email: "Great! I think this is ready to move forward to peer review now."
Your heart clenches; you've published a few journal articles, so you've been through this process before. The months of waiting and waiting, and then after all that, the dreaded Reviewer 2 comments. It feels a little bit like a root canal.
Fear not! You can expect the book proposal process to work a little differently.
Written by Judith Newlin, Editor, Springer
Finding Reviewers
To start with, a book proposal review generally only takes a few weeks. Your editor will likely secure between 1 and 4 reviewer responses, and will often give them a brief questionnaire to guide their answers. It's helpful to editors when proposal authors include a few ideas for potential peer reviewers – respected academics that work in the same area of research. You don't need to know them personally, and since most peer review is done anonymously, you don't need to contact them yourself. Most editors will do some of their own research as well, but your recommendations are a great jumping-off point, and a good indicator of who you think is a part of the audience for your book.
Questions to ask yourself (and others!)
The purpose of peer review is to assess whether the content seems a good fit the needs of the audience – be that fellow researchers, students, or even professionals. Have you left anything out? Do you spend too much time on the methods and not enough on the results? If you're proposing an edited collection, do you have a diverse range of expert voices in mind? Sometimes, this is the moment at which it becomes clear that a project isn't the right fit for the editors or the publisher's expectations; most of the time, this is the step that confirms that the project is right to publish, leading the editor to propose the book to the editorial board.
Taking feedback
So, reviews in hand, what's your next step? Take some time to read through and understand the reviewer comments. It's tempting to assume that they just fundamentally misunderstood your intention – after all, you're the expert at your book's topic! But those misunderstandings can be a good indication of where your proposal could be clearer, where you need to include an introductory chapter or further background, where there is room for additional discussion or research. After all, neither you nor your editor want to publish just any book – you want to publish the book that someone else needs.
Don't worry if you get asked to make revisions; this is a normal part of the process. Reviewer feedback is used to further develop the proposed content, and makes it a crucial step to ensure everyone is on the same page before the writing process begins. In the same way that peer review is crucial to ensuring the quality of a journal article, peer review or a book proposal adds status to a scholarly work; it makes it stronger, and helps ensure the final product is something we can all stand behind.
Get Excited
So be brave, get excited, and maybe find a good thriller or beach romance to fill the weeks of waiting while your editor secures peer review. After all, once that book proposal is under contract, the busy writing period begins![LF1]
About Judith Newlin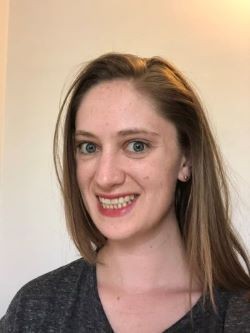 Judith Newlin is a Springer editor based in the New York City office, where she manages a global list of Criminology, Forensic Psychology, and Industrial and Organizational Psychology titles. Always looking for exciting new book proposals in these diverse subject areas, she's a firm believer in the power of peer review to help develop a project to its full potential.