In honour of International Women's Day (March 8th), we take the opportunity to explore how innovation and technology has contributed in advancing gender equality and draw helpful lessons from the career journeys of successful scientists. In this interview, Dr Kiana Aran and Dawn Barry, share their stories and how they are supporting the next generation of STEM professionals.
Can you share a little bit about your youth, and educational and professional journeys in science, and what inspired you to start your careers?
Kiana: Education's significance was impressed upon me from a young age, growing up in Iran with both my parents being educators who insisted I receive an uninterrupted and high-quality education. My interests in art, math, and science drove me to pursue a major in electrical engineering in college, despite having a strong artistic inclination. After arriving in the US and continuing my studies in electrical engineering, I excelled in my courses but felt uncertain about my path. I desired daily exposure to imaginative and creative problem-solving that could lead to the resolution of real-world issues. This realization led me to change direction and continue my doctoral training in Biomedical Engineering, and my post-doctoral training in Bioengineering,. My career enables me to use my artistic mind to envision solutions to problems and push the boundaries of science and technology by freely drawing on my imagination. I believe that while knowledge has limits, there are no limits to one's imagination, which is key to making the impossible possible.
Dawn: My love of science and nature began in my childhood in Berlin, Connecticut – where I was surrounded by gardens and animals and encouraging parents. Perhaps I got this from my father who was a carpenter, but I have always been curious to understand the "blueprint" for living things and what that information can help predict. These interests eventually led to an undergraduate degree in biology and an MBA. These degrees gave me the toolkit to execute on my passion to make science, research, and discovery more accessible and representative of different types of people. At this stage in my professional journey, I'm focused on bridging collectives of people with researchers through socially responsible health data sharing.
This year's theme for International Women's Day is "DigitALL: Innovation and technology for gender equality". Can you tell us how your work is aligned with this?
Kiana: My work in developing digital diagnostics platforms can help advance gender equality by improving health access for women and girls for remote monitoring of health conditions, particularly in low-income areas where healthcare infrastructure is limited. This will help ensure that women receive timely and effective medical care, which can contribute to better health outcomes and quality of life. In addition, digital diagnostics and digital biosensing platforms can help in tracking reproductive systems which can empower women to make informed decisions about family planning, which is critical for achieving gender equality.
Dawn: Many marginalized groups are underrepresented in scientific research and discovery, and especially in data sets used for health research. As a result, people living with diseases often feel that researchers are not asking the right questions and researchers can feel that they lack sufficient data which accurately captures the wide experiences, of people living with a disease. It became clear that there was a need to support individuals to become more directly involved in research and discovery. At Luna, we are focused on empowering groups to gather a wide range of data -- health records, lived experience, disease history, genomics, and more -- to advance research that addresses their unique health needs.
What inspires you to support the next generation of STEM professionals, especially women?
Kiana: As someone who has faced and overcome various challenges in my personal and professional life, I am inspired to help women and girls identify their interests and provide them with opportunities to foster their career goals and ambitions. I believe that by empowering and supporting women in STEM, we can break down barriers and create a more inclusive and diverse workforce.
I am actively engaged in promoting and encouraging women in STEM at all levels of education and experience. I lead a summer program for undergraduate, graduate, and postgraduate students, providing them with hands-on research experience and mentorship opportunities. Additionally, I provide support and mentorship to my laboratory staff, with a particular focus on promoting and supporting women in STEM.
In recognition of my contributions to the science, I was honoured to receive the 2021 Nature Research Award for Scientific Achievement. To further support women in STEM, I founded the Aran Nebula Foundation, which is dedicated to advancing women's education and careers in STEM. Through this foundation, I aim to create a network of support, mentorship, and resources to help women overcome barriers and achieve their career goals in STEM.
Dawn: Building off my own experiences and love of science, I have been a longtime advocate for women's professional advancements in STEM. I want to ensure that young girls are aware of how their early interests can lead to a remarkable and meaningful career in science. I want young women to be able to see and learn from historical and modern female role models and mentors in STEM and to ensure that nothing stands in their way - especially the misperception that science isn't a career for women.
About the Authors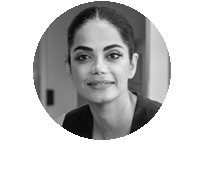 Dr. Kiana Aran is an associate professor of bioengineering at Keck Institute, as well as cofounder and chief scientific officer at cardeabio a Biotechnology company developing Bio-integrated electronic chips for precision medicine. She is also the cofounder of CRISPR QC, a biotechnology company that develops analytical tools for CRISPR. She is a pioneer of combining CRISPR with modern electronics. Dr. Aran received her PhD in Biomedical Engineering at Rutgers University and continued her postdoctoral studies in bioengineering at UC Berkeley. Her scientific efforts in in developing the next generation of electronic biosensors for precision medicine have been recognized within the scientific community by the Clinical OMICs 10 under 40 Award, Athena Pinnacle Award in Life Sciences, NSF Career award, Nature Research Awards for Inspiring Women in Science: Scientific Achievement Category's Overall Winner in 2021 and Distinguished Engineering Medal of Excellence from Rutgers University in 2022.
Dawn Barry is a veteran of the biotech industry and an advocate for girls and women in STEM professions. Her current company, Luna, has received numerous awards from notable institutions including the Word Economic Forum and Fast Company for redesigning the biomedical research model by bridging collectives of people with researchers through socially responsible health data sharing. Dawn was an early employee of Genaissance Pharmaceuticals, one of the first genomics startups focused on individualized medicine and DNA-based diagnostic testing in the late 1990s. She then spent 12 years helping build Illumina, where she ultimately served as the Vice President of Applied Genomics and led pioneering teams in precision medicine, translational genomics, population genomics, and clinical screening, among others. Dawn holds a Bachelor's degree in Biology from the University of Vermont and an MBA from the University of Connecticut School of Business.