In honor of Women's Equality Day and to celebrate 100 years of the 19th Amendment, Senior Editor, Applied Sciences, Mary James interviewed author Jill S. Tietjen, Series Editor of our Women in Engineering and Science book series, about American women and their long fight for political rights and representation as part of the Springer Nature Women global network. Listen to her talk, 'Failure is Impossible: The Legacy of Susan B. Anthony and the Suffragists,' plus read some further thoughts Jill has for women in science below.
What are some obstacles/pushback that you've faced in your career as a scientist and/or in your efforts at the forefront of the women in STEM movement?
Almost always being the only woman or one of a tiny minority is what I view as the biggest obstacle. I overcame the first obstacle – not being advised to pursue an engineering education – I figured that out my first semester in college and entered the engineering school. The fact that I wasn't encouraged to pursue an engineering education has driven me to advise and inform and recruit young women – and men – to engineering. After being the only woman on the board of directors of Merrick & Company, I am proud to report that there are now three women board members including me.
As the only woman on the board of directors of Georgia Transmission Corporation, I regularly meet with the women in the company (and the affiliated companies) to demonstrate to them the possibilities in their lives and careers. The good news for me is that I was so different growing up – acceptance and embracing of my difference has enabled me to thrive as one of the few or the only.
Who are some mentors that you've had in your life?
As an electrical engineer, most of the mentors in my career have been men. My first boss and his boss (at Duke Power Company) both encouraged me and provided me with opportunities. In my next job, two men in the marketing department made sure that I received the proper career direction and advice. My next boss (at Stone & Webster) made sure I participated in the trade association – of which I became the first woman board member and first woman president. My colleagues in the Society of Women Engineers serve as friends, supporters, and mentors. All along the way, people advocated for me and encouraged me. I am thankful. That is why I actively mentor today.
What would you tell a young woman who is considering STEM as a career path?
As an advocate for women worldwide, I would first tell her that the keys to personal success are passion, determination and persistence. I would tell her that women can and should be doing everything. That regardless of what career or life path she takes, she will meet resistance in her life as she pursues her goals and dreams – and that she can find a way around, over, under or through that resistance. Don't let anyone stop you. The world needs all the talented, committed, dedicated women leaders that it can find.
My STEM career path has brought me satisfaction – knowing that my job is to KEEP THE LIGHTS ON. When I fly at night and look down and see the lights on – I know that I had a hand in that infrastructure miracle. A STEM career can be very rewarding, very worthwhile for the world and humanity, and reasonably lucrative. I do believe that STEM careers provide tremendous value and help make the world a better place.
How does someone get involved with the Springer Women in Engineering and Science series?
As the series editor, I am primarily looking for women who are interested in serving as volume editors. The responsibility of a volume editor is to first select a topic within engineering or science including mathematics and computer science, engineering, physical sciences, life sciences and social sciences. Then she recruits a minimum of 10-12 chapter authors to write chapters within her selected topic area. I work with the volume editors to verify that the topic will be of interest to Springer for publication and then through the proposal process.
After the book proposal is submitted and approved, the volume editor signs a contract with Springer. Completed book drafts are generally due to Springer 12-18 months after contract signing. Eleven books have been published in the series to date. More are under contract and a number of potential volume editors are in the process of drafting proposals. I would be delighted to hear from anyone who wants to edit a volume at jill.s.tietjen@gmail.com or through my LinkedIn profile.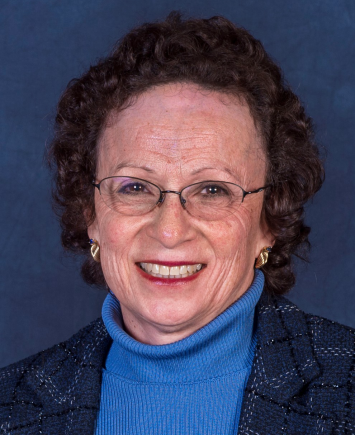 About Jill S. Tietjen:
Jill Tietjen is the President and CEO of Technically Speaking, Inc. An electrical engineer, she has spent more than 40 years in the electric utility industry where she provided planning consulting services to electric utilities and organizations comprising the electric utility industry and served as an expert witness before public utility commissions and other government agencies. In 2015, she served as the CEO of the National Women's Hall of Fame, based in Seneca Falls, New York (the birthplace of women's rights). Today, she is a worldwide advocate for telling women's stories and writing women into history.
An author and national speaker, Tietjen is the co-author of the award-winning and bestselling books Her Story: A Timeline of the Women Who Changed America and Hollywood: Her Story, An Illustrated History of Women and the Movies. Her introduction to engineering textbook, Keys to Engineering Success, was published by Prentice Hall in 2001. Previously (as Jill S. Baylor), she was a contributing author to the 1995 book She Does Math! Tietjen is the co-author of the Setting the Record Straight series of which three volumes have been published. Her book, Inspiring Women of the National Women's Hall of Fame, was published in 2015.
Her ebook for the Institute of Electrical and Electronics Engineers' Women in Engineering series titled Recognizing and Taking Advantage of Opportunities was published in 2016. She is the series editor for Springer's Women in Engineering and Science series and wrote the inaugural volume (published in 2016), Engineering Women: Re-visioning Women's Scientific Achievements and Impacts. Jill has written chapters for other volumes in the series as well. She blogged for The Huffington Post from 2014-2018.
Tietjen graduated from the University of Virginia (Tau Beta Pi, Virginia Alpha) with a B.S. in Applied Mathematics (minor in Electrical Engineering) and received her M.B.A. from the University of North Carolina – Charlotte. She is a registered professional engineer in Colorado.