Written by Sorrel Bunting, Head of Communities and Engagement at Springer Nature
The 14-18th of February 2022 marks Love Data Week – an international event to celebrate data and raise awareness of the importance of effective data management. At Springer Nature we want to play our part in providing credit and solutions to encourage researchers to share data. Read on to hear some of the guidance and tips from our Research Data team, shared through the Springer Nature Research Data Community.
What are research data?
Research data refers to the data and files that are generated through a research project or study, as well as that which contributes to a publication. This could be in the form of spreadsheets, written documents, images, or video or audio files.
Why is sharing research data important?
Research data are a valuable source of knowledge which, when shared, others can learn from. Without sharing your research data, others will not be able to learn as much from or build upon your work, and the chance for exciting advancements may be lost. Sharing your data is also an effective way to help others find and cite your work. Articles with shared data are also perceived as more reliable, and enjoy a roughly 25% citation boost.
In many cases, funders or institutions also have requirements for sharing research data, so it's important to know what requirements apply to you and your research data.
How can Springer Nature support me?
Springer Nature is committed to supporting researchers in sharing and citing research data. Springer Nature's dedicated Research Data Team has shared a number of tips through our growing Research Data Community, and here we share just a few of them with you:
If you're including or mentioning any external data sets in your manuscript, it is important to record and acknowledge them. Data citations are a formal way to do this. You may have questions about how or when you should cite data. In a post for the Research Data Community, the Research Data Team answers some common questions about data citation, as well as looking at how data citations should be formatted. Take a look at the guidance now:
Explore the basics of data citation.
Dealing with sensitive data
Whilst many are encouraged to share their research data, working with sensitive data can lead to additional questions and important considerations when sharing your data. It's important that data is processed and shared appropriately. Tristan Matthews explores the nature of sensitive data, and how data can be desensitised:
Find out more about processing and sharing sensitive data.
Understanding and using data articles
We may be familiar with research articles, but what are data articles?
Data articles are scientific publications based on describing a dataset, to facilitate their use by other research teams around the world. They play an important role in allowing other teams to reproduce and verify research. If you are considering using or creating a data article, you can find out more about them in the Research Data Community:
Read an introduction to data articles.
In addition to sharing information about data sets through a data citation, it's also important that researchers share data to support conclusions made in research articles. Most journals will recommend or require authors to share the data that underpins the article. But how? To help you, the Research Data Team have brought together a number of tips and tricks on writing an effective Data Availability Statement:
Explore tips on writing a great Data Availability Statement.
What can you do if your research doesn't generate any data? It's likely that data has, in fact, played an important role in allowing you to reach a conclusion, so there may in fact be data that underlies your article and work; this may have simply been overlooked, or your work may be building on data sets collected and shared by others. The Research Data team have a number of suggestions to help you identify, recognise and cite the relevant data in these scenarios:
Find out more about what to do when your article lacks data.
We hope these Community blog posts help to celebrate and recognise the importance of research data, as well as providing support in using and citing data. If you're looking to keep up to date with the latest research data news, best practice, and guidance, be sure to join the Springer Nature Research Data Community during today!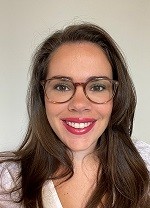 About the Author
Sorrel is Head of Communities and Engagement at Springer Nature, and is based in London. Her main focus is providing opportunities for researchers to engage and share their work with different audiences, including through the Nature Portfolio and Springer Nature Communities.