This year, we are celebrating open access week by talking to a number of researchers who have chosen to publish their work openly. We are discussing the reasons behind their choice, and the benefits they have seen for their research and career, and the role that institutions as well as Transformative Agreements can have in assisting with funding. In this interview, Dr. Michael Furlong, Distinguished Professor Emeritus of School Psychology at the University of California, shares his thoughts on publishing open access.
This year's OA week theme is "It Matters How We Open Knowledge: Building Structural Equity." What role do you see for OA in addressing equity and inclusion?
Publishing manuscripts in an open access format is critically important, particularly for colleagues in under-resourced countries who are growing the social science research in their countries. These individuals often do not have access to publications in restrictive journals that have exorbitant reprint costs. It's kind of staggering to think that they click online and see an article they are interested in and see that they can purchase it for $40 or $50. This is restrictive, and it limits the dissemination of necessary research worldwide.
Please tell us more about your research and why you chose to publish your research Gold OA.
The research at the International Center for School Based Youth Development at the University of California Santa Barbara centers around Project Covitality. This research endeavor develops valid and reliable instruments to measure students' social and emotional well-being, particularly school-based mental health services. Our measures are used extensively throughout California as part of an annual California healthy students survey.
The Springer Journal of Well-Being Assessment provided a perfect context for publishing a paper that evaluated the psychometric properties of the Social Emotional Health Survey Secondary. We submitted it to the journal, not intending to publish it as an open access article. But when we had the good fortune to have the paper accepted, this was an option that was presented. Within the University of California system, access to funding resources helped us select this option. I will always choose open access as the publication option because it makes the work available to researchers and students without barriers.
What has been the impact of publishing your work via open access? Has publishing OA affected the reach/reception of your research among colleagues, other disciplines, or non-academics?
My sense is that I don't think that open access alone has expanded the reach of our UCSB research to colleagues. We made a concerted effort to communicate information about our research to colleagues and cast a broad communication net. We had cultivated professional relationships with colleagues in various countries who were revising and adapting our social emotional health measures for use in their national context. (Australia, India, China, Korea, Japan, Vietnam, Mexico, Chile, Spain, Greece, Turkey, Iran, Italy, Slovakia, The Netherlands, the United Kingdom). However, now that we are increasingly using open access articles, it dramatically facilitates communication among international groups of researchers.
Concerning communication with other disciplines and non-academics, I sense that open access alone does not facilitate communication for those communities. I have found that we must share information with entities expressly set up to translate research into stories and formulations that can be disseminated in a non-academic context. I have seen successful translations of our UCSB research by the Center for Greater Good at the University of California Berkeley into readily consumable formats by school educators and parents. Researchers publishing in open access need to partner with other venues to effectively disseminate research information if it impacts non-academic communities.
Do you feel that OA options and benefits are understood well in your discipline? What are the OA publishing barriers/challenges specific to your discipline?
My sense is that within my social science discipline, the options and benefits for open access publishing are reasonably well understood. As we enter the open access publishing era, my colleagues are considering and addressing whether the venues in which they published have the ranking needed for their university personnel review committees. I will say that I think that the journal impact factor is overrated. However, the personnel review process in some institutions, particularly internationally, requires faculty to publish in journals that have an established impact factor. Suppose an open access journal does not have an impact factor yet established. In that case, many colleagues worldwide will not publish in them because they will not even be counted as a publication in their tenure-review process. Again I don't endorse this approach, but this is a reality and a barrier to some people publishing in open access journals. The other issue and barrier, quite frankly, is just cost. This is what I would look at. I would look at a journal and say, well, I would like to publish an open access article there, but it is cost-prohibitive. An issue with OA is that the Stanfords and Harvards of the world will have funds but most institutions worldwide do not have access to funds.
In some instances, the open access fee can be high, and researchers might not always have OA funds available unless their institution supports it. However, this raises equity issues because researchers at high-resource institutions will have more opportunities to publish OA articles than researchers at under-resourced institutions. If one goal of OA is to make scientific research widely available, we need to take care that publication fees do not become a significant barrier to publishing quality research. This, unfortunately, opens up the reality that some individuals have established vast open access publishing networks. These journals have very high publication costs with the temptation of providing quick review and publication cycles. These journals aren't associated with any particular professional organization or entity. Still, they have been established primarily to take advantage of the open access market. One potential danger is that the world is flooded with scientific articles that haven't undergone a rigorous peer-review process.

Tell us about your experience publishing open access under the University of California Transformative Agreement with Springer Nature. What were the key benefits?
The agreement between the University of California and Springer Nature enabled me to select open access to publish the journal article. At this time, the University of California asked faculty to cover costs associated with journals if they had funds available. The University of California is now covering the cost. If that had not been the case, I would not have been able to publish an open access article.
What would be your advice to others thinking of publishing OA?
A practical implication is that researchers need to evaluate budgets when developing grant proposals and include costs associated with publishing articles generated by the project. This is not entirely unexpected. For instance, the U.S. Institute of Education Sciences requires our UCSB group to post anything we publish in the open-access ERIC information system. Researchers need to budget for reasonable open access publishing costs. This would address concerns about copyright while disseminating scientific findings. It is in our UCSB research aims to foster the flourishing mental health of students throughout the world.
Dr. Michael Furlong's article was published OA under the University of California agreement with Springer Nature. This agreement means authors affiliated with the University of California (UC) can publish OA in our journals with funding support from the UC libraries.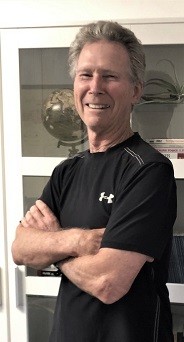 About Dr. Michael Furlong
Michael Furlong, Ph.D., is a Distinguished Professor Emeritus of School Psychology and holds the 2021-2022 UCSB Edward A. Dickson Emeritus Professorship at the University of California Santa Barbara. He co-edited the Handbook of Positive Psychology in Schools (2009, 2014, 2022) and currently serves as an Associate Editor of Educational and Developmental Psychology. He collaborates with colleagues on Project Covitality, supporting schools' efforts to foster all students' social-emotional development.