This is the second part in our blog series looking at the value that publishers add for open access book authors (find part 1 here, which looks at quality assurance, the editorial process and publisher prestige).
How publishers help your open access book go further
If you publish an open access book through an academic publisher or press, you will have access to more services, distribution channels and marketing support than if you were to self-publish.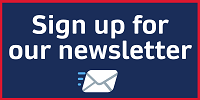 At Springer Nature, our open access books all have their own International Standard Book Number (ISBN) for both the eBook and the print copy enabling readers to buy the book, as well as a Digital Object Identifier (DOI) on a book and chapter level. DOIs are persistent interoperable identifiers used on digital networks, which support the discovery, sale and analysis of your book and chapters.
In addition to print, our open access books are available online as HTML, PDF and ePub from our publishing platform SpringerLink, and through other platforms and indexers we partner with such as Google Books. MOBI is also available through Amazon. This variety of formats removes barriers by allowing readers to read your work on any device.
Dissemination, discoverability and preservation
We know that open access book authors want to reach a wider and broader audience, so dissemination and discoverability are crucial in getting your work out there and making it easier to find.
Some publishers host publications on their own platforms. Springer Nature's publishing platform, SpringerLink, receives 10 million unique visitors per month, guaranteeing a wide audience for your work.
In addition to SpringerLink, we work with partners such as Web of Science, Scopus and the OAPEN Library, plus all of our open access books are listed in the Directory of Open Access Books (DOAB) and, where appropriate, PubMed's NCBI Bookshelf. Inclusion on these sites enhances the visibility and discoverability of your open access book.
Our open access books are also automatically included in our eBook Collections at no additional charge to ensure maximum distribution. Our existing relationship with libraries and booksellers means that your open access book will reach our millions of customers around the world.
By assigning a CC licence, this gives readers a clear indication of how they can use your book. Read our blog to find out what this means in practice.
We endeavour to ensure that all content remains accessible and usable to our readers, regardless of media failure and technological change. As such, we work with digital preservation organisations such as CLOCKSS and Portico to ensure the long-term survival of web-based scholarly publications for the benefit of the global research community.
Marketing and impact
Perhaps one of the most highly valued services that a publisher can provide is the marketing and promotion of your work. However, not all open access book publishers include marketing support in the services that they provide to authors. If self-publishing, the absence of this service can be a major disadvantage alongside the extra labour involved on the author's side to get the book created.
At Springer Nature, our open access books are marketed in the same way as our non-open access books, to make sure that they reach the greatest number and widest range of readers. Our global and expert marketing teams employ an effective mix of marketing activities.
Search engine optimisation
Each book has its own homepage on our website with its own downloadable promotional flyer. To ensure that relevant content appears at the top of the results list of an appropriate keyword search, we constantly optimise our product pages.
Newsletters and alerts
To stay up-to-date, many of our readers and library customers have registered for subject-specific email newsletters and new book alerts for customised information such as highlighted books.
Social media
Our social media accounts are subject-specific and interest group focused, allowing us to connect with new and existing audiences. To keep them informed and engaged, we promote conferences and run special campaigns.
Conferences
We present a selection of recent books at scientific conferences and we promote more books in our conference-specific catalogues, newsletters and on dedicated web pages.
Highlight campaigns
Thematic collections are curated to further increase the discoverability of our publications and help surface some of the most pressing topics. Examples include Black Lives Matter, the Sustainable Development Goals (SDG), and an open access books environmental collection. These campaigns are promoted across multiple channels, targeting readers interested in their content.
Of course, your own network and connections are invaluable too, so we encourage you to reach out to them directly. We have put together some tips and tools to help you spread the word about your book.
The impact of our open access books is tracked through usage statistics which you can find on SpringerLink, showing the number of chapter downloads, citations and Altmetric mentions. Our open access books receive on average 10 times more downloads, 2.4 times more citations and 10 times more online mentions than our non-open access books, and reach 61% more countries, increasing the global diversity of your readership. Read our blog post to find out more.
Have maximum confidence in, and visibility for, your open access book
The OAPEN Open Access Books toolkit, an independent free author resource, suggests that if your goal is to publish sound science or reputable research, you should choose a publisher that will give your readers the confidence that your research is academically sound. Self-publishing does not always offer this.
An open access book means more than just "free to read" - it needs a proper licence, quality assurance and effective distribution and marketing methods to ensure it reaches your intended audience.
By offering an open access option to book authors, we are giving you the freedom to choose the right publishing method most suited to your needs.
Visit our open access books hub to learn more about how it all works, or contact a commissioning editor with your idea (Springer | Palgrave Macmillan | Apress).
About Christina Emery
Christina Emery is a Senior Marketing Manager for Springer Nature's open access books programmes. Her aim is to spread the word about the benefits of publishing academic books open access to researchers around the world.