Our CEO was swift in the condemnation of Russian aggression in Ukraine. How do we as a company actively engage with the peace agenda?
In February this year the unthinkable happened and Russia invaded Ukraine. Like many other organisations, our condemnation was swift in Frank Vrancken Peeters' comments here and again here and we also added our voice to the Multi-Publisher statement. Like Frank, I was concerned for my colleagues and authors and I'm thankful for our company donations to humanitarian efforts.
At the time the Palgrave Macmillan Editorial Directors were planning the third in our series of annual Palgrave lectures, and, in light of the invasion, we felt peace was an appropriate and necessary topic for this year's talk. This has also led us to continue to think seriously about how we as an organisation engage with the idea of peace and how to make this possible.
Engagement with the UN's Sustainable Development Goals (SDGs) is integral to our activities at Springer Nature. As part of the Politics and International Studies team at Palgrave Macmillan, I have a particular focus on SDG 16, Peace, Justice and Strong Institutions, and we now have a dedicated hub to draw attention to research in this area. We recognise that this work can aid politicians, officials and legislators in making better, evidence-based public policies to improve our societies.
In the area of Springer Nature I work in - Palgrave Macmillan and the Humanities and Social Sciences more widely - we have a long history of publishing and promoting research on peace. Not only through the fields of international politics, but we also support researchers with their work on conflict and war throughout history; the effect of these struggles on populations and communities; the religious aspects of war and of peace making; the economic factors that drive conflict; the role of businesses in providing the employment and wealth that secures peace; the mediatisation of conflict; the role of theatre, art, music, literature and faith in rebuilding communities; restorative justice and truth and reconciliation, to name just some.
It can be very strange to sit down at your desk, especially if you're working from home and carry on as if everything is normal when we are living through such uncertain times, but I for one certainly draw purpose from the research that we publish and the sense that we facilitate the development and dissemination of important work that can go some way to supporting a more peaceful world.
This year's online lecture, How can the Humanities and Social Sciences contribute to the Peace Agenda? will take place 21 September with speaker Distinguished Professor Steven Ratuva, Director, Macmillan Brown Centre for Pacific Studies, University of Canterbury, New Zealand. Book your free place today.
Palgrave Macmillan, an imprint of Springer Nature, is a world-class publisher of books and journals with more than 175 years' experience in the Humanities and Social Sciences.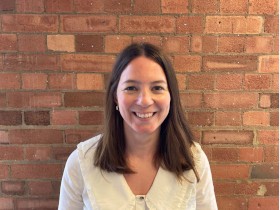 About the author
Sarah Roughley is the Editorial Director for Palgrave Macmillan's Politics and International Studies books team. Her team is based in London and New York and publishes titles across all areas of Politics and International Studies. Prior to joining the Politics and International Studies team in 2015, Sarah was a Senior Publisher at Emerald Group Publishing managing the Economics books programme and journals portfolio.