Written by Sorrel Bunting, Head of Communities and Engagement at Springer Nature
In 2013 Mark Walport, then UK Chief Scientific Advisor to the UK Government, said 'science is not finished until it is communicated'. Since then, not least throughout the COVID-19 pandemic, we have seen the importance of effective and meaningful science communication on a global scale.
Journal articles help us to reach those in related fields within the scientific community, but what about sharing our science more widely with those working in other fields? Or those who would not consider themselves part of the scientific community? The Springer Nature and Nature Portfolio Communities seek to help share research more widely and accessibly. They aim to bring people together to share thoughts and questions, and to explore the latest research in ways that aren't typically possible in a research article. Through the Communities, research teams around the world are sharing blog posts focussed on diverse research topics – bringing their research to life for wider audiences on a global scale.
Here, we share a few examples of the different and engaging approaches research teams have taken to showcasing their work through Communities – which approach could you try out?
The power of the written word
Writing about science can be so much more than the information that appears in journal articles. Whilst peer reviewed publications are an effective and successful way to share findings, there can be elements of the research process that don't fit into an article format. Outside of the passive tense and clear structure, there are a myriad of ways to write about the latest science. From blogs to news stories, tweets to screen-plays; writing is an effective tool to share science with different audiences.
George Gao from Peking University explored the potential for future pandemics in a third person piece for the Nature Portfolio Behavioural and Social Sciences Community: read Dr Gao's blog here.
In a different approach, Emily Cameron-Blake and Andrew Wood from the University of Oxford shared a first-hand account of their experiences of setting up and developing the Oxford COVID-19 Government response tracker to explore government responses around the world during a global pandemic. Built on citizen science, the collaborative effort allowed research teams to explore how and why different governments were taking different approaches and, most significantly, which were working.
Read Emily and Andrew's blog here
Eye-catching imagery
It has been said that a picture is worth a thousand words, and striking scientific images can definitely capture the imagination of viewers on a global scale. Whether it be eye-catching photography, magnificent microscopy images, infographics and illustrations, or an unusual take on research that you wouldn't typically get to see, images are a great way to share science with new audiences.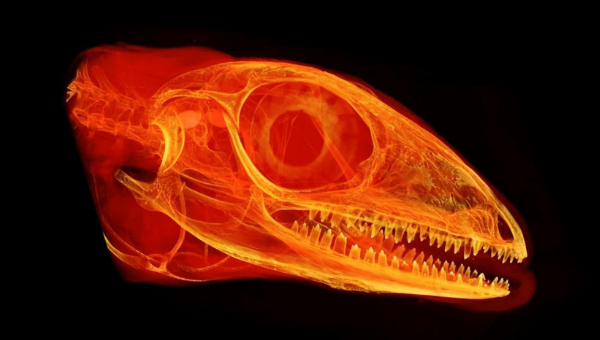 Fabien Lafume, a doctoral student at the University of Helsinki, included some striking imagery in his blog post about the evolution of tooth complexity. The above image shows a microCT scan displaying complex teeth with multiple tips (cusps) on the jaws of an Amazon racerunner (Ameiva ameiva). Fabien shared more about his work with the Nature Portfolio Ecology and Evolution Community, which you can take a look at here.
Santoshi Devadas, Lika Drakhlis and Robert Zweigerdt from Hanover Medical School made use of this striking image (right) to help bring their blog about the challenges of creating cardiac organoids to life. In a post exploring the setbacks and successes of research projects, they share the story of developing their research paper - which ultimately led to establishing a protocol for generating heart forming-organoids from stem cells. You can read more about their work on the Springer Nature Protocols and Methods Community.
Making the most of motion pictures
Videos, GIFs and animations are a brilliant way to bring the latest research to life. Giving viewers the option to follow a narrative and see concepts come alive on the screen.
Chao Li, a scientist from the University of Wisconsin-Madison captured viewers' imagination in his post for the Nature Portfolio Microbiology Community, describing a new form of collective bacterial movement, named 'bacterial zorbing'. The short video shows two F. johnsoniae colonies moving under the microscope, and helped to visually demonstrate the findings of the paper. If you'd like to hear more about zorbing bacteria, you can watch the video here.
Animation is another great way to explore, often complex, science. Ricardo León-Sampedro, a postdoctoral researcher at ETH Zurich, used short animated clips to effectively illustrate hospital transmission of enterobacteria – a family of bacteria that can cause a wide range of illnesses. The research team's work focussed on how these bacteria gained plasmids related to antibiotic resistance, and the animations allowed for easy insight into their transfer between patients. Take a look at the animations in their recent post on the Nature Portfolio Microbiology Community.
These posts demonstrate just a few opportunities to communicate science in different and engaging ways. If you'd like to explore more of the stories behind the latest research, visit the Nature Portfolio and Springer Nature Communities. If you're also interested in exploring the visual side of the latest research, consider following Nature Portfolio on Instagram.
About the Author
Sorrel is Head of Communities and Engagement at Springer Nature, and is based in London. Her main focus is providing opportunities for researchers to engage and share their work with different audiences, including through the Nature Portfolio and Springer Nature Communities.