In Part 1 and Part 2 of our interview with Ole Norheim, he discusses the short and long-term goals of his work in the ethics of fair and efficient priority setting in health and the effect that COVID-19 has had on his field as well as the implications that the pandemic has had on the road to achieving the Sustainable Development Goals (SDGs.). In this final part of the interview, Ole shares his advice for researchers who are looking for ways to make a greater societal impact with their work.
In this moment, I think there is a window of opportunity for change. The impact and uncertainties due to pandemic are making our lives feel unstable and insecure. It is tempting to despair and complain. And yet, I have observed how many of my best colleagues around the world have taken the opportunity that COVID has given them to make important contributions. They have done this in several ways. First, by doing high-quality, ambitious research. Second, by making more efforts to communicate their activity. Third, by providing expert advice and taking social responsibility. I think this makes life meaningful for them in such a difficult time as this.
Having societal impact is not so much about making a big difference. As researchers, we contribute in many ways by adding small pieces to the larger puzzle. But our impact could be much larger if in addition we undertook more responsibility to engage with the world. The researchers I admire who are doing exactly this typically look for opportunities, identify the grand challenges, explore how they can contribute, even in small ways, and then they use their spheres of influence and networks to get their message out.
Knowledge is a very powerful tool, and we should not be reticent about sharing it with others.
Communicating your research
I once heard a talk by a global health researcher that I admire. She had just received a substantial grant from the Bill and Melinda Gates foundation. After telling the audience about her plans, she then said she would spend 25% of the budget on communication. I was stunned. My first reaction was: why waste those resources on PR when you could spend them on finding out what works to improve health for people who really need it? On further reflection, I realized that she was correct. In medicine, it often takes up to ten years from when a result is published until it is implemented. If you really believe in your research, you need to communicate about it, at the right time, in the right way, to the right audiences. It is not only a matter of spending enough resources on communication, it is an attitude. To really communicate your research well, you need to spend at least 25% of your time on it.
Publishers supporting researchers with SDG work
It is fantastic that increasing numbers of high-quality publishers are devoting space, issues and even establishing new journals relating to sustainable development. I think, however, that journals could do much more.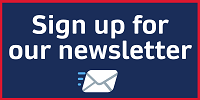 In 2019, an independent group of scientists led by Peter Messerli and Endah Murniningtyas published the Global Sustainable Development Report called "The Future is Now". Two of the key messages were that first, stakeholders must work with the academic community in all disciplines to harness and disseminate existing knowledge to accelerate the implementation of the SDGs. Second, that universities, policymakers and research funders must scale up support to mission-oriented research in sustainability science and other disciplines, while simultaneously strengthening the science-policy-society interface.
I would say that the role of publishers, journals and editors is to help disseminate existing knowledge through enabling open-access to scientific SDG-related reports, through reducing the north-south imbalance in research, through reporting on best practices related to the SDGs and through fostering critical debate about the SDG goals and targets thereby strengthening the interface between science, policy-makers and society.
Looking to make a great societal impact with your research? Explore Springer Nature's Societal Impact Toolkit.
About Ole Norheim
Ole F. Norheim is a physician, professor of medical ethics, and director of Bergen Centre for Ethics and Priority Setting (BCEPS), Department of Global Public Health and Primary Care, University of Bergen. He is also adjunct professor of global health at the Department of Global Health and Population, Harvard TH Chan School of Public Health. Before the pandemic, he shared his time between Bergen, Addis Ababa and Boston.
Norheim's wide-ranging research interests include theories of distributive justice, inequalities in health, fair priority setting, and how to achieve Universal Health Coverage and the Sustainable Development Goal for health. He chairs WHO's Technical Advisory Group on Essential Health Benefit Packages.
Norheim chaired the World Health Organization's Consultative Group on Equity and Universal Health Coverage (2012-2014) and the third Norwegian National Committee on Priority Setting in Health Care (2013-2014).