Springer Nature's Sustainable Development Goals (SDG) Programme aims to connect the researchers who are tackling the world's toughest challenges with the practitioners in policy and business who desperately need those insights to achieve their goals in improving the world, by making our publishing activities more visible to our key communities through a variety of channels. Earlier this year we launched our SDG16 hub, focused on peace, justice and strong institutions.
In honor of the World Day for International Justice (July 17) we reached out to some of our authors, editors, and researchers, asking them to reflect on 'Justice' and how they are helping in the ongoing mission to achieve SDG16, and how we, as a scholarly publisher, are helping to contribute to these goals by publishing and distributing their research. In this interview we hear from Dr. Antje Dekcert.
Please tell us about the nature of your work.
Employed as a university academic in criminology, my work encompasses three components: teaching, research, and academic service. In all three areas, I strive to advance anti-racism and decolonization. In my undergraduate classes, I teach students about racial biases in the criminal justice system and the colonial origins of our academic discipline. In my research, I seek to advance knowledge about the marginalisation of Indigenous peoples in academic discourse, the media, and other public discourses. My main academic service, aside from university-internal committees, manifests in the academic journal Decolonization of Criminology and Justice, which I co-edited with my colleague Dr Juan Tauri to provide a platform for academic voices that may not sit comfortably within orthodox criminology.
What does 'Justice' mean to you personally?
In German, the word for justice is Gerechtigkeit. It thus includes the word for 'law' (Recht). Having been trained as a lawyer in Germany, therefore, justice had meant to me for a long time to believe in the famed objectivity of 'the law'. However, once I started practising 'the law', I realized that it is not always fair or just because the law also serves to perpetuate inequalities and inequities. It often rules in favour of the already powerful elite. Hence, justice may reside both inside and outside the law. Nowadays, justice means to me to treat the equal equally and the unequal unequally. In other words, any nuanced differences between people, situations, and events must be taken into consideration when distributing resources and power. On a personal level, it means to object to deficit thinking – no matter what inequities individuals face, they remain powerful. Hence, to empower someone does not mean to 'relent' one's own power, but to remove obstructions to exercise power.
How have you and/or do you work directly to address justice, victims' rights, and/or International Criminal Justice? How is this addressed in your research/work?
The scholar-activist work I do focuses on creating more space and opportunities for Indigenous voices to counteract the ongoing trend of marginalization. These efforts manifest in teaching undergraduate students about how racial biases play out in policing, court rulings, and punishment; in guiding Indigenous postgraduate students on their knowledge-creating journey (always alongside an Indigenous colleague of course); in ensuring that non-Indigenous postgraduate students engage with Indigenous communities according to Indigenous ethics and that they consider the history of colonialism when advancing their theories; and me stepping into the background and handing over the metaphorical microphone whenever the opportunity presents itself.
What are the short- and long-term goals of your work?
The long-term goal of my work is to contribute as much as I possibly can to end racism and to decolonize criminology and justice and inspire others to speak truth to power by leading by example. I have learnt to focus on the small steps I can take every day to advance these goals. It boils down to simple actions. For example, it means to speak up in a meeting and point out inequities or deficit thinking even if it means dealing with the expected discomfort caused by negative peer reactions. Sometimes, it means to remain quiet and instead refer a fellow academic or a journalist to an Indigenous colleague. It means to dedicate time every day to supporting or strengthening other peoples' work before tackling my own. Overall, I trust in the process and our unity – that my small daily actions contribute to global efforts for justice.
What do you think is the most productive way that researchers can engage policymakers? What has your experience been with policy engagement?
Academics and researchers have to decide on their own whether and how they engage with policymakers. Since my research focuses on the marginalisation of Indigenous voices and epistemologies within academia and in the mass media, I had, for example, little reason to reach out to policymakers and make my work known to them. However, the COVID-19 pandemic has allowed me to participate in an international research group – the CARUL Collective (https://carulcollective.wordpress.com/). We investigate how social groups and institutions (e.g., policing) have reacted to the various challenges the COVID-19 pandemic posed and continues to pose. Our work has directly informed policy debates over whether to adopt, and how to adapt, New Zealand-style bubbles in the UK, Ireland, and most recently the Netherlands.
What does public engagement look like in your field and how important do you think it is for researchers to make a societal impact with their work?
One of the responsibilities of being an academic is to act as the 'critic and conscience of society'. This responsibility can only be carried out when academics step into the public arena. I tend to do this by writing for online print media. So, I do believe we have a duty to speak truth to power but whether our work has a societal impact beyond our knowledge sharing, e.g., on social policy, is often not up to us. Such lack of immediate impact can be frustrating sometimes but we need to remind ourselves that 'societal impact' also means to achieve change within academia. We have a societal impact every time we reach a student and transform their thinking about punishment. We have a societal impact every time we inspire an Indigenous or Black student to pursue postgraduate studies. We have a societal impact when we publish our work in open access journals and thus make our knowledge accessible to all. I believe that every step counts.
What progress would you like to see next towards justice, victims' rights, and/or International Criminal Justice?
I would like to see progress being made in decarceration, demilitarization (including defunding of police), and racial and social justice. I would like to see governments invest instead into education, mental health care, and other social services because they serve to prevent victimization instead of dealing with its aftermath as the current justice system does. I would also like to see more of an engagement with questions of environmental justice and justice for non-human animals because as Martin Luther King said, "injustice anywhere is a threat to justice everywhere".
How have movements, such as Black Lives Matter, helped to amplify global narratives around social justice? What are the most impactful ways that researchers can join and perpetuate these important conversations?
The Movement for Black Lives is exemplary with regards to societal impact. The fact alone that everyone knows what the three letters BLM stand for speaks to its success. It has not only amplified the global narrative around social justice, but it has also changed peoples thinking and, therefore, peoples' lives. And I believe its impact has only just begun. History teaches us that widespread protest movements tend to be indicative of lasting social change. How researchers join and perpetuate these important conversations depends on their strengths and how they wish to utilize them. It may mean to teach and cite the works of African American scholars and/or to join and speak at a protest march. Again, I believe that every contribution counts. The only thing that I would like to stress in this context is that non-Black and non-Indigenous researchers should adhere to the Ally Bill of Responsibilities.
Other Blogs you might find interesting: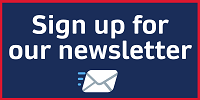 Perspectives on Justice: Why justice means accountability
Perspectives on Justice: Why public engagement is a fundamental feature of justice research methodology
About Dr Antje Dekcert