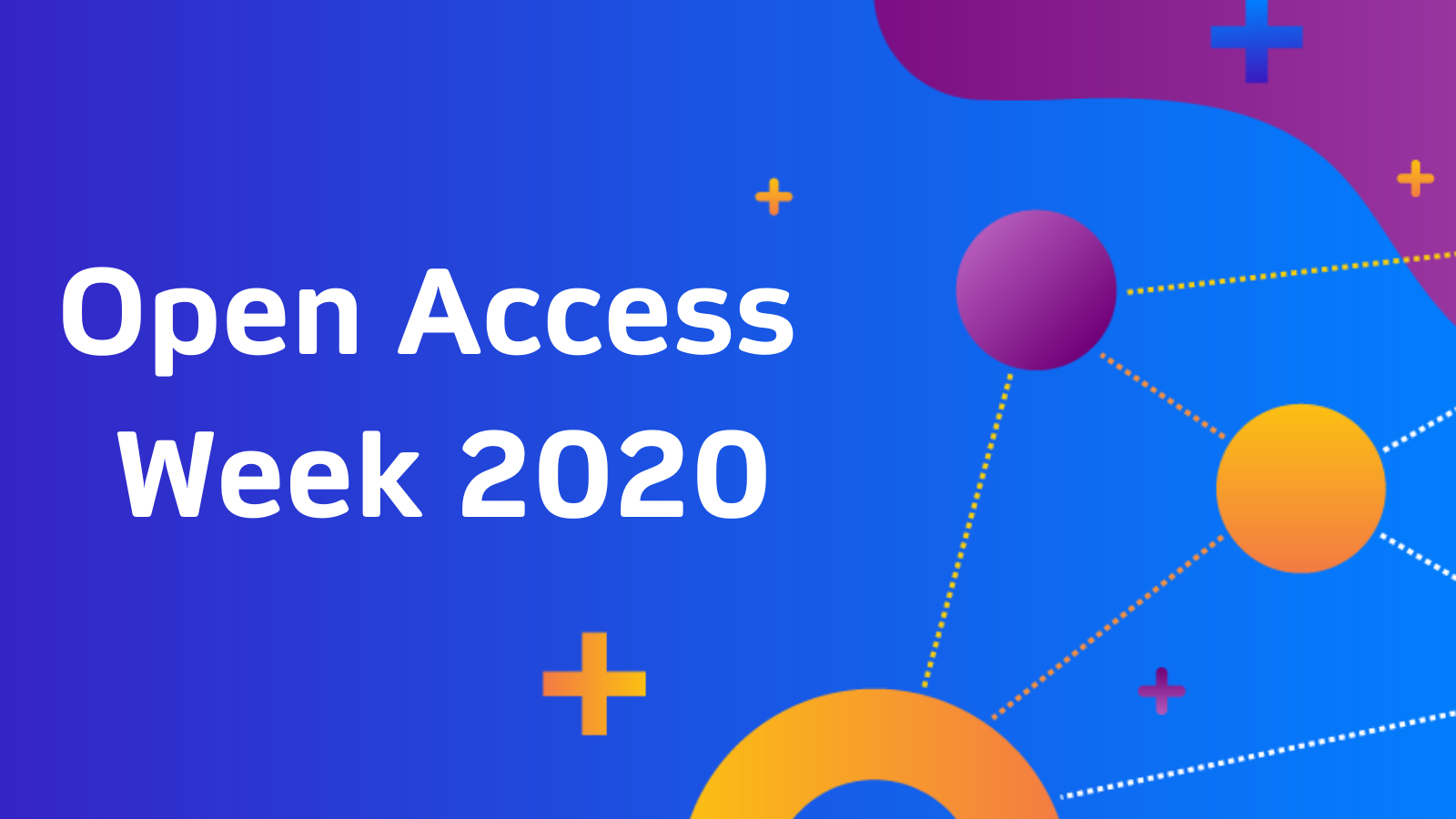 For open access (OA) week 2020 we've talked to a number of researchers from Germany, the UK, the Netherlands and Sweden who have chosen to publish their work open access. We've discussed the reasons behind their choice, the benefits they have seen for their research and career, and the role that institutions as well as transformative agreements can have in assisting with funding. Here, Dr. Mark Ryan, Digital Ethics Researcher at Wageningen Economic Research, shares his thoughts.
This year's OA week theme is "Taking Action to Build Structural Equity and Inclusion". What is the role of OA in addressing equity and inclusion and what more can be done?
I believe that OA is paramount to equity and inclusion in academia, but also, for the general public. OA promotes the ability of people to read, learn, and debate new topics with one another that would otherwise be impossible for many. It levels the playing field and allows a greater diversity of people to engage with a discussion. While OA has dramatically helped more people to access texts, it may also create, or even exacerbate, a divide between those who can pay the high OA charges and those who cannot. One still needs to have a particular affiliation or agreement between their organisation and the publishing company, so it makes it difficult and costly for independent individuals to publish or individuals in organisations who cannot pay these costs.
Can you please tell us a bit more about your research and your published article?
My paper examines the ethical, legal, social and economic impacts of self-driving vehicles and ways that we may be able to mitigate some of these harms, while reaping the benefits that they offer. The paper is based in a fictional, but likely, 2025. It went through three rounds of iterations with the input of over 100 professionals working in the area and represents a robust foresight analysis of ways we can bring about a desirable future for the use of self-driving vehicles.
Why did you choose to publish OA? What are the benefits?
My paper has been downloaded over 16,000 times now, so the numbers speak for themselves. I have no doubt that my readership would only be a fraction of this if it was not published OA. Researchers benefit from having greater readership, greater impact, and a voice in how the debate is shaped in practice.
What are some of the challenges you face as part of research promotion? What has been the impact of publishing OA on your research and career potentially?
One of the biggest challenges of an early-career academic is having your work read, being acknowledged as a voice in the field, and getting your research into the hands of those looking for it. Nearly all of my research is OA and it is something that I strive to do in my career. If a publisher does not offer OA, it is a huge disincentive and it would be unlikely I would disseminate my work through them.
Have you published OA before? What has been your experience so far with OA? How easy is it to publish OA? Were there any challenges?
Almost all of my research is OA and I have had very positive experiences with it, so far. It is relatively easy to publish OA if you have a University affiliation, as I mentioned earlier. However, if your institution does not have a relationship with the publisher or unwilling to pay the OA fees, I would imagine the challenge would be quite hard.
How did you identify funds to publish OA? How easy is it to get funding?
Through my University. It was very easy to get funding, but again, this all depends on your institution.
Do you think OA is important in your subject area and if so why?
Definitely! My area of research is AI ethics and it is important that one can publish in journals with OA and that one can do so quite quickly. It is a fast-moving subject area, so the importance of having one's research easily accessible is paramount.
Why did you choose Springer Nature or the particular journal to publish OA?
I chose Science & Engineering Ethics because of its high reputation within my field, it's clear dissemination routes, the ability to publish OA, and because of my positive experience with the journal previously.
What would be your advice to others thinking of publishing OA?
Do it!
How have you benefited from the Netherlands Transformative Read and Publish agreement with Springer Nature? What has been your experience with the publication process and ease of choosing OA?
I am really grateful for this partnership because it allows me to publish OA. This agreement benefits Dutch academia hugely.
Dr. Mark Ryan's article was published OA under the Netherlands Transformative Read and Publish agreement between Springer Nature and UKB. This agreement means that authors affiliated with participating institutions can publish OA in Springer hybrid journals with their fees covered.
About Dr. Mark Ryan
Mark Ryan is a Digital Ethics Researcher at Wageningen Economic Research, focusing on areas or robotics, AI, and digital developments and responsible innovation. Previously, he was a Postdoctoral Researcher at the Department of Philosophy, KTH Royal Institute of Technology, Stockholm. He has also worked on two large H2020 projects: the SHERPA project (2018-2021, budget €3 million) focuses on the ethical, social and human rights implications of smart information systems (data analytics and artificial intelligence); and the MARIO project (budget €4 million, 2015-2018), which assessed the difficulties of loneliness and isolation among people with dementia and the possibility of using service robots to ameliorate some these issues. He has published on a wide range of digital ethics topics, such as: smart cities, self-driving vehicles, agricultural data analytics, social robotics, and artificial intelligence.