Sharing research data can have immense benefits for researchers. Having access to the data underlying a study can increase opportunities for collaboration and improve reproducibility of research findings. This openness and transparency builds trust and can lead to an accelerated and more effective research system.
Journals now increasingly ask authors to share their research data and add statements about data availability when they publish their articles. For many researchers in the life sciences data sharing is becoming standard practice. But what does data sharing mean for humanities and social sciences scholars? What should a humanities researcher be sharing exactly? And how can a social scientist protect the privacy of the research participants they have interviewed?
Written by Rebecca Grant, Research Data Manager
Typically our data sharing policies have focused on the life sciences, a field where data sharing has been best established. But we know that this approach is not suited to all fields. Numerous social sciences data repositories have existed since the 1960s, for example, the UK Data Archive and the Harvard-MIT Data Center. More recently, initiatives to promote the sharing of humanities data have also been launched.
We are committed to supporting all researchers with best data practice, which is why we took a closer look at our own standard data sharing policies for journals published by Springer Nature to address how we could better support researchers in the humanities and social sciences (HSS). In 2020, we reviewed our research data policies for our HSS journals. Our aim was not to remove or fundamentally change requirements and expectations for data sharing in HSS, but to ensure the policies are written in a clear way that resonates with and reflects how HSS researchers work and the outputs they generate.
Our review of HSS data sharing policies
An important goal of our review was to enable our HSS journals to align with the TOP (Transparency and Openness Promotion) Guidelines, which ask authors to include a statement of data availability. We amended our existing policy text to make it clear what this statement means for HSS researchers and how they can comply. These modifications included refining our language, but also taking into account issues around data sources, copyright and licencing, data sensitivity and data sharing that specifically concern the HSS community. We used the Research Data Alliance's journal data policy framework as a starting point for our revised policies.
Key features of our revised HSS data sharing policy
Inclusive examples of what data consist of help authors understand what we mean when we talk about data sharing. Data can include:

- Text extracts of images
- Maps
- Archival documents
- Photographs, audio or film recordings
- Field notes
- Spreadsheets
- Interview notes

We added persistent identifiers — long-lasting references to digital files — that may be more commonly provided by humanities data repositories, museums, galleries or archives, for example, Handles, ARKs and archival accession codes.
Specific examples of data availability statements for HSS research help authors to understand the relevance of these statements for their research
- Sample data availability statement from this article: "The Greek Hippocratic texts used in this study are available to the public under a Creative Commons license at A Digital Corpus for Graeco-Arabic Studies
How the policies will be applied to our journals
Throughout 2021 we will roll out these HSS-specific data policies across nearly 650 HSS journals that we publish. We also plan to develop specific resources to help authors comply with the new policies, such as lists of repositories where authors can publish their data.
Springer Nature has already had a positive experience advocating data sharing in HSS through our open access journal Humanities & Social Sciences Communications. Since 2015 this journal has supported progressive approaches to data sharing by requiring all authors to include a data availability statement in their articles, and where possible depositing data in a suitable repository.
Gino D'Oca, Senior Editor Humanities and Social Sciences, told us about his experience supporting HSS with data sharing policies: "We believe it is important for journals to actively support and facilitate the open sharing, reuse and citation of research data and materials, as part of a wider effort to promote transparency and reproducibility in academic research. This effort is particularly imperative for journals serving the HSS fields, where engagement with open data initiatives has sometimes lagged behind, and where 'data' come in all shapes and sizes, whether qualitative or qualitative in nature."
We hope that the new data-sharing policies and support materials will enable HSS authors to feel confident sharing their data when they publish in our journals, and that this will have an impact on the robustness of HSS research going forward.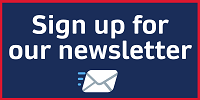 In parallel with this work, Springer Nature is also participating in the STM Association's Year of Research Data, and co-chairing working groups for both Humanities and Social Sciences journals, providing a space for other publishers to discuss developing and rolling out similar policies.