This week we're sharing stories from members of Springer Nature's employee network for LGBTQ+ staff and allies, SN Pride. In honor of SN Pride's first anniversary. Read more from Springer Nature staff below and check back for new stories every day this week here on The Source.
Written by Andy Monica
Editorial Operations, Academic Journals, Nature Communications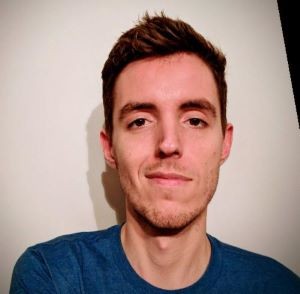 National Coming Out Day (NCOD) was founded in 1988 by activists Robert Eichberg and Jean O'Leary. It occurs on 11th October to commemorate the 'National March on Washington for Lesbian and Gay Rights' held on the same day the previous year and it's now celebrated in many countries across the world.

Coming out is the voluntary self-disclosure of one's sexuality or gender identity. While we can dream of a day when there is no need for LGBTQ+ people to come out and there is no expectation on sexuality and gender, many of us have been brought up in an environment which often does not consider or even acknowledge the existence of the LGBTQ+ community. It is no surprise that young LGBTQ+ individuals are considered to be at increased risk of depression and suicide (see this new study from JAMA).

I grew up in a small village outside Parma in northern Italy. I was a sociable cheerful child and despite being often bullied for not acting as boyish as the other kids, I didn't really care. Later, some of the older guys started calling me names using LGBTQ+ specific offensive terms. They made it sound like such a bad thing and I was sure it couldn't possibly be true, I didn't want it to be true. Growing up, I realised that, derogatory words aside, they were right. I was gay. There was, however, a dormant feeling of shame and despite feeling like I didn't belong in the standardised world I had grown up in and knowing that there was nothing wrong with me, I was lost, alone, and suffocated. Then, by meeting new people and learning more, I finally started accepting myself for who I was and I didn't want to hide anymore. I deserved to live my life fully and I owed it to myself to be me.

Nonetheless, coming out as LGBTQ+ comes with a profound fear of rejection and we know that so many coming out stories have a bitter taste. If coming out to my friends was easier than expected, the same can't be said for my family. I came out to them last, later than I wanted to and things are still not ok – the fact that if I ever get married, my mother would not come to the wedding says enough. Yet, coming out is so empowering! It is, in its own way, a political statement and it ensures visibility and representation; more importantly, it can help you take full control of your life and encourages others to embrace, be proud of, and celebrate who they are.

This does not mean that every person who identifies as LGBTQ+ must or will come out. Every person is different, every story is unique, and there are many reasons why a person may decide to come out selectively to a small number of trusted people. So, while it is fundamental that everyone is able and welcome to come out, it is as important to understand that this is a very delicate issue and people who are not yet ready to come out yet should not feel pressured: everyone has their own journey, everyone has their own story.

We all have the right to feel accepted, safe and able to share our life and our true self with our family, friends, and colleagues; it sits at the very core of our wellbeing. Whether it is during a coffee break or at lunch, people will discuss their personal life at work. While this usually feels natural for heterosexual, cisgender (people whose gender identity matches the sex they were assigned at birth), LGBTQ+ people might not be comfortable joining the conversation if they are not sure the environment is safe for them to mention who their partner is. And if that is hard, I can't imagine how stressful and difficult it might be for transgender people not knowing whether it's safe for them to fully be themselves at work. Knowing you can be out in the workplace allows you to make deeper connections and trust more, it allows you to stop pretending and feel like you belong. And it's not just a matter of personal wellbeing, I strongly believe that people who can bring their whole selves to work will be happier, healthier and more productive. Therefore, it is crucial that we all help to create an environment that allows people to come out and be out, even at work – on a related note, if you still haven't read it, check out this piece on sexuality in the workplace by Jessica Gedamu, Springer Nature's Director of Diversity and Inclusion.

So what can we do to make sure that we are helping to build this kind of environment? The short answer is 'a lot!'. We at Springer Nature Pride are working on a few projects to support LGBTQ+ colleagues and to help non-LGBTQ+ people be the best allies they can.

In the meantime, if you are considering coming out as LGBTQ+ at work but you're not quite sure what to do, if you have questions, or if you just want to talk, feel free to get in touch.

Read more about Springer Nature's employee network for LGBTQ+ staff and allies, SN Pride, and read more stories from Springer Nature staff: