The theme for International Women in Engineering Day, Thursday, June 23rd is "invention and innovation," capturing "the best, brightest and bravest women in engineering, the inventors and innovators who dare to be part of the solution and are helping to build towards a brighter future.
If you'd like to join these efforts to look around, recognize, honor, and expand your knowledge of the visionary women engineers in our midst, look no further than the new Springer volume, Women in Mechanical Engineering: Energy and Environment, a collection of essays in which women mechanical engineers share their own stories of cutting-edge research, transnational career pathways, collaboration, and articulate inspiring new directions in the field.
The narratives gathered together in Women in Mechanical Engineering: Energy and Environment, co-edited by Rochester Institute of Technology (RIT) faculty — Margaret Bailey, Ph.D., P.E., Professor of Mechanical Engineering, and Laura Shackelford, Ph.D., Professor of English, provide a real sense of what it is like working in these fields and a rare glimpse into these contemporary women engineers' inspiring accomplishments, as they provide their first-person perspectives and, often, nonlinear and bumpy journeys.
International Women in Engineering Day is a great reason to read and reflect on a few of their stories and the real-world models and diverse methods of working in Mechanical Engineering they describe. As co-editors of the volume, we think you will find their approaches to professional development, resilience, empowerment, self-advocacy, and purpose as engaging, perhaps literally moving, as their stellar accomplishments."
Author bio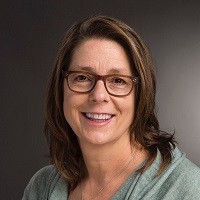 Dr. Laura Shackelford
is Professor in the English Department and the founding director of the Center for Engaged Storycraft at the Rochester Institute of Technology. Her research and writing unfolds in conversation with women's and gender studies and, especially, feminist science studies' explorations into the material technologies, social contexts, and systems of power that shape knowledges and might re-shape knowledges—and the broader social systems they help to co-realize—in important, necessary ways, if thoughtfully diversified and approached more equitably.
Dr. Margaret B. Bailey
, P.E. began her journey as an engineer upon entering The Pennsylvania State University in 1983. Bailey is now a Professor of ME within the Kate Gleason College of Engineering, RIT. Past appointments include the Founding Director of AdvanceRIT Program (2012-2020), the Co-Chair of the President's Commission on Women (2007-2020), the inaugural Sr. Faculty Associate to the Provost for Women Faculty (2010 –2018), the Founding Director of WE@RIT (2004-2011) and the inaugural Kate Gleason Endowed Chair (2003-2009). She teaches courses and conducts research related to Thermodynamics, engineering and public policy, engineering education, and gender in engineering and science.