We've launched the 'Researcher Spotlight' series to shine a light on the work and varied career journeys of the researchers who publish with us. We want researchers to be able to share their own personal stories and help others draw inspiration and extract learnings that can serve as a guide for the next steps in their own careers. These interviews will provide insights and advice from researchers in different career stages and fields, from those who are just getting started in research to more experienced researchers.
In this interview, Oday Abushalbaq, PhD candidate at Rutgers University, discusses how his supervisor supports him when choosing a journal for publication, the challenges he encountered in getting his research published, and shares his career plans after the completion of his PhD.
What is the most effective way to work with your supervisor when choosing a journal for publication?
The most effective way is to show examples of scientific papers from the same field that are published in the journal I am interested in. I would also compare the quality of my paper with the quality of the papers published in the journal. The supervisor's experience would be important in tailoring the paper to the standards and style of the journal.
What is the next step you're hoping to take in your career? What are your plans post-PhD?
My interest has always been to transition into R&D in industry, since my main interest is to utilize my research in benefiting patients.
I am planning to apply for scientist positions and industrial postdoctoral positions in pharmaceutical companies and biotech. In parallel, I am also plan to continue developing my research team and research program at the Palestinian Neuroscience Initiative.
How can publishers better support researchers that are at the beginning of their careers now?
Publishers can help early stage researchers by providing opportunities to have exposure to and get involved in the scientific publishing process. For example, publishers can provide training on peer reviewing, editorial work, writing commentaries on publications and giving researchers the chance to share their experiences with other researchers through written pieces and events. All these experiences can be provided through structured programs designed for early stage researchers. That being said, early stage researchers should also take the initiative to reach out to publishers to find opportunities to get involved in the process.
What have been some of the challenges you have encountered in getting your research published?
One of the challenges I have faced publishing my research is finding a journal that has interest in my field of research, reaches the target audience in the scientific community, and publishes research that has the same quality of my research. Another important challenge is that many publishers mostly target research coming from prestigious institutions and well-known labs, which gives limited opportunity to research coming from smaller labs to be published in high-ranked journals.
What advice would you give to your younger self?
The most important piece of advice I would give my younger self is to use my time in exploring different career tracks as a scientist.
I was very focused on building research experience in academic labs. There is several career tracks that I would have loved to explore through internships and short-term programs.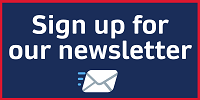 Other Blogs you might find interesting:
Researcher Spotlight: "Why it's important to continue the momentum of learning"
Researcher Spotlight: "How being social is a great benefit to your scientific career"
About Oday Abushalbaq
Oday Abushalbaq serves jointly as a PhD candidate at Rutgers University in the U.S and a team leader of the Molecular Neuroscience Unit at the Palestinian Neuroscience Initiative
(PNI) at Al-Quds University in the Palestinian Territories. Oday received a joint BSc degree in Biotechnology from MSA University in Egypt and the University of Greenwich in England. He also holds a MSc in Molecular Medicine from the University of Manchester in England. His main research interest is to understand the genetic and molecular basis of different
neuropsychiatric and neurodegenerative disorders. His PhD research is focused on understanding the molecular
mechanisms governing how neuronal connections are established in the nervous system and the implications of abnormal wiring of neuronal connections in different neurological disorders such as Autism Spectrum Disorders (ASDs) and Epilepsy. His research at the PNI is mainly focused on characterizing molecular markers of treatment response in different neuropsychiatric disorders.