We are exploring the impact OA has around the globe by speaking to researchers from Argentina, Australia, Germany, Japan and the United States.
When Dr. Dorna Esrafilzadeh, of the Graduate School of Biomedical Engineering at the University of New South Wales in Australia, published an open access article on a new type of carbon capture technology, it attracted worldwide interest from a broad audience. She tells us about her experience of publishing OA.
"The public has strong opinions on climate change and they actually closely follow advances in the technology," Dorna says. "So publishing open access helps them to know what's happening right now and what universities in Australia are doing."
"Our recent work describes a new liquid metal electrocatalyst that facilitates the room temperature reduction of carbon dioxide to a layered solid carbonaceous species," she adds. "We also showed that the carbon produced can be used in renewable energy applications."
Developing new carbon capture technologies could potentially play a key role in helping to ensure a future stable climate. So a major driver for her decision to publish in an open access journal was to reach a wider audience than might otherwise be possible.
Wider impact
The article's digital metrics back up this decision – with an overall Altmetric score of 944, it has so far been accessed 117K times, received 530+ tweets across five continents, and coverage in 11 blogs and 71 news stories.
"When the news came out that everyone could go to it and download it that was fabulous," she says. "I've had emails and requests from a broad range of the community – from high school students, researchers and even from an artist who wanted to work on a picture of carbon capture."
It has also sparked new collaborations – including opportunities to translate the research into practical applications.
"We ended up having a follow-up project with other academies to develop ways to increase our device efficiency," says Dorna. "And we now have an industrial partner who we are working closely with towards the commercialization of the idea."
Faster publication
This article is the fourth article Dorna has published in an OA journal, an experience that she describes as being 'similar but much faster than publishing in traditional journals'.
"The peer review is the same and they have the very highest standards in terms of meeting the solid scientific concept and the novelty of the work," she says. "But a big benefit is their relatively higher speed from acceptance to publication date, which can take months with subscription access journals."
Dorna also notes the challenges that remain around publication costs and stated that more transparency is needed around costs, which academics must consider how to cover before submitting.
"It needs very strong teamwork from co-authors but it's worth it in the end," says Dorna.
A changing culture
Dorna observes that in Australia, the prestige of a journal remains the major driver for academics. But she sees signs that things are starting to shift.
"If they are considering between the same level of prestige between open access and traditional journals, they are preferring to publish open access," she says. "This is a new trend that's happening here in Australia, which it wasn't five or ten years ago."
Dorna's advice to other researchers who are thinking of publishing OA is to select the right journal and consider the cost in advance. But the potential rewards make it very worthwhile.
"I got a lot of benefit by publishing in open access," Dorna says. "It gave high visibility to the research that has positively influenced my research profile and that of my team, as well as help me to translate my research into industry."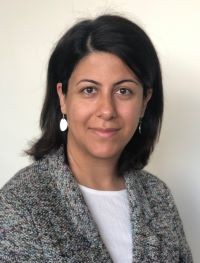 Dr. Dorna Esrafilzadeh (@DEsrafilzadeh) is a Scientia Fellow in the Graduate School of Biomedical Engineering at the University of New South Wales in Sydney, Australia. Her main research interests include electrically conductive materials, liquid metals, additive fabrication technologies, bioelectronics and biomimetic systems.