As Steven Inchcoombe noted in his recent blog, Why being open matters?, at Springer Nature, we have a vision of an open research future where every element of the research process is instantly available, discoverable, usable, re-usable and widely shareable.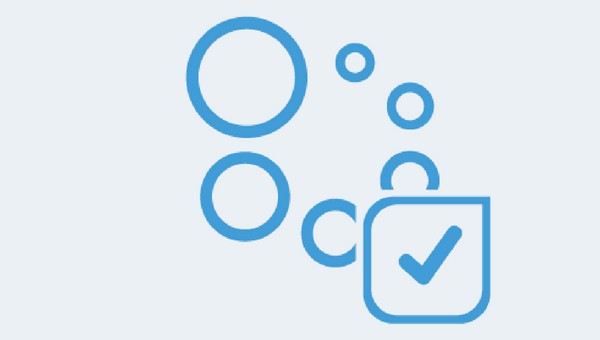 Sharing research data is a central part of this, as the building blocks of discovery. However, whilst many researchers are motivated to share their data, they often face challenges to do so. Undoubtedly, attitudes towards sharing data are changing – particularly, researcher's views in respect to both mandates for open data and motivations for sharing data – but there remain clear gaps in how researchers are being supported. In order to help address this, collaboration across funders, research organisations and publishers is needed to effect real change on both counts.
Motivations to share: a shift to credit and mandates
The State of Open Data report examines attitudes and experiences of researchers working with open data. From Figshare, in association with Digital Science and partnered with Springer Nature, this year's report saw some interesting changes in reported motivators to share data. While 'Increased impact and visibility of my research' and 'Public benefit' remain the top two reasons, 'Getting proper credit for sharing data', 'Journal/publisher requirement' and 'Funder requirement' are notably higher on researcher's agendas. When asked about circumstances in which a researcher would feel motivated to share data, the top seven responses were the same.
However, this year's survey also showed that we still have a significant gap to close on the question of credit. Just 12% of respondents felt they received sufficient credit for sharing data. When asked "what credit mechanisms do you think would encourage more researchers to share their data?", the most popular responses were citation (61%), consideration in job reviews and funding applications (45%), co-authorship on papers (42%) and financial reward (38%).
The importance of citations and how publishers can help
Researchers citing datasets in their research articles not only makes data easier to find, but puts data on a par with research articles in terms of importance. This is the first principle of the Joint Declaration of Data Citation Principles.
There is growing evidence of a citation advantage in both sharing data and ensuring it is linked to from an article. A recent study classified the data availability statements of over 500,000 articles in PLOS and BioMed Central (BMC) journals. Linking articles to their supporting data in a repository was associated with on average a 25% increase in citations.
While citations are an imperfect measure of impact, they are evidence of visibility, and increasing the impact and visibility of their research is the leading motivator for researchers to share data. Publishers can play a key role here, by encouraging the use of data citation in reference lists and data availability, helping authors to ensure they use unique and persistent identifiers, and ensuring dataset references are well-marked up in article metadata to maximise discoverability. It is why we are partnering with the Initiative for Open Citations to ensure authors have access to their citation data and with Scholix, an interoperability initiative to facilitate the sharing of information about the links between data and literature.
Mandates matter
This year's survey also showed that policies that require data sharing becoming more important to researchers. We see that in the motivators for sharing, and 69% of respondents agreed that funders should "make the sharing of research data part of their requirements for awarding grants".
That journal and publishing requirements are also increasingly important to researchers may reflect the growing number of journals that have introduced data policies in recent years. Publishers do not need in-house data policy experts to develop and implement a sound research data policy. The Research Data Alliance Data policy standardisation and implementation interest group has released a flexible draft framework that any publisher can adopt.
What next?
There are concrete steps publishers can take today to increase motivation to share, and make it worth a researcher's time and effort to open up their research. Springer Nature is firmly committed to this and we continue to work closely with our community to better understand their challenges, needs and develop solutions together. More information can be found in our white papers Five Essential Factors for Data Sharing and Practical challenges for researchers in data sharing. In addition, through data publishing, we are working to make scientific data more reusable, discoverable, interpretable, and citable. For example, Springer Nature's flagship open data journal, Scientific Data, offers authors the opportunity to describe and share their research data with a wide audience
The challenges around data sharing and the opportunities, however, cannot be solved by one stakeholder alone: we must act together. Engagement is needed from all stakeholders to drive forwards appropriate measures and credit to better support our research community, making it much easier for researchers to manage and share data, increasing their ability to take action and enabling sustainable and incentivised engagement with open data globally.
A version of this article was originally published as part of the 2019 State of Open Data Report, developed by Figshare and Digital Science and supported by Springer Nature.