Social media is used for promotion and awareness building by organizations large and small and according to our Librarian Survey, libraries are doing the same. Using a range of social media platforms to promote their holdings and services to their users in a fun and cost effective way.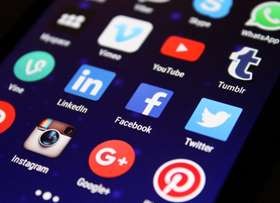 With this in mind, we are starting a regular feature of social media tips and trends especially for librarians. Whether you are a novice or a seasoned professional these tips will inspire your feed and help you engage with your users.
Promote your content
It may be an obvious place to start but don't forget social media is a great place to promote your holdings. Be it a brand new eBook collection, an incredible time from the archive or an article written by a member of faculty. Remind your users what useful, interesting and diverse resources the library has to offer and where they can find it.
Join the conversation
Make sure your feed is lively and attention-grabbing by engaging with your users and followers; ask and respond to questions, re-post information they might find relevant, comment on and like their posts. Used correctly your social media channels can become a genuine communication channel between your users and the library.
Add a poll
Leading on from above, adding a poll can be a simple way to engage with your users and make your feed more appealing. People love to click on polls to see how other people have voted and it is a great way for you to gauge interest, find out opinions and generate more content for your social media feeds. They can be serious or just a bit of fun!
Polls are quick and easy to create and are available across different platforms you can find some How To Guides below.
Shout about your researchers' work
Researchers love to get their research out to the widest audience possible yet, many do not actively promote their work. Give them a hand by using your social media accounts to draw attention to their successes and latest publications.
Write once – share lots of times!
The average lifespan of a LinkedIn post is 24 hours, it's 5 hours for Facebook and just 18 minutes for a tweet1. So, do not be afraid to use your posts more than once. You can put out the same message or variations on a theme numerous times or even on a regular basis if it is information that you want to be sure is known.
Did you know that...
Twitter now lets you go live with guests?
Starting now, your Tweets are going #IRL and now you can host a live video and invite up to three people as guests. Those you allow to join can be heard by everyone and can drop off at any time.
Read more here.
Facebook is testing a new layout for the Stories Composer?
Facebook is working on a new layout for its Stories composer to more easily add to a story. The new Facebook Stories composer layout allows users to add Text, Stickers, Effects, or to Draw simply by tapping at bottom of the screen.
Read more here.
Instagram is separating new likes on posts?
Instagram is testing out an option that would separate new and old likes on your posts, helping you to more easily see the latest activity, and take action on the same.
Read more here.
YouTube is changing how subscriber counts are displayed?
YouTube is introducing a major change to the way real-time subscriber counts are displayed, which could prevent analytics sites like Social Blade from actively displaying whether creators are gaining — or, more importantly, losing — subscribers.
Read more here.
1 https://www.sprocketwebsites.com/Blog/how-long-does-content-last-and-how-frequently-should-you-post-on-social-media