Springer Nature will host the Falling Walls Lab London on 1 October 2019. It is a platform for young researchers and professionals to share their innovative ideas with people from a wide range of backgrounds on the national and international stage...in only three minutes! Click here for more information.
By Chris McEntee, Senior Journal Development Editor, Medicine and Life Sciences Journals
How can you condense and simplify your research to make it accessible and meaningful to a lay audience?
To communicate a complex topic to a wide audience in a way that is understandable and maintains their interest – and in such a short space of time – requires a mastery of concise scientific communication. In the spirit of this event, here are my top five tips for how you can practice concisely communicating your research to people who aren't experts in your field.
1. Popularize
Popular science articles hone in on the aspects of research that are of most interest to the general public. Most major publishers will offer blogs networks that authors in their journals can write for, often free of charge. Most blogs are less than 1000 words and don't need to adhere to a particular format, so they are easy to write. Try focusing on an unusual or amusing aspect of your research or some exciting applications, even if they are a long way off being developed. Think of what a headline might be for your article that would catch people's eye and focus on that as the 'hook' for your blog.
2. Socialize
Social media is a powerful tool for communicating anything rapidly and research is no exception. Telling people about your research in a few short lines is the ultimate test of concise communication.
Twitter is a great example of this and is also the fastest growing social media platform for science communication. Always provide a link to the original article – you can use an online URL shortener to reduce its character 'real estate'. When it comes to tagging, choose only two to three of the most relevant keywords. More hashtags doesn't typically mean more people will see your post. And for maximum effect, always try to use an image to attract people to read your post. Speaking of which…
3. Visualize
Images are very effective at drawing attention to what you've written, especially for people who don't like to read large blocks of text. Whenever you promote your research, try using a key figure from your article or another image that represents your research.
Images such as infographics can be a useful form of communication in their own right. Activities such as 'draw your PhD' can be good practice for making infographics yourself, or you can find a design company that will create it for you. If you have the skillset, you can even try to create a short video which can be shared on social media or embedded directly in your article. Although not strictly 'visual', podcasts are another alternative medium that can make for a fun and novel take on science communication.
4. Summarize
There might be central aspects of your article that a reader doesn't understand, which will devalue the effort you've put into promoting your article. You might consider including a plain English abstract in your research article if the journal you've submitted to will allow it. These abstracts summarize the main points of the methodology, background, results and conclusion without using jargon. They still include all the detail of an abstract but make your original research findings accessible to a diverse readership. You might think you've summarized your research enough through a blog or social media post, but making the effort engage with different audiences at every stage of communication will maximise the extent to which your research is read, used and shared by others.
5. Humanize
Scientists are people too. This may sound obvious but the human aspect of the scientific process is not often something that is communicated or appreciated by the general public. Telling your audience about the joys, trials, funny moments and frustrations of gathering your data, processing it and publishing your research might help people connect with you on an emotional level and establish a greater bond of trust. This bond adds credibility to you and your research and makes it easier to communicate with those people in the future. Pint of Science and similar initiatives bring people together in the community to talk about their research in an informal environment and can be a good introduction to a less formal kind of science communication. The Before The Abstract podcast and The Story Collider go a step further by encouraging scientists to talk directly about their personal stories and motivations for studying their particular field. If you can make people interested in you as a person, they will be more likely to engage with your work as a researcher.
These are just some pointers to get you started but there are many ways you can spread the word about your research, including the Falling Walls Lab.
If you're interested in applying to the Falling Walls Lab, you can find more information for each location HERE.
Chris McEntee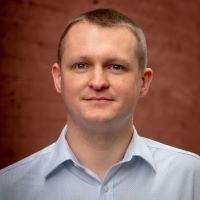 Chris is a Senior Journal Development Editor for open access journals in environmental and sustainability sciences. In this role he leads on the strategy, direction and development for a portfolio of BMC and SpringerOpen journals. He is also a member of the Springer Nature Grand Challenges Advisory Board, which drives the publisher's response to the biggest challenges faced by society, through research and practice. Chris has an MSci in Marine Biology from the University of Southampton, UK and has worked at Springer Nature since 2015, both experiences which have drawn upon and reinforced his passion for research with real-world impact.