In honor of the World Day of Social Justice (February 20), we are excited to launch our new SDG 16 hub, dedicated to peace, justice, and strong institutions. As part of the launch, we spoke with Springer Nature experts about their work related to SDG16, as well as their experience working to make societal impact in this SDG area beyond their scholarly circles.
In this interview we hear from Dr. Garth den Heyer, Profesor at Arizona State University and Senior Research Fellow with the US National Police Foundation.
How have you worked directly to address SDG 16: Peace, justice and strong
institutions?
I never realized how important having a community-based, non-corrupt police force is until I had worked in a post-conflict nation. Prior to this, I always thought that the police were a public service that worked to decrease crime, endeavored to make neighborhoods safer, and strove to provide public service to those in need. After working in a post-conflict nation, I saw that the police, in most instances, are one of the main building blocks for these communities to return to normalization. These observations led me to research why police were not being used more extensively on global peacekeeping missions and to examine the filling of the security gap through the review of civilian police involvement in peacekeeping operations from 1997 to 2007.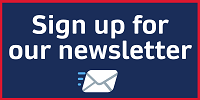 What do you think is the most relevant way to measure success against this goal in your field?
The most relevant way to measure the success of the provision of police services is not only by decreases in the level of reported crime and increases in conviction rates, but by closely examining public perceptions of police through surveys. These surveys can be of people that have contacted the police for a specific reason or of the general population at large. These surveys, together with crime occurrence rates, will provide a fuller picture of how successful the police have been over a specific period of time.
What do you think is the most productive way that researchers can engage policy makers? What has your experience been with policy engagement?
There are limited ways that researchers can engage with policy makers. The main methods are to publish the results of research in academic journals, practitioner publications and within the general media. Other methods are to coordinate symposiums, open days and conferences. Although I have been invited to present at a number of such forums, I usually concentrate on publications and presenting at conferences and symposiums.
What does public engagement look like in your field and how important do you think it is for researchers to make a societal impact with their work?
Public engagement is about presenting at conferences and to students, but also at public meetings organized to discuss specific topics involving policing. These meetings are often organized by universities or research institutions on topical issues. Such engagement is extremely important particularly to undertake social and organizational change. If researchers want to make change, which most researchers want to do, the only way is to get their work out there to be read and openly discussed.
What are the short- and long-term goals of your work?
My short-term goals are to make incremental improvements in the police organization and the delivery of these important public services. This is critically vital in the implementation and application of strategies and policies to improve police effectiveness and to strengthen the relationship with the community. The long term goals are to use the outcomes of my research to further professionalize the police, whether in developed or developing democracies and regions.
What progress would you like to see next towards addressing SDG16?
The current goals have a number of outcome targets, all of which are critical. However, I would like to emphasize an increased focus on the two means for achieving these targets, specifically: "Strengthen national institutions to prevent violence and combat crime and terrorism; and promote and enforce non-discriminatory laws and policies." The strengthening of national institutions and the rule of law, particularly in post-conflict and unstable regions, will ensure that the outcome targets will be achieved.
About Garth den Heyer
Dr. Garth den Heyer is a Professor with Arizona State University and Senior Research Fellow with the US National Police Foundation. He is also a contributing faculty member at Walden University and an Associate with the Scottish Institute of Policing Research. He served with the New Zealand Police for 38 years, retiring as an Inspector. His main research interests are policing, counter-terrorism and homeland security, militarization, service delivery effectiveness; strategic thinking, organizational reform and transnational gangs.