In 2020 we ran a series of blogs and interviews that explore the role of societal impact in research. In a survey of more than 9,000 researchers, we learned that two thirds of researchers believe societal impact is important, but it presents many challenges. For example, the definition for societal impact varies across disciplines, and the pathways to achieve it - who to reach, by what channels - or how to measure and evaluate it - are incredibly diverse. In response to our findings, we've released a brand new resource to help researchers make a plan for how they can share their research beyond academia. Read on to learn more about our new toolkit.
Written by Mithu Lucraft, Director, Content Marketing Strategy, Springer Nature
To help researchers understand how to achieve societal impact, we have launched an interactive societal impact toolkit, in partnership with the Association of Universities in the Netherlands (VSNU), Dutch University Libraries and the National Library Consortium (UKB).
The toolkit sets out key questions that an early career researcher, seeking to plan for societal impact in their research, might consider. For example which methods might be available depending on the discipline of research; which channels are most effective in reaching different stakeholders outside of academia; and methods of evaluation for these different impact pathways.
Recognising the complexities across disciplines, we have drawn on three main resources, as well as pointing to further free reading on each topic:
A quantitative survey with more than 9,000 researchers globally, asking about their motivations, perceptions and actions when it comes to maximising societal relevance with their research
In-depth case study interviews with 12 senior researchers based at Vrije Universiteit Amsterdam (VU) and Maastricht University.
Example impact plans, created by early career researchers as part of virtual workshops we hosted at VU and Maastricht during 2020.
Together, these build out real world examples of best practice, and tangible examples of how to take forward societal impact regardless of field or level of experience. Dive in from one of the question sections, or navigate your way through from start to finish: we hope you find some useful insights, and would welcome your feedback.

Explore Springer Nature's new societal impact toolkit and widen the audience of your research
About Mithu Lucraft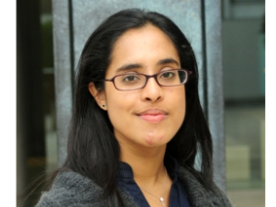 Mithu Lucraft has worked in academic publishing since 2004. A passion for storytelling combined with a lasting commitment to scholarly communications has led her through a variety of Marketing and Communications roles, including at Oxford University Pre
ss, Sage Publishing and Palgrave Macmillan. At Springer Nature she is responsible for promoting open books and research data services; institutional engagement with open research; as well as wider researcher content engagement strategy.