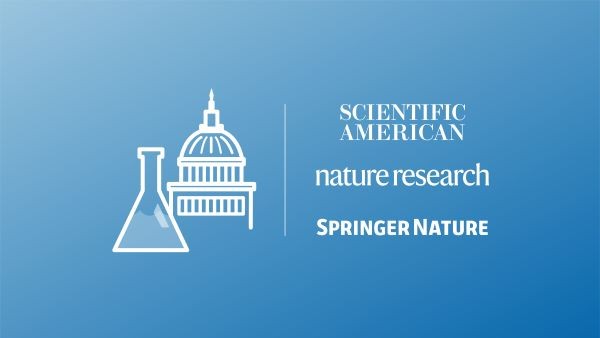 "Science on the Hill" is an event series that connects experts in the scientific community directly with lawmakers on Capitol Hill. Scientific American and Nature Research—as part of Springer Nature—host the series with sponsorship by Congressman Jerry McNerney (CA-09). This year's event, "Science on the Hill: Future Climate: What we know, what we don't" was produced in partnership with the National Academies of Sciences, Engineering, and Medicine and brought together three experts (Kate Calvin, Bob Kopp, and Claudia Tebaldi) for a panel discussion moderated by Scientific American Senior Editor Mark Fischetti.
These experts explained what climate models can tell us, and how we can use the information from these models to inform decisions by government and industry leaders.
"Science on the Hill" is traditionally an in-person event in Washington, D.C. However, due to the COVID-19 pandemic, this year's panel discussion was recorded virtually. Scientific American has produced a podcast featuring the discussion and additional commentary from Rep. McNerney: LISTEN NOW
Written by Rachel Scheer, Head of Communications, USA
We have also curated the content below from across Springer Nature's publications on this topic:
Yes, Climate Change Is Making Severe Weather Worse: Recent disasters show how climate change is making winter storms, flooding rains and summer heat waves more extreme.
Scrubbing Carbon from the Sky: Can we remove enough CO2 from the atmosphere to slow or even reverse climate change?
Twin Dangers of Scorching Days and Sweltering Nights Are on the Rise: The combination of day and night extreme heat will only get more frequent—and hotter—in the future.
We Need an International Center for Climate Modeling: Those in the science community must join forces to provide the most accurate long-term predictions and make their results publicly accessible.
Climate Models Got It Right on Global Warming: Even models in the 1970s accurately predicted the relationship between greenhouse gas emissions and temperature rise.
Early climate models successfully predicted global warming: Climate models published between 1970 and 2007 provided accurate forecasts of subsequently observed global surface warming. This finding shows the value of using global observations to vet climate models as the planet warms.
Green bonds as an instrument to finance low carbon transition: This paper examines the role that green bonds can play in financing the transition to low carbon economy.
Climate thresholds and heterogeneous regions: Implications for coalition formation: The threat of climate catastrophes has been shown to radically change optimal climate policy and prospects for international climate agreements. We characterize the strategic behavior in emissions mitigation and agreement participation with a potential climate catastrophe happening at a temperature threshold.
Who opposes climate regulation? Business preferences for the European emission trading scheme: Our findings imply that both firm and sectoral organization can constrain environmental regulation, and that domestic compensation, especially at early stages, can have important effects on the continuity of climate policy.
The EU-China relationship in a new era of global climate governance: We review the progress and challenges in EU-China cooperation on climate change and put forward practical suggestions for plausible future directions.
Related content from the National Academies of Sciences, Engineering, and Medicine:
Past "Science on the Hill" events
About Rachel Scheer
Rachel Scheer is Head of Communications, USA at Springer Nature where she oversees the PR efforts for Scientific American and works on communications for initiatives across all of Springer Nature. She was previously an Assistant Editor at National Geographic Adventure. Rachel has her BA in Geography from Penn State University.