When researchers and policy makers work together, they can make real improvements in the real, wider world. That's one of the reasons why Springer Nature has signed on to helping promote the UN Sustainable Development Goals (SDGs). To see some examples of this, I'd like to take a look at how this plays out with just one of those goals. For this example, I'm going to take SDG 7—Affordable and Clean Energy.
To see what Springer Nature offers in clean energy, I examined the top Altmetric and cited recent (2020 and younger) articles—and that's for all of our major imprints, so BMC, Nature, Springer in particular. These "star" articles represent work across a range of disciplines, but all aiming towards that sustainable goal of clean energy. So you can see how the impact spreads across areas, I'll break these down by imprint (and I'll include the publishing journal, too.)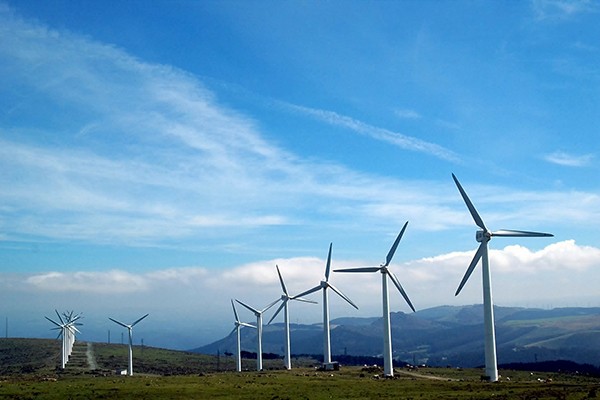 Springer
"Machine learning the magnetocaloric effect in manganites from lattice parameters," by Yun Zhang and Xiaojie Xu, published in Applied Physics A, 26 citations.
"State-of-the-Art High-Power Gyro-Devices and Free Electron Masers," by Manfred Thumm, published in the Journal of Infrared, Millimeter, and Terahertz Waves, 34 citations.
"Analyzing carbon emission transfer network structure among provinces in China: new evidence from social network analysis," by Licheng Sun, Lin Qin, Farhad Taghizadeh-Hesary, Jillian Zhang, Muhammed Mohsin, and Imran Sharif Chaudhry, published in Environmental Science and Pollution Research, 27 citations.
Nature Portfolio
"High-efficiency organic solar cells with low non-radiative recombination launch and low energetic disorder," by Sha Liu, Jun Yuan, Wanyuan Deng, Mei Luo, Yuan Xie, Quanbin Liang, Yingping Zou, Zhicai He, Honbin Wu, and Yong Cao, published in Nature Photonics, 152 citations and an Altmetric score of 3.
"Designing solid-state electrolytes for safe, energy-dense batteries," by Qing Zhao, Sanjuna Stalin, Chen-Zi Zhao, and Lynden A. Archer, published in Nature Reviews Materials, Altmetric score of 17.
"A reflection on lithium-ion battery cathode chemistry," by Arumugam Manthiram, published in Nature Communications. (Open Access) 151 citations and an Altmetric score of 66.
BMC
(The following articles are all Open Access)
"New insights from the biogas microbiome by comprehensive genome-resolved metagenomics of nearly 1,600 species originating from multiple anaerobic digesters," by Stefano Campanaro, Laura Treu, Luis M. Rodriguez-R, Adam Kovalovski, Ryan M. Ziels, Irena Maus, Xinyu Zhu, et al., published in Biotechnology for Biofuels, 24 citations and an Altmetric score of 11.
"A comprehensive review on indoor air quality monitoring systems for enhanced public health," by Jagriti Saini, Maitreyee Dutta, and Gonçalo Marques, published in Sustainable Environment Research, 19 citations and an Altmetric score of 1.
"Pathway dissection, regulation, engineering and application: lessons learned from biobutanol production by solventogenic clostridia," by Shubo Li, Li Huang, Chengzhu Ke, Zongwen Pang, adn Liming Liu, published in Biotechnology for Biofuels, 12 citations.
I do also want to mention some other tools we have to help bring research to policy makers and also the wider world. One is SharedIt—Springer Nature's free content sharing initiative that provides a simple, quick, and legitimate way for researchers to share their content.
Another is our Societal Impact toolkit; and you can read about that here.