On 24 March 2021, Kyoto University in collaboration with Springer Nature co-hosted an online roundtable, "Academic challenges and opportunities for early career researchers approaching SDGs." The event offered a timely dialogue between Sir Philip Campbell, Editor-in-Chief for Springer Nature and four early career researchers based at Kyoto University to discuss how we can move toward realizing and implementing the Sustainable Development Goals (SDGs).
Mario Lopez, from the Center for Southeast Asian Studies (CSEAS), Kyoto University offers an overview of the event.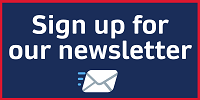 At present, global societies are facing many complex existential issues. These range from environmental degradation, the scarcity of resources, climate change, decarbonization and the rise of global pandemics. In response to these and others, societal conditions are under pressure to change and these now require swift scientifically backed solutions and implementable responses. Traditionally, universities and academic publishers have led the way in producing specialized knowledge across numerous disciplines to engage with issues. But now, there is an urgent need to go beyond conventional knowledge production cycles that have maintained fragmented specialized fields.
In the online roundtable organized by Kyoto University (KU) and Springer Nature, Sir Philip Campbell, Springer Nature's Editor-in-Chief, opened a discussion on the importance of research engaged in achieving the SDGs and how to communicate outcomes that have clear and relevant societal impact. Some important points were raised during the event. Crucially, how can scientific publishers engage with and inform policymakers and stakeholders who are focused on realizing and implementing SDGs? And how can they respond to societal challenges, feed research outcomes into the public domain? The discussion highlighted the importance of the need for multidisciplinary approaches for tackling societal issues as no single discipline can solve most challenges.
This above point is something that was in the minds of four early career researchers from diverse research backgrounds (Julie de Los Reyes, Hart Feuer, Takaya Ogawa, and Hisashi Endo; Kyoto University). They complemented the discussion with Sir Philip Campbell through presenting their research projects, the significance of their work, how it impacts stakeholders, and their relevance for societies. These ranged from energy transitions and the transformative role of the economy in Southeast Asia, food systems challenges and the role of traditional knowledge systems, water, energy and agriculture (WEA) and integrated plans for renewable energy, and phytoplankton and viruses and their roles on biogeochemical cycles. One thing that stood out from the discussions framed within different disciplinary frameworks was the spirit of multidisciplinary dialogue. KU actively fosters collegial collaboration between researchers across departments and this often translates into new fields of study that put forward synergistic projects which respond to societal challenges.
One common theme that cut across all the speakers' research initiatives was the crucial need to acknowledge the role of stakeholders and have accountability to civil society. Several key points arose out of our discussions. The first was a clear shared concern with how to develop common knowledge and awareness between scientists/researchers from different disciplines and then communicate this to a broader public. A second one was an understanding of the need to work closely with stakeholders. Universities may often be seen as places that produce claims to knowledge and any subsequent data that might arise from it. However, they do not hold exclusive rights in this area. At present there are innovative synergistic interactions taking place between governments and public bodies, as well as NGOs and independent research institutions which actively capture and process different forms of the above.
Creating new pathways will require wider collaborative arenas within which new research ecologies can flourish and create vibrant spaces for discussion. Yet, pulling researchers together from different disciplines to share what they do is challenging, not least because we are trained to communicate to specific academic audiences. Providing public forums where the natural and social sciences meet for dialogue provides positive spaces to introduce research trends to audiences. These also let us learn from each other and rethink the conventional understandings we develop in our respective fields. Researchers will negotiate, compromise and synthesize complicated concepts, ideas and research output which can lead to interesting and previously unconsidered collaborations.
Those specialized in their fields produce detailed data which is rigorously evaluated and reviewed before being published. An undercurrent focused on how different forms of knowledge (created either in laboratories or arising from the field) may not always translate into quantifiable data. Faced with large amounts of information to process, one of the challenges for researchers is how to meaningfully produce standard frameworks for collecting and distributing data and make that readily available to research communities around the world.
With the SDGs, the task at hand is to find ways in which data informs choices and leads to action. That can only occur when researchers, their institutions and publishers provide spaces of synthesis which communicate results and their potential societal contributions to the general public. This is crucial when we work with stakeholders whose knowledge may sometimes defy expression in data form due to the ways in which information is collected, processed, analyzed and understood across different disciplines. Creating shared collaborative forums to find common ground feeds back into more constructive discussions and these can ultimately translate into more concerted action.
In Japan, Kyoto University is renowned for its free spirit of academic inquiry (jiyu no gakufu) and a dynamic constitution that has allowed for inter-departmental multidisciplinary collaborations. As an extension of this, we understand that formulating relationships and alliances between academic institutions and publishers will be continuously evolving and that there is a need for flexible frameworks that swiftly react to very rapid global events both in the short and long-term. Getting researchers, publishers, policy makers and other stakeholders to collectively engage in the challenges of the 21st century will require that we can go beyond academia. And that can only come about when we can freely address pressing issues through transdisciplinary alliances in the present to assure the future.
About Mario Lopez
Mario Lopez is an associate professor at the Center for Southeast Asian Studies, Kyoto University. As an anthropologist, he currently researches the transnational flow of healthcare personnel within the Asia Pacific region in response to demographic change and labor shortages. He has also worked on developing indices which addresses the coexistence of environmental sustainability and the welfare of human beings. Currently he is a project member of the Japan-ASEAN platform for transdisciplinary research at CSEAS.
Participating Speakers