Having early and rapid access to research findings accelerates the pace of science and is paramount for advancing discovery. As publishers we are ideally placed to help facilitate this and here at Springer Nature making great research available as quickly as possible is a central part of our commitment to the research community.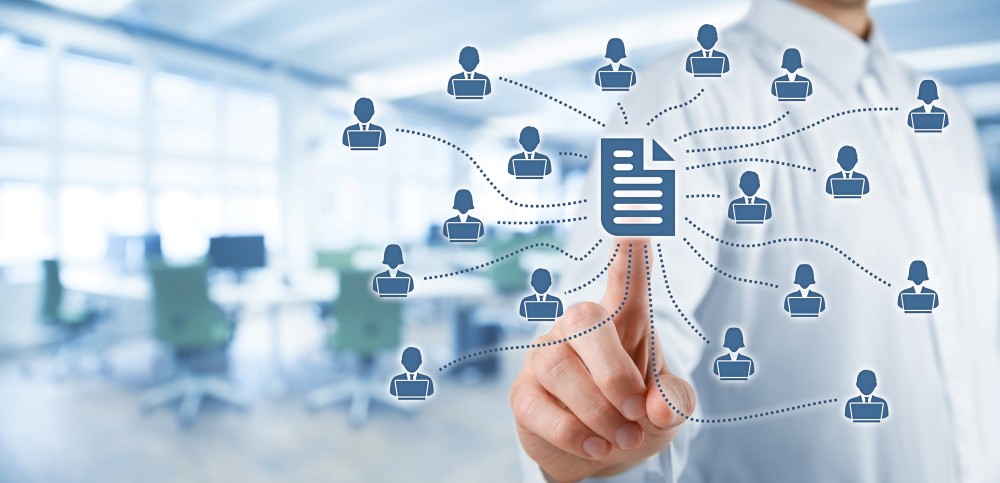 We have taken a number of steps recently to help researchers and authors share and access primary research earlier and faster than ever before. We created SharedIt to enable authors to share links to PDFs of their research – even if it has been published in a subscription journal – and post these links on their websites and social media accounts. Seven million people accessed research via SharedIt links in 2018. We have driven the transition to Open Access as the ultimate way of making research freely accessible as early as possible, with our ever increasing portfolio of over 600 fully OA journals and the ability to publish immediate OA on over 2000 more. We have ensured that, for journals for which introducing an OA option is tricky such as Nature and the Nature-branded research and review journals, we have a liberal green OA policy. We have developed, with Research Square, In Review, a new innovative journal-integrated pre-publication platform connected to journal submissions, which enables authors to share their submitted manuscript and track the peer review status while it is under review at a participating journal. This is already seeing an opt-in rate from authors of nearly 50%. And most recently we announced an innovative partnership with ResearchGate enabling access to research from 23 Nature-branded journals, including Nature itself, to happen directly from the ResearchGate platform.
But we know that there is more we can and should be doing. That is why we announced last week new Springer Nature-wide policy guidance on the posting of preprints of primary research manuscripts.
Preprint platforms, where authors are able to post their submitted manuscript prior to formal peer review, have the ability to significantly transform the early sharing of and access to primary research. Making manuscripts available via such platforms, prior to peer review, delivers important benefits. It allows researchers to access early findings, and authors to claim priority of discovery while receiving community input. But at the moment just under 2% of all published research in the biological and medical sciences is first posted on a preprint server. Some of this low engagement may be down to discipline-specific issues and ways of working. But given the benefits early sharing offers, we believed we needed to look at what else we could to do, in addition to In Review, to encourage author engagement with these platforms.
Springer Nature journals have long supported the sharing of preprint versions of manuscripts. Nature-branded journals have recognised the value of sharing manuscripts ahead of publication for more than 20 years. BMC has also had policies in place for some time.
Our position was, however, in both cases one of being merely 'supportive' of authors wishing to post their research on preprint servers. Our new policy goes one step further and now sees us 'encourage' authors publishing in all Springer Nature journals to share their research in preprint form. By unifying our approach across in the region of 3000 journals, we believe we have the ability to significantly advance and accelerate the take up of preprints and see the benefits outlined above become available to a much larger number of researchers.
However, we believe our role goes beyond encouragement and we have a responsibility to promote responsible use of preprints. This is why our policy provides more detailed guidance in a number of areas, including:
Licencing. Authors should think carefully about what type of licence to apply to their preprint manuscript. We support all varieties of licences, including Creative Commons licences, but authors should be aware that the type of CC-licence chosen will affect how the preprint may be shared and reused.
Citations. As mentioned earlier, a clear benefit for authors of preprint posting is the ability to get early recognition for their work. One way this can happen is by enabling the preprint to be cited. We urge all authors and researchers to ensure that preprints are appropriately cited when relevant as per the scholarly norms of citation information.
Communications with the media. Researchers are of course free to respond to requests from the media in response to a preprint and provide explanation or clarification of the work, or information about its context. However, it is important that the author be clear with the journalist that this version has not yet undergone peer review and therefore that its findings are provisional and the conclusions of the research may change. Sharing a preprint should not be viewed as an appropriate substitute for informed media commentary on the final version of the paper.
We are delighted with the reaction this change to our policy has received and are particularly pleased to be able to launch it as a single unified policy across all of the journals that Springer Nature owns. If we truly believe in the benefits of early sharing, preprint platforms are an important addition, and therefore it is only by actively engaging with them, across our entire portfolio of journals covering all academic disciplines, that we believe preprints can reach their full potential.