What is a Primer? Primers are broad articles providing a comprehensive and authoritative overview of a method or technique. It starts with the Introduction which presents the method, a timeline of developments and advances in the field, and the underlying scientific principles of the tool or technique.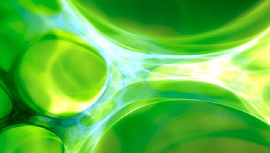 The Experimentation section describes best practices for experimental design and set-up, as well as data collection. Ethical and safety considerations, sample handling and controls are discussed. Within the Results readers can explore best practices for data handling, analysis, interpretation and validation. Key software, equations, models and statistical test are included. Issues with reproducibility will be outlined in the Reproducibility and Data Deposition section. Efforts for standardization and data sharing in the field will be included. Afterwards authors discuss the range of applications for the method, including field-specific considerations for its adoption in different areas of research. The Limitations & Optimizations section discusses the limitations of the method, exploring what the method cannot currently address, as well as common pitfalls and workarounds. The Outlook shows the groundwork for the next 5–10 years. Areas that are explored in the Outlook can include automation, industrial-level scaling, or applications in translational research, among others.
In this Virtual Issue on Disease Primers, we feature sample content from our selected journals as well as an eBook chapter. Free access to the featured content is available until 14th November, 2020.
Click here to sign up.