The Synthesis Collection of Technology provides coverage of leading edge topics across the fields of Engineering and Computer Science. Editorial Director, Charles Glaser, has summarised the highlights of the collection.
Engineers and scientists are engaged in fields where they need leading-edge information, as well as broad, fundamental knowledge. They would like to find exactly what they want, when they need it, without having to search or buy traditional books, which may involve consuming a "package" of information. The availability of web-based information has created an information consumer who is no longer willing to buy information they may not want, in order to get the concise information, they need most. Our strategy with the Synthesis Collection of Technology is to develop authoritative, short, focused "lectures" that fill this information need.
Efficient and effective peer communication
Many potential authors feel that there are certain topics or subjects where they have a great deal of valuable information they wish to pass on to their peers, however few have the time or desire to develop a full-length traditional book. Synthesis lectures offer a format for authors to communicate to their peers with high efficiency and effectiveness. Most of these books take months, rather than years to develop and they move through the Springer Nature production workflow rapidly. The 64 series that make up the Synthesis Collection of Technology accommodate a broad spectrum of content across Computer Science and Engineering. Specific topics are chosen by series editors, in consultation with the authors and publisher.
2023 Editor's Highlights
Connecting with Authors and Editors around the World
We are a truly international publisher, serving the research community around the globe. With hubs throughout Europe, the Americas and Asia Pacific we are perfectly positioned to connect with our book authors and editors wherever they are located. Our global base of editorial staff is located in cities such as New York, London, Heidelberg, Tokyo, Beijing, New Delhi, Singapore, Melbourne and São Paulo. They constantly travel to scientific meetings and universities to connect with the research community
Notable Contributors
Urs Hölzle is a Swiss software engineer and technology executive. He is the senior vice president of technical infrastructure and Google Fellow at Google. He is Google's eighth employee and its first VP of Engineering
Mark D. Hill is Partner Hardware Architect with Microsoft Azure (2020-present) where he leads software-hardware pathfinding. He is also the Gene M. Amdahl and John P. Morgridge Professor Emeritus of Computer Sciences at the University of Wisconsin-Madison, following his 1988-2020 service in Computer Sciences and Electrical and Computer Engineering.
Natalie Enright Jerger is a professor in the Department of Electrical and Computer Engineering at the University of Toronto. She joined the Edward S. Rogers Department of Electrical and Computer Engineering in 2009. She is currently the Canada Research Chair in Computer Architecture and was formerly the Percy Edward Hart Professor of Electrical and Computer Engineering.
Yvonne Rogers FRS is a British psychologist and computer scientist. She is the director of The University College London Interaction Centre at University College London. Her research interests are in the areas of ubiquitous computing, interaction design and human-computer interaction.
Worldwide authors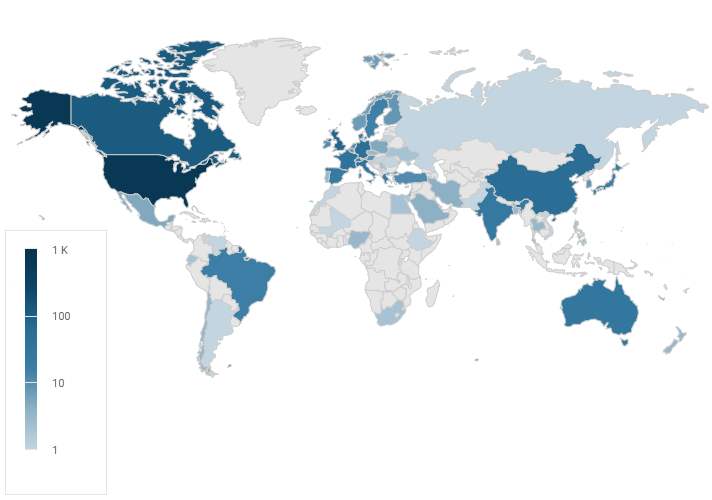 About the author
Charles Glaser, Editorial Director, graduated with a B.A. in Philosophy from Carleton College in 1983 and has been in the STEM publishing business ever since. He started his career as a field-based sales representative for a textbook publishing company and two years later became an acquisitions editor for the same company. His career path followed a progression through the ranks of Editorial, included a stint as the head of a Sales & Marketing team and he has managed staff globally from Editorial, Production, Sales & Marketing. He joined Springer in 2008 and began leading the Applied Sciences US team in 2013. He is a Senior Member of the IEEE.
If you would like to find out more about licensing the Synthesis Collection of Technology, contact your Licensing Manager.